Associate Professor Hoang Minh Son, rector of the Ha Noi University of Science and Technology, speaks to Thoi bao Kinh te Viet Nam (Viet Nam Economics Time) on the skills needed in the 4.0 Industrial Revolution.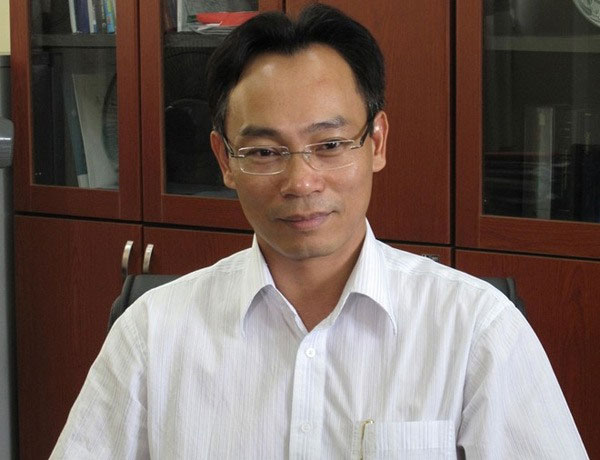 Associate Professor Hoang Minh Son
In your opinion what are the impacts of the 4.0 Industrial Revolution on human resources and training at Vietnamese universities and colleges?
Industry 4.0 will provide fresh opportunities. The first change will be human resources across all sectors, including in the training sector, to meet the new requirements of the industrial sector. As a result, some of our traditional sectors will need fewer human resources. But on the other hand, some new sectors will require more workers. Of course, human resources requirements in the Fourth Industrial Revolution will be much tougher. In other words, they must be competent in IT, problem-solving and design work, among and others.
New university graduates, besides having a good attitude, need good digital knowledge in AI, mathematics and capacity to analyse Big Data. Last but not least, they should also have a good command of applied information technology.
How is the Ha Noi University of Science and Technology preparing its students for the Industry 4.0?
As we all know, technology is developing rapidly. Vietnamese universities have done quite a lot to improve the quality of their teaching, but graduates are still failing to meet job requirements. The Ha Noi University of Science and Technology is well aware of this and has tried to arrange work experience opportunities for students so they can apply what they have learned in practice and acquire new skills. Through these activities, our students have both the theoretical and practical skills when they graduate. In my opinion, this is a very good direction and an effective measure to improve their capacity.
Do you think that new graduates will be able to the meet new technological requirements in the work place?
The Ha Noi University of Science and Technology is one of several universities to have contributed considerably to the development of high quality human resources for the nation, particularly in the era of Industry 4.0. Being well aware of challenges and new opportunities, our university has developed a new plan to revamp our training programmes and teaching methodology in order to prepare students for when they graduate. With strengths in the fields of technology, particularly in information technology, telecommunications, automation and AI, I'm confident that our graduates will be able to meet enterprises' requirements.
How do you respond to claims that the development of robot technology and automation will leave many people jobless?
If we look back at previous industrial revolutions, the conception was that mechanisation and automation would take people's jobs away. But in reality, that didn't happen as the demand for human resources only changed in a structural perspective. In certain areas, some jobs need fewer workers resources but with different skills. With the Fourth Industrial Revolution, people will have the chance to work in a convenient environment with assistance from modern equipment. Of course, in these working environments, unskilled workers are likely to lose their jobs. However, this has become a driving force for workers to learn new skills to meet the requirements of Industry 4.0 
Source: VNS