Airfare ceilings will be raised next year due to an increase in jet fuel prices and other costs related to foreign exchange rates, according to the Civil Aviation Administration of Vietnam (CAAV).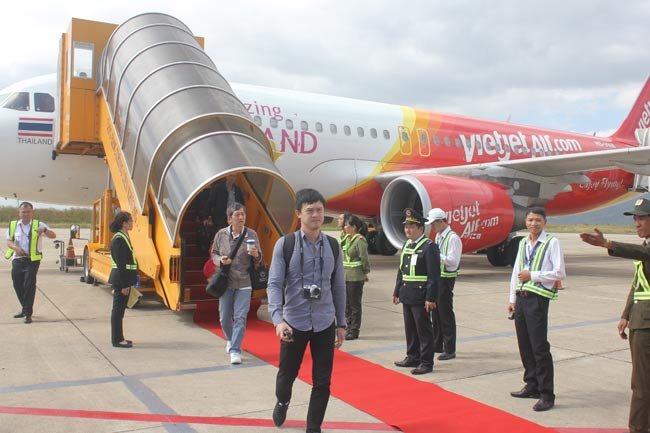 Passengers are now subject to higher air fares due to an increase in overhead fees
In a statement sent to the Ministry of Transport, CAAV emphasized the need to raise fare ceilings, especially for long-haul flights.
However, air ticket prices will be kept unchanged this year to achieve the target of keeping inflation below 4%. The airfare ceiling hike will be made based on the economic situation next year.
Since early this year, air carriers have revised upward their system administration and booking fees.
Besides this, the charges for using airports and aviation security services have been raised three times since October last year, resulting in higher air ticket prices.
In September 2015, CAAV reduced the cost of economy-class tickets for domestic flights by 4% on average, depending on flight distance, following a fall in jet fuel prices.
SGT