Regional workshop on human trafficking prevention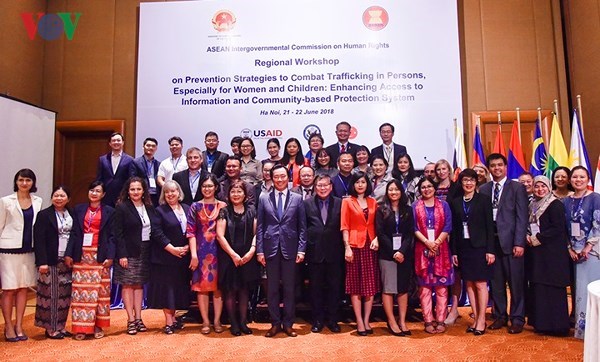 Participants take photo at the workshop (Photo: VOV)
A regional workshop on prevention strategies to combat trafficking in persons, especially for women and children, and enhance access to information and community-based protection system was held in Hanoi on June 21-22.
The event was jointly held by the ASEAN Intergovernmental Commission on Human Rights (AICHR), ASEAN National Secretariat of Vietnam, ASEAN-US Partnership for Good Governance, Equitable and Sustainable Development and Security (PROGRESS), and the governments of Australia and Turkey.
Speaking at the opening ceremony, Assistant Minister of Foreign Affairs Ambassador Pham Sanh Chau reiterated the determination of the Vietnamese government to continue implementing effectively policies and measures to prevent human trafficking.
He called for stronger regional and international cooperation and mobilisation of financial resources to promote efforts in the field.
Participants said the prevention of human trafficking needs the joint efforts of governments, relevant agencies, organisations and individuals in the society.
They encourage the participation of the involved parties in consulting and implementing policies related to anti-trafficking of persons to build a people-centred ASEAN community.
The workshop put forth some recommendations to enhance the efficiency of prevention strategies and emphasised on such regional and international commitments as the ASEAN Convention Against Trafficking in Persons, Especially Women and Children (ACTIP), ASEAN Plan of Action Against Trafficking in Persons, Especially Women and Children (APA), Bohol Trafficking in Persons (TIP) Work Plan 2017-2020, the United Nations Convention against Transnational Organised Crime (UNTOC), and the Protocol to Prevent, Suppress and Punish Trafficking in Persons, especially Women and Children.
These are foundation documents and necessary tools to strengthen cooperation in human trafficking prevention, heard the workshop.
Founded in 1967, the 10-member ASEAN groups Brunei, Cambodia, Indonesia, Laos, Malaysia, Myanmar, the Philippines, Singapore, Thailand and Vietnam.
Soc Trang develops eco-tourism in Dung islet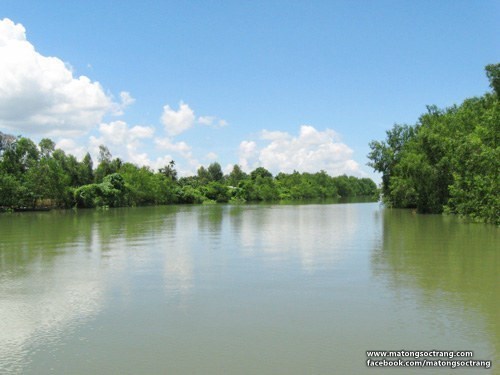 Lush carpet of forest in Cu Lao Dung (Photo: soctrangtoday.com)
Emblazoned with lush carpet of forest with diversified flora and fauna, Cu Lao Dung (Dung islet) in the Mekong Delta province of Soc Trang boasts huge potential to develop eco-tourism.
Surrounded by criss-cross canal system, Cu Lao Dung is home to 77 species of birds, 15 species of reptiles and amphibians, and 18 species of mammal animals, including some 300-400 long-tailed monkeys living in the mangrove forest.
The islet is also well-off for seafood and aquatic creatures with 661 types of fish, 35 types of shrimp, 23 types of cuttlefish as well as many kinds of crabs and molluscs.
Blessed with favourable climate, Cu Lao Dung is an ideal destination for those who want to experience discovery and leisure tourism. Besides being attracted by orchards in An Thanh Nhut and An Thanh Tay communes, visitors will have a chance to contemplate immense sugar cane fields and colourful flower gardens, enjoy local staples and visit cultural and historic relic sites like Uncle Ho Temple and Rach Gia victory memorial site.
The Cu Lao Dung district People's Committee is building a master plan to branch out eco-tourism in companion with preserving natural resources. 
Due attention will be given to upgrading infrastructure, training personnel and developing standout tourism products. 
The district will issue preferential mechanisms and policies to attract tourism investments while foster promotion activities to introduce standout features of Cu Lao Dung to domestic and international friends. Cooperation with travel agents is also put in the first line of measures to lure visitors to the islet.
Regarding biodiversity preservation, the district will continue programmes to safeguard endangered animals, sustainably protect coastal preventive forests, carry out pilot projects on clean development in forestry, and encourage initiatives aimed at sustainable forestry land management in combination with poverty alleviation.
Also, it will work to create stable livelihoods for local people.
Netherlands-funded biogas project effective in rural areas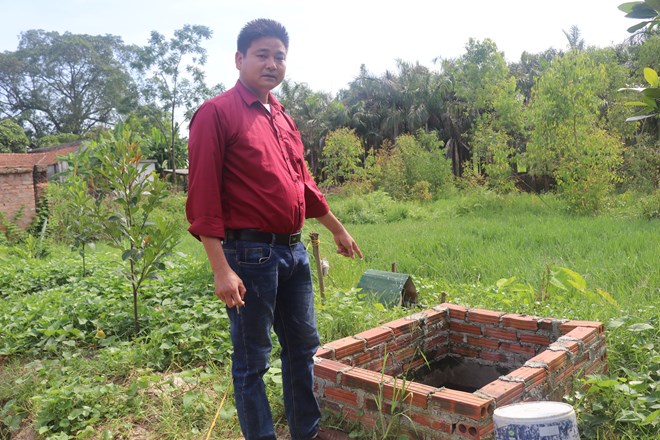 Nguyen Quoc Trang, 35, in the Hanoi's Soc Son district is among those who have seen a lot of advantages from using biogas digesters 
Biogas digesters have provided a valuable source of environmentally friendly energy for cooking and other uses of those living in rural areas in Vietnam.  
A biogas project launched by the Dutch Aid Agency (SNV) in 2003 has benefitted hundreds of thousands of rural residents across Vietnam, changing their mindsets towards a greener lifestyle with lower pollution. 
Nguyen Quoc Trang, 35, in the Hanoi's Soc Son district is among those who have seen a lot of advantages from using biogas digesters. 
"The biogas digester has helped me save a lot of time, money and labour in farming pigs", said the pig farmer, who has used a composite digester for five years. 
The SNV-funded biogas project guided biogas digester users to convert waste, particularly waste discharged by animal farming, to clean and reliable energy for cooking and heating via fermentation. The process helps reduce health and environmental problems for the users and their neighbours.
"Before having the digester, our pig farm smelled a lot. My wife and I had to collect and clean the waste twice a day. It was very hard work," Trang said.
Trang spent 11 million VND (500 USD) for a composite digester installed in his garden in 2013.
He said the workload at his 30-pig farm decreased and his fuel bill also decreased.
Nghiem Van Tam, who provided the service for Trang, said he has installed biogas digesters of different sizes for many pig farmers in the neighbourhood. Tam's business has been spreading to other localities nationwide after 10 years.
He is one of the masons receiving technology transfer, training and consultation under the SNV's biogas project.
Tam also received 1.2 million VND (50 USD) for each digester he installed for customers.
"The project helps masons like me have a stable job with good income," said Liem.
"It also works to ensure Vietnamese rural people have sustainable pig farming."
According to Nguyen Thu Ha, SNV adviser on Renewable Energy, the biogas project, now in the third phase (2017 – 2020), applies the results-based Financing Facility (RBF) mechanism.
In 2014, the project started to pilot incentives, set at 1.2 million VND (50 USD), for biogas entrepreneurs based on the number of bio-digesters they have sold, Ha said.
The RBF incentives were designed to improve the quality of installed digesters, while ensuring end-user training and construction of digesters meet set standards in the field, and increasing the number of biogas digester users.
However, incentives will be reduced in 2018, and will no longer be offered in 2019, Ha added.
More than 162,500 domestic biogas digesters have been constructed across 55 provinces and cities in the country so far. 
The figure is expected to reach 180,000 by 2018.
The project will contribute to reducing greenhouse emissions (GHG) by approximately 589,125 tonnes of CO2 annually, by replacing the use of fossil fuels and non-renewable biomass, and by stopping animal waste releasing methane gas into the environment.
The biogas project will bring sustainable energy and livelihoods to more than 840,000 people, while providing bio-slurry which can be used by farmers to improve soil fertility.
In Vietnam, animal husbandry is a vital sector in the national and rural economy.
The population of pigs raised in the country increased by about 35 percent between 2000 and 2010, from about 20 million to more than 27 million heads.
The National Livestock strategy to 2020, forecasts the pig population to reach 35 million heads.
Tra Vinh spends 9.7 billion VND to improve products' quality
The People's Committee of the Mekong Delta province of Tra Vinh has decided to spend more than 9.7 billion VND (426,800 USD) to help local firms improve the quality of key products of the locality in 2018-2020.
According to Vice Chairman of the provincial People's Committee Nguyen Trung Hoang, the province will provide capital for local firms to enhance their products' quality, while strengthening communications on productivity and quality standards.
Meanwhile, agencies will assist enterprises in applying management systems and models to increase productivity and quality, as well as building websites and local technical standards.
Local organisations and businesses will be supported in registering their brand protection both domestically and internationally.
Tra Vinh currently has more than 2,000 enterpirses. However, most of them are micro and small-sized enterprises facing difficulties in accessing support policies, preferential capital, advanced science and technology and markets.
Therefore, Tra Vinh has worked to support the firms, especially in exploiting strong products of the province, helping them improve productivity and products' quality as well as competitiveness and efficiency, benefiting the firms and contributing to the province's development.
Hanoi commits to fulfilling 90-90-90 goals in HIV/AIDS prevention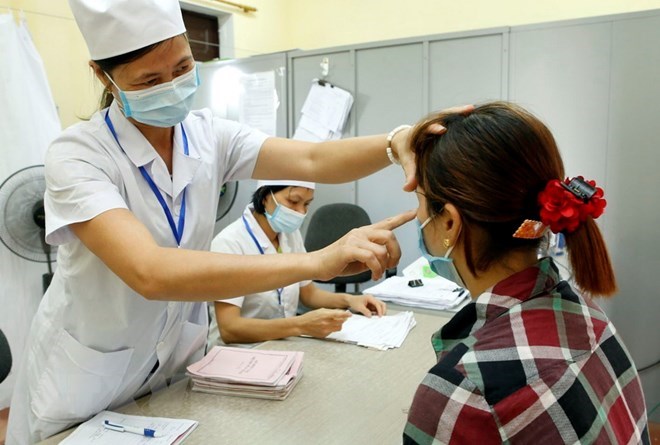 HIV patient who is using ARV drugs checked health 
Hanoi is making efforts to achieve the 90-90-90 goals in HIV/AIDS prevention set by the United Nations by 2020.
The 90-90-90 goals mean that by 2020, 90 percent of HIV-infected people will know their infection status, 90 percent will receive anti-retroviral (ARV) drugs and 90 percent of people taking ARV drugs will have durable viral suppression.
To that end, Vice Chairman of the municipal People's Committee Le Hong Son asked offices and districts to actively carry out action plans.
According to him, communication work on HIV/AIDS prevention is not spread yet, so people do not have sufficient awareness of preventing HIV/AIDS, while units lack coordination and action programmes.
Therefore, he asked for intensified dissemination to raise public awareness and stop discrimination against people with HIV/AIDS.
The Health Department should implement a programme of action, expand the use of methadone therapy for drug addicts and scale up HIV counselling and testing, he suggested.
Deputy head of the Health Department Hoang Duc Hanh said that as of April 30, Hanoi reported nearly 20,000 people living with HIV/AIDS, ranking second in the nation and accounting for nearly 10 percent of the nation's total cases.
All districts of the city have people living with HIV, with those aged 25-49 accounting for 70 percent of the total.
The rates of newly-detected HIV infections via blood, sex and mother to child transmission in the first four months of this year were 36.9 percent, 63.1 percent and zero percent, respectively.
As of late 2017, 67.8 percent of HIV-infected people knew their infection status, while 53 percent of HIV positive people received ARV drugs.
2017 is the 10th consecutive year that Vietnam has seen decreases in the number of newly-discovered HIV infections, the number of transmissions to full-blown AIDS and the number of AIDS-caused deaths. Each year, about 10,000 new HIV infection cases were discovered in the country, mostly transmitted via sex.
Seminar discusses corporate responsibility in fight against alcohol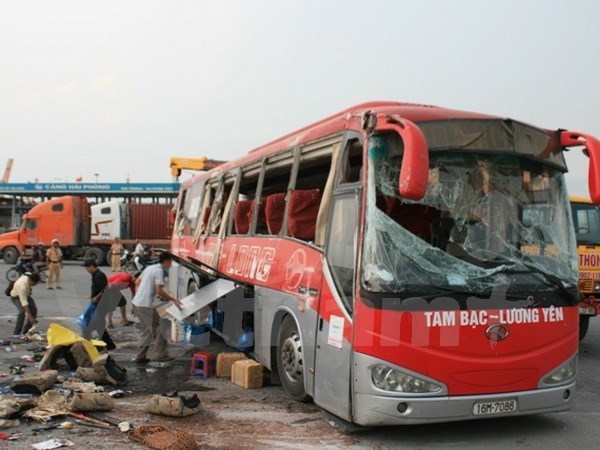 Scene of an accident. Illustrative image 
Corporate role and social responsibility in the fight against alcoholic beverages was the theme of a seminar held in Hanoi on June 21. 
The seminar was co-organised by the Asia-Pacific International Wine & Spirits Alliance (APIWSA), the Pernod Ricard company, and the National Committee for Traffic Safety. 
Since 2012, the APIWSA, businesses and organisations have launched a number of programmes against the damaging impacts of alcoholic beverage abuse such as "Traffic safety for youths", "Responsible drinking and traffic safety", and the model "Women raise voice about responsible drinking" in Can Tho and Ninh Binh with more than 200 people taking part. 
They helped more than 1,100 traffic police deal with violations regarding alcohol limit excess while more than 900 key communications staff, 1 million students and 2 million people were trained on responsible drinking and driving. Over 1,000 shops were provided with information on not selling beer and alcohol to those below 18. 
Deputy Director of the Research Centre for Traffic Safety under the People's Police Academy Le Huy Tri hoped that APIWSA will continue supporting Vietnam in training and equipment, launch training courses on investigating accidents involving drivers abusing beer and alcohol. 
Permanent Vice Chairman of the Vietnam Beer, Alcohol and Beverage Association and Chairman of the Vietnam Association for Responsible Drinking Nguyen Tien Vy said 70 percent of wine are handcrafted, which damages health of drinkers. Meanwhile, public awareness of drinking, especially in rural areas, remains limited. 
Discussing the draft Law on Preventing and Combating Harmful Effects of Alcohol and Beer, Vy said the bill comprises strict regulations on the time and location of sale, ban on advertising and sponsor of alcoholic beverages. 
He called for issuing mechanisms to better control handcrafted alcohol without clear origin that impact users' health. 
Deputy head of the National Committee for Traffic Safety Tran Huu Minh suggested that the law compiling board should evaluate firms' financial contributions to the State budget to carry out the campaign against beer and alcohol abuse, saying that it should be discussed in an open, transparent and persuasive way.
There were 20,080 traffic accidents nationwide last year, killing 8,279 people and injuring 17,040 others. The number of drunk drivers accounted for 36 percent during usual days and over 60 percent during holidays. 
Trade union established in LG Innotek Vietnam-Hai Phong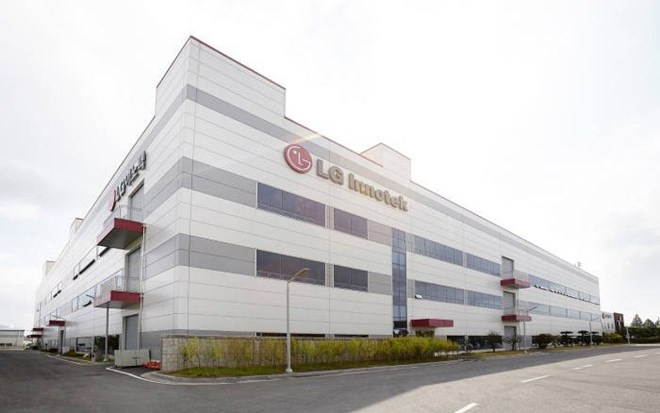 A trade union was recently set up in the LG Innotek Vietnam-Hai Phong. (Photo: baomoi.com)
The Hai Phong Confederation of Labour and the trade union organisation of the Hai Phong Economic Zone on June 21 announced a decision to establish a trade union in the LG Innotek Vietnam-Hai Phong at Trang Due Industrial Park.
Earlier, the executive board of the LG Innotek's trade union convened its first meeting to elect a three-member standing committee, Chairperson, Vice Chairperson, and the inspection committee and its head. Currently, 1,140 workers, or 94 percent of the company's total labourers, have registered to join the union.
According to Pham Van Moi, Head of the Hai Phong Economic Zone Authority (HEZA), the establishment of trade union in foreign-invested firms is practical as the union will act for the benefits of the labourers and make contributions to the firm's sustainable development. 
As the northern port city of Hai Phong has become a magnet for foreign investors in the past years, the HEZA will recommend the city to arrange land for dormitory construction for labourers while establishing bus routes to transport the workers to the company safely, contributing to reducing traffic jams, he noted.
Managing Director of the company Cho Ji Tae, for his part, said that the trade union will serve as a bridge for the leaders and workers to bolster mutual understanding and work together for the development of the business. 
Also, it has a crucial role in building sound relations with local branches and departments while engaging the company in social activities, he added.
LG Innotek Vietnam-Hai Phong Co.,Ltd has a total investment of more than 1 billion USD. It started operating in October 2017, specialising in electronic and peripheral products. 
Currently, the firm has 1,379 workers, including 516 female labourers.
Earlier, a trade union as set up in the LG Display Vietnam-Hai Phong Co.,Ltd. The firm has more than 5,000 workers and the number will increase to 15,000 after its second plant comes into operation. It has provided dormitory for 3,800 workers and when construction of the whole 13 dormitories completes, the firm can supply accommodation for 10,000-12,000 labourers.
Trade union establishment in such companies aims to concretise the Vietnam General Confederation of Labour (VGCL)'s project to set up trade union institutions for labourers at processing and industrial zones.
Seminar discusses Industry 4.0 impacts on culture, arts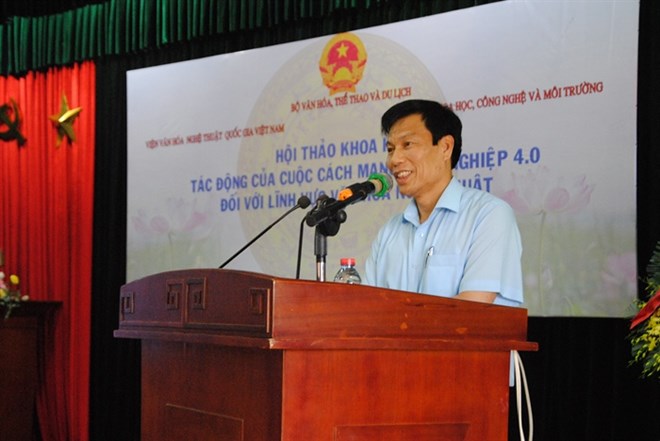 Minister of Culture, Sports and Tourism Nguyen Ngoc Thien
The Ministry of Culture, Sports and Tourism sought to tap Industry 4.0 achievements in culture and arts from analyzing the revolution impacts on the sector at a scientific seminar in the central province of Thua Thien-Hue on June 21.
Speaking at the event, Minister of Culture, Sports and Tourism Nguyen Ngoc Thien said the ministry wants to listen to scientists and researchers' opinions in the field, thereby effectively renewing the State management to boost the effective application of Industry 4.0 achievements in culture and arts. 
Participants proposed roadmap to technological application between now and 2021 to build key products and services, as well as measures regarding capital, mechanisms, policies and human resources. 
Nguyen Phuong Hoa from the ministry's Department of International Cooperation said with over 20 UNESCO-recognised heritages and thousands of relic sites and folk cultural festivals, Vietnam needs to creatively and sustainably tap values of cultural heritages to gain competitive edges. 
She urged the State to promptly issue a digital cultural strategy or turn it into a key mission in the Vietnam cultural development strategy in the new period. 
It is also necessary to comprehensively reform education by promoting innovation, she said, adding that the State needs to refine legal regulations and strengthen the efficiency of intellectual property protection in a real-life and digital environment. 
Hoa suggested building a private-public partnership mechanism to pool brainpower and financial prowess of the private sector in realising the digital cultural strategy. 
The same day, the ministry held a training conference on the government's Decree No.22/2018.ND-CP dated February 23, 2018 regulating the enforcement of the Law on Intellectual Property regarding the rights of authors and related rights.
Information access significant in saving women, children from human trafficking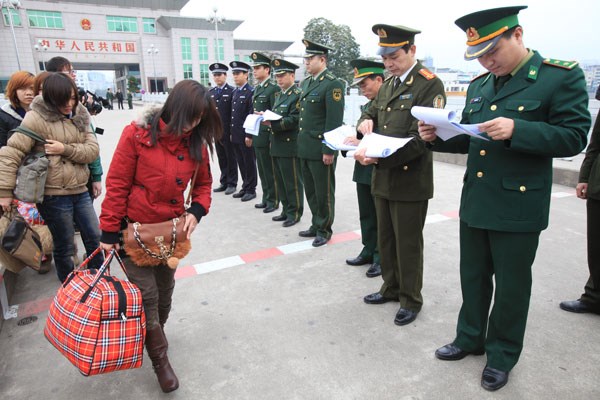 The ASEAN Intergovernmental Commission on Human Rights (AICHR) held a conference in Hanoi on June 21 to seek effective strategy to combat human trafficking, especially on women and children, through strengthening information access and community protection system.
Addressing the event, Ambassador Nguyen Thi Nha, Vietnam's Representative to AICHR affirmed that Vietnam has paid great attention to the promotion and protection of human rights.
This has been shown in the country's policies, law and action programmes, she said, adding that Vietnam highly values and support the AICHR's efforts in ensuring human rights.
Ambassador Nha said that the conference is a good chance for regional countries to foster cooperation in protecting the rights of groups vulnerable to human traffickers, especially women and children.
Meanwhile, Assistant to Vietnamese Foreign Minister Pham Sanh Chau expressed hope that all participants and speakers will actively engage in discussions, and initiatives at regional scale will be shared at the conference.
During the conference, which will run through June 22, participants will focus on the access to information as part of a preventive strategy to ensure safety for women and children, especially in rural and remote areas.
Regional and international experience as well as best methods of the community in ensuring people's easy access to information of human trafficking will also be highlighted. At the same time, group talks will address communication strategies, challenges and solutions to make sure that women and children can receive information about human trafficking.