Hanoi authorities have agreed to allow the hiring out of a state villa returned by a former chairman of the municipal People's Committee.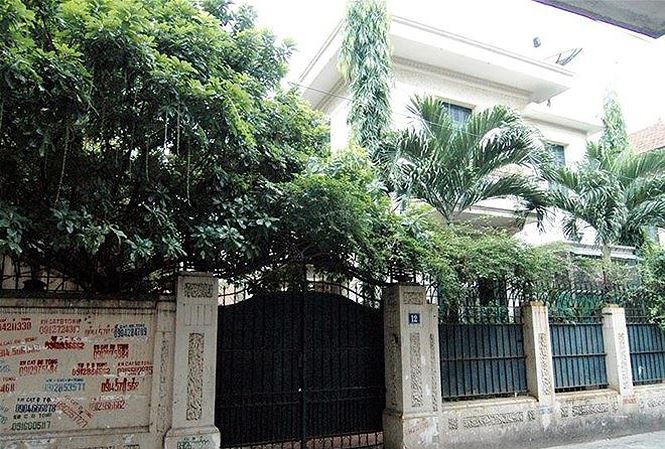 The village at 12 Nguyen Che Nghia Street to be leased 
The building at 12 Nguyen Che Nghia Street, Hoan Kiem District covers around 410 square metres and was loaned out to former chairman of Hanoi People's Committee Hoang Van Nghien between 2002 and 2014.
The villa which is now managed by Hanoi Housing Management and Development One-member Company will be leased for five years based on the market price and the rent will be paid in one instalment. 
The house is among six state villas in Hanoi which are not allowed to be sold.
In 2001, the municipal government decided to rent the French-style luxury villa to Nghien for around VND460,000 (USD21.50) per month.
Nghien's three-year lease exempted him from land lease charges. He just had to pay the rental fee.
After Nghien's term ended, he sought permission from the local government to buy the villa and was turned down.
Bizarrely, he wasn't forced to vacate the home and Nghien and his family continued to reside there.
In 2006, a series of newspapers reported on the case, saying Nghien must return the house to the government, but Nghien ignored the stories.
He said that he would only leave the house if the local government found him another place to live.
In 2013, the Hanoi Department of Construction found a house in Cau Giay District for him. He agreed to move in but changed his mind soon afterwards.
The department continued its search until this year when local media once again mentioned the case and lawmakers raised questions about government officials squatting in state-owned housing during an ongoing National Assembly session.
Until late 2014, Nghien officially returned the house to the city.
Dtinews/Tien Phong/Thanh Nien