The Hanoi Transportation Service Corporation said it would open 14 new bus routes in the city this year, with three routes serving narrow streets.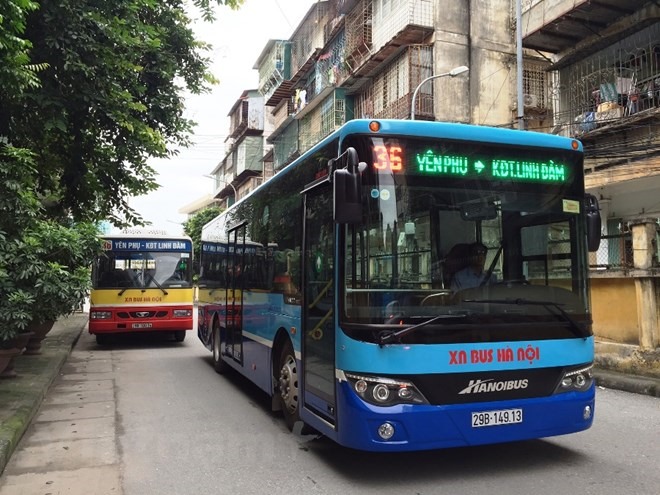 Buses operate in narrow streets in Hanoi. 
Mini-buses with a capacity of 20 to 24 passengers will be used to serve small, high-density streets. The pilot offering, which aims to improve passenger service, will transport passengers from those areas to the main bus routes.
The corporation said it has submitted the proposal to open 14 new bus routes to the city's Department of Transport for approval.  
Current bus routes have yet to fully exploit passenger demand in residential areas due to the distance between residential areas and bus stops.
The corporation said meeting passenger demand in underexploited routes will help increase the number of people taking buses as well as decrease traffic jams. — VNS