Deputy Prime Minister Trinh Dinh Dung has ordered the Ministry of Transport and Communication to conduct the pre-feasibility study report of the North-South high-speed railway project in order to submit to the National assembly.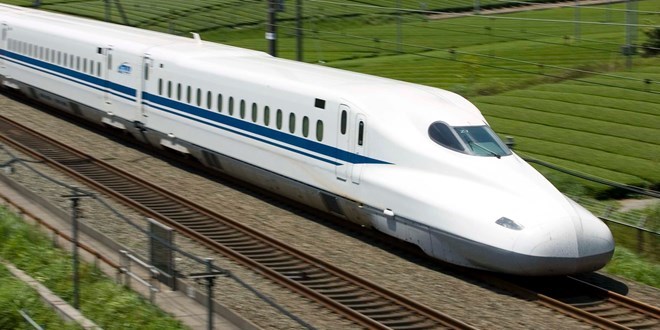 The Ministries of Planning and Investment, Finance, Natural Resources and Environment are requested to coordinate with the Ministry of Transport and Communication to accelerate the compilation and assessment of the report and submit to relevant authorities.
Earlier, the Prime Minister granted approval for the adjustment of the Vietnam railway development strategy until 2020 with vision to 2050 to meet the increasing demand for transportation and enhance connection of big cities across the nation.
Accordingly, from now to 2020, the Ministry of Transport and Communication will research the construction of a new high-speed rail route with double-track rail line using standard gauge of 1,435 mm, electrified,  and prepare necessary conditions for the construction of some sections with great transport demand like Hanoi-Vinh (Nghe An province), and Ho Chi Minh City-Nha Trang (Khanh Hoa province).
For the 2020-2030 phase, the construction of the railway will begin with electrified train operating at speeds ranging from 160 kilometres per hour to less than 200 kilometres per hour. Priority will be given to sections with great demand. 
It is envisioned that the railway will be completed by 2050. After that, it is expected that the train can run at a maximum speed of 350 kilometres per hour.-VNA