Passengers were very angry because Vietnam Airlines' (VNA) flight from Danang to Hanoi in the evening of May 14 was delayed several times, after which they were allowed to board, waited for two hours, and then were asked to deplane.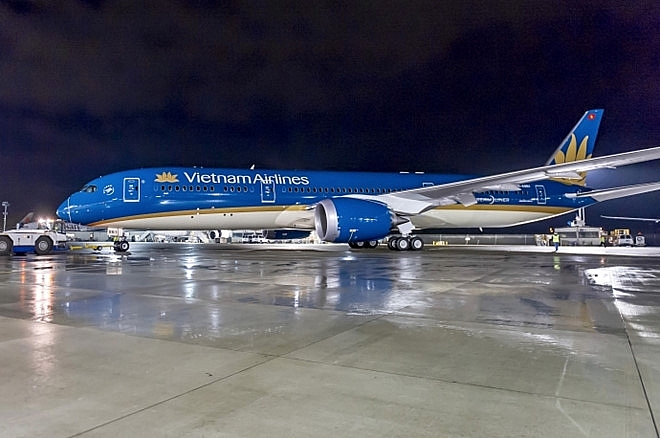 This is Vietnam Airlines' second mistake in the first five months of the year
T.T, a passenger in the VNA flight from Danang to Hanoi at 8.10 PM on May 14 said that after two hours on the plane, the A321 plane could not take off due to technical errors. At 10.30 PM, the captain asked passengers to leave the plane with their packages and wait for another announcement from VNA.
Passengers had to stay at the airport, queue for blankets, bread, and water. At midnight, VNA announced that the flight would take off in 30 minutes later. However, it was not until 2 AM that they were invited to board another plane.
However, after 60 minutes on the runway, the captain apologised once again for engine failure. He once more asked passengers to disembark with all their packages.
The passengers were understandably disgruntled, they thought that VNA was juggling broken planes and that it did not respect their lives. VNA's staff also was not accommodating enough during their hours-long stay at the airport, even though there were old people and children among the passengers. VNA did not provide enough blankets for passengers, while the air condition at the airport was too cold.
At 4.30 AM VNA asked passengers to board the plane once again. Thankfully, the plane arrived to Hanoi at 6 AM with no safety issues.
Earlier, on April 29, the VN7344 flight of Vietnam Airlines carrying 203 passengers from Ho Chi Minh City to Cam Ranh International Airport was also caught up in serious trouble. The crew made a mistake in choosing runway CHC 2 (which is under construction) to land. The left wing and engine No.1 of the plane were damaged by stone and gravel during the landing.
Fortunately no passengers or crew members were hurt by the mistake. However, the entire flight crew and all ground operators at Cam Ranh International Airport have been suspended after the incident.
VIR