VietNamNet Bridge – Binh Thuan Province People's Committee has proposed to Prime Minister Nguyen Xuan Phuc the establishment of a focal agency to address the problems posed by five thermal power plants at Vinh Tan Power Centre, the Vietnam News Agency reports.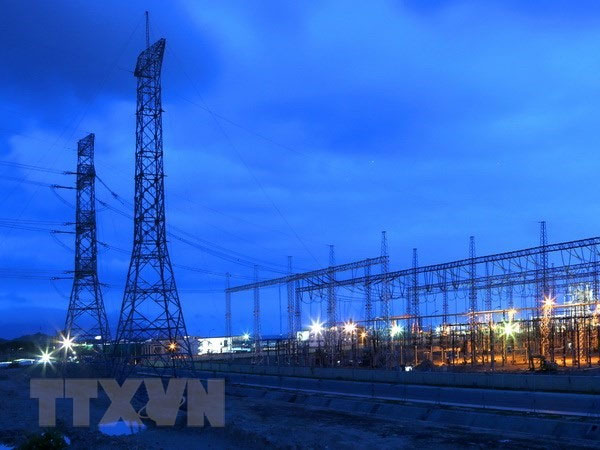 Vinh Tan thermal projects pose many risks to the environment. — VNA/VNS Photo Ngoc Ha
The proposal was made at a meeting on Monday between the provincial People's Commitee and National Assembly delegation.
According to province head Nguyen Ngoc Hai, the Ministry of Industry and Trade (MoIT) had asked Vietnam Electricity (EVN) to take charge. However, EVN has not implemented any monitoring activities at the centre until now, reported the provincial Department of Natural Resources and Environment.
Speaking at the meeting, Hai said the Ministry of Natural Resources and Environment (MoNRE) was re-evaluating environmental impact assessment reports, inspecting construction sites, implementing environment protection mechanisms and preparing a monitoring plan for large projects that pose threats to the environment, including projects at Vinh Tan Power Centre.
However, projects at Vinh Tan Power Centre do not feature in the 2018 inspection plan earlier approved by MoNRE. Several solutions to pollution-related issues at Vinh Tan Power Centre were also proposed by the provincial authorities. A plan on special management of projects with high risks of environmental pollution was proposed to be submitted to the Prime Minister at the earliest.
Viet Nam Environment Authority was assigned the responsibility to conduct inspection and evaluation of all projects at Vinh Tan Power Centre and assess their environment safety levels.
MoIT asked project investors to set up a plan of ash and slag consumption to accelerate the treatment of thermal plant waste, turning them to sources for the construction material industry. EVN was also tasked with being the focal agency, cooperating with local authorities at Vinh Tan Power Centre and moderating the process of composing the management mechanisms at the centre.
The environment impact assessment of projects was urgently asked to be implemented, focusing on Hon Cau Sea Preservation Area and livelihoods of locals.
Source: VNS