The Dao ethnic minority group in the northern mountainous province of Ha Giang are busy harvesting their first Shan Tuyet tea crop of the year.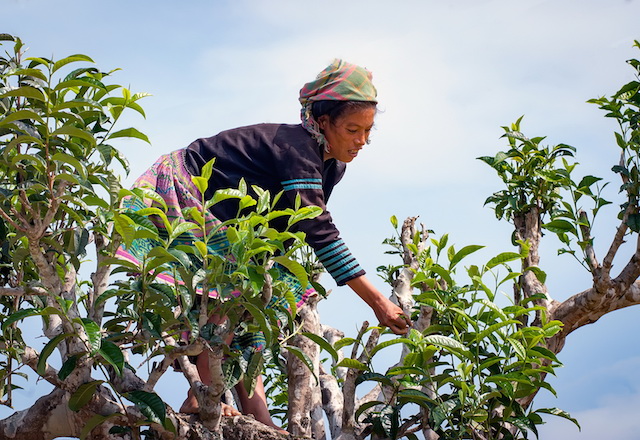 A farmer harvests Shan Tuyet tea in Ha Giang Province
According to the chairman of Vi Xuyen District's Cao Bo Commune, Ly Quoc Hung, there are three tea harvesting seasons in a year with the first beginning now.
The 'snow mountain' Shan Tuyet tea variety is named due to being cultivated at high altitude, while the buds are covered by thick white coats.
Shan Tuyet tea trees can be found in forests and mountains over 1,000 metres above sea level in Ha Giang. The largest tea-growing areas are in Bac Quang, Dong Van and Vi Xuyen districts.
"At this time of the year we have the most beautiful and best quality tea buds," Hung said. "The harvesting season may last a month."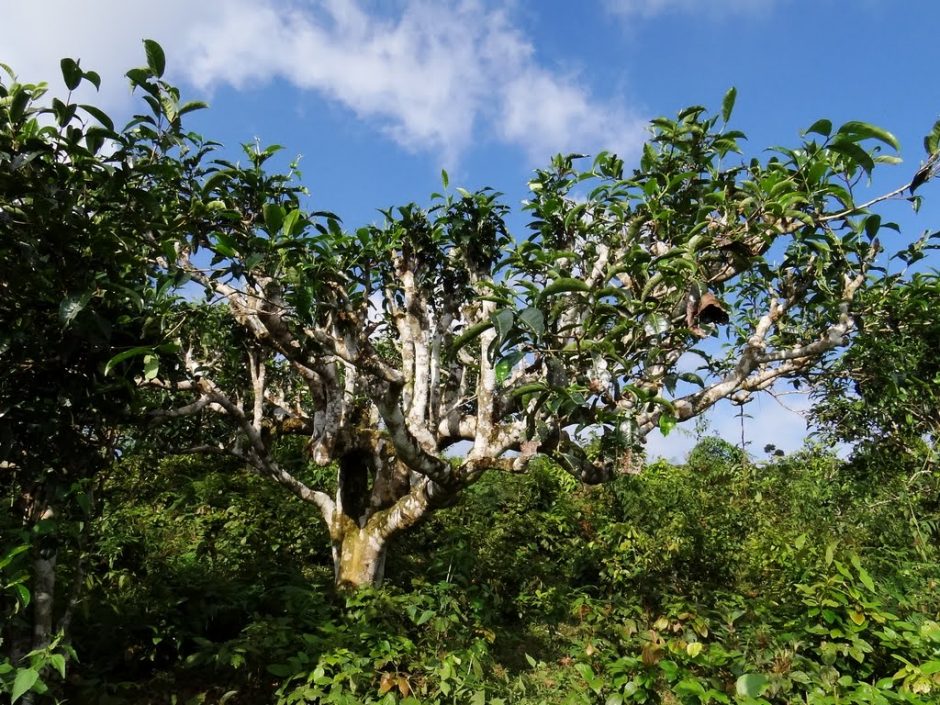 An old Shan Tuyet tea tree in Cao Bo
It is said that Shan Tuyet Tea is always pure and has a good fragrance thanks to the trees growing on mountains covered by cloud all year.
Hung said that the buds must be carefully picked from the trees and then dried within a day to maintain their fragrance.
Cao Bo Commune in Vi Xuyen District has a total of nearly 1,000 ha of old Shan Tuyet Tea trees, with the youngest trees at least 50 years old. Since 2011, Cao Bo tea products have been recognised as organic products by the International Federation of Organic Agriculture Movements.
Each year, Cao Bo commune has exported 200 tonnes of tea around the world with prices starting from USD6 per kilo of black tea and USD 8 per kilo of green tea.
In 2016, 220 ancient Shan Tuyet Tea trees all aged over 100 years old in Cao Bo Commune were recognised as heritage trees by the Association for Conservation of Nature and Environment.
Shan Tuyet Tea trees are strongly appreciated by local people growing up in the area, and they preserve them and considers them an indispensable part of their culture.
Dtinews