Deputy Prime Minister Vu Duc Dam has called for tough punishment for faking medicines and medicinal supplements which poses risks to human health.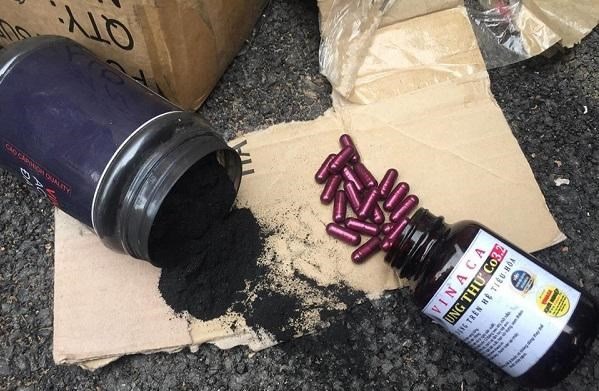 Vinaca Company's capsules, claimed to treat cancer, were made from bamboo charcoal powder. 
The order came after the Health Department in northern Hai Phong City seized Vinaca Company's drugs, made from bamboo charcoal powder, claiming to treat cancer and help rejuvenate the body from exhaustion.
Dam ordered the Health Ministry and Ministry of Public Security to work closely with the police and health departments of related localities to impose fines on Vinaca.
Criminals involved in fake drugs cases have a lot of tricks under their sleeves, Đam said, adding that all activities related to producing and selling of fake products, fake medicines and functional foods must be punished, especially violations related to the treatment of incurable diseases.
Patients suffering from incurable diseases must be treated with quality products, he said.
For a long-term solution, Dam asked the health ministry to continue tracking the origin of drugs and managing more than 4,000 pharmacies nationwide.
This project was piloted for one year and it is time to expand it to help people distinguish between fake and authentic drugs and supplementary foods, he said.
Early this year, Hai Phong City police discovered thousands of Vinaca Company's products being manufactured at a facility of Dao Thi Chuc in Kien An District.
The seized products including 154 boxes of CO3.2 anti-cancer drugs.
Chuc was unable to provide the legal documents for the medicines and confessed that the drugs were made from bamboo charcoal powder. The manufacturer only needed to pour the powder into capsules to make the drug.
Vu Tuan Cuong, head of the health ministry's Drugs Administration, confirmed that CO3.2 anti-cancer drug was fake and requested people not to use it.
Pham Van Cac, deputy head of Police General Department under the Ministry of Public Security, said the manufacturing facility of Vinaca Company was unlicensed. The product may have been consumed in other localities.
The police are further investigating the case. — VNS