Social media – effective tool for tourism companies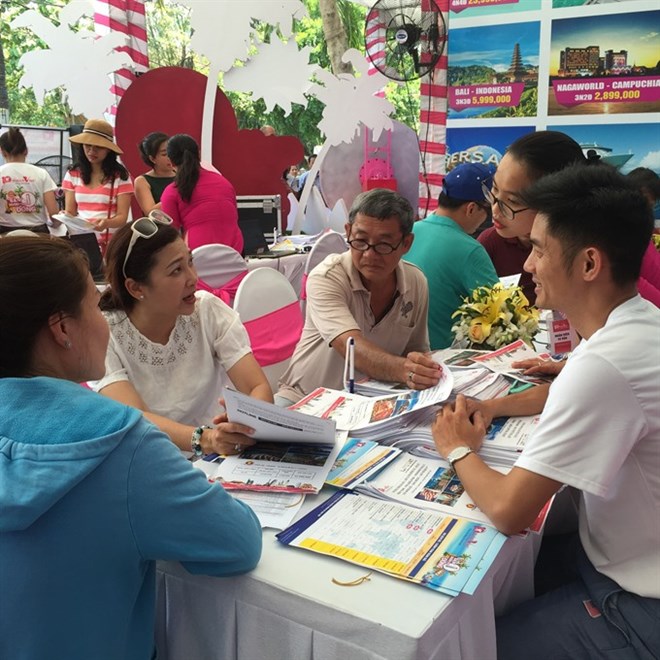 Visitors learn about tours at the HCM City Tourism Fair. 
Social platforms are effective channels where online tourism firms interact with potential customers, and the travel industry must transform to keep pace with technological changes, experts have said.
La Quoc Khanh, deputy director of the HCM City Department of Tourism, said the fourth industrial revolution is making its way into people's lives, with almost every device being connected with the internet, representing a new way of communicating and doing business.
With Industry 4.0, the tourism industry must figure out how to adopt new technologies to engage with a customer and gain market share, he told an online tourism forum held on April 13 in HCM City as part of the HCM City Tourism Fair.
Vietnam ended 2017 with GDP growth of 6.8 percent, Huynh Bich Tran, deputy director of Nielsen Vietnam, a global information and measurement company, said.
The service sector also saw significant growth, and contributing to this was increasing tourism and a number of government initiatives, she said.
The number of domestic tourists reached 73 million last year, a year-on-year increase of 20 percent, while the number of foreign tourists rose by 30 percent to 13 million. 
Vietnamese consumer confidence finished 2017 on a high note as Vietnam continued to be ranked as the seventh most optimistic country in the world, according to the latest issue of the Conference Board Global Consumer Confidence Survey done in collaboration with Nielsen.
There was a sustained high confidence level among Vietnamese consumers through 2017, the survey found.
Vietnamese consumers were eager to spend on big ticket items to enhance the quality of life. Nearly half of all consumers were willing to spend their spare cash on buying new clothes (49 percent) and on holidays (44 percent).
There were 23 million "connected" spenders – referring to people who have access to the internet -- in Vietnam in 2015 and the number is expected to nearly double to 40 million by 2025, according to Nielsen.
By 2025 their spending is expected to account for a half of all consumer spending.
Smartphones sustain the growth momentum as usage and ownership keep increasing in Vietnam.
According to the 2017 Nielsen Vietnam Smartphone Insights Report, the number of people using smartphones accounted for 84 percent of all phone users in 2017 compared to 78 percent a year earlier.
In secondary cities, 71 percent of people use smartphones out of the 93 percent that use mobile phones.
More notably, in rural areas, while 89 percent of the population own a mobile phone, 68 percent of them possess a smartphone.
Social media could be a channel to bring customers to online tourism enterprises, and optimising access for connected customers holds the key to success, Tran said.
Some sources that customers consult before using services include social media (60 percent), friends and relatives (48 percent) and online travel forums (45 percent), she said.
The feedback and comments on forums from earlier customers have a strong effect on the decision of new customers, she added.
According to Jennifer Chau, business manager of Facebook Vietnam, on average Vietnamese customers spend three hours a day on mobile phones, more than on newspapers (56 minutes), television (1.4 hours) or radio (43 minutes).
It is expected that by 2021 half of online tourism revenues would come from mobile phones.
"There are 59 million active Facebook users in Vietnam, with 97 percent of them using smart phones to browse," she said.
All travellers are users of social platforms and Facebook is the top social platform, according to Chau.
Creative videos with good contents are the most effective way to touch potential customers.
Lao students in Son La enjoy traditional Bunpimay Festival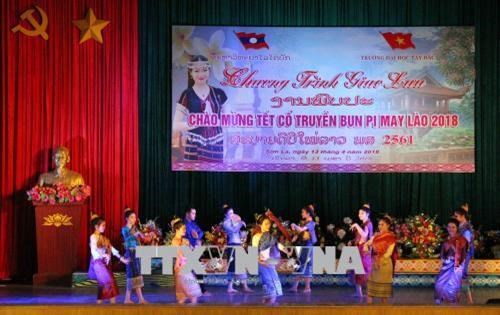 Tay Bac University holds a celebration of Bunpimay Festival for Lao students on April 13. 
Tay Bac University, a public higher education institution in the northern mountainous province of Son La, held a celebration of Bunpimay Festival for its Lao students on April 13.
Bunpimay Festival, the traditional New Year of Laos, has been annually celebrated by Tay Bac University in April with various cultural and sport activities as well as art performances.
The Lao and Vietnamese students together lighted candles, splashed water and tied threads on twists of each other, which are among the traditional rituals of the Bunpimay Festival to wish for peace and a happy New Year.
The Lao and Vietnamese students tie threads on each other's twists, a tradition of Bunpimay Festival. (Photo: VNA)
The students and lecturers join a ceremony to light candles to wish for peace and a happy Bunpimay Festival. (Photo: VNA)
"It is the second year I has celebrated the Bunpimay in the university. Though far away from home, I feel really happy as my lecturers and classmates have shown me warm affection and taken special care of me on these days," said Koungnang Laeunglutthavong, a Lao student of the university.
"The Bunpimay Festival often takes place from April 14-16, coinciding with the time when students are preparing for examinations. So we cannot go back home for the festival. Thanks to the university, I am having a warm and cheerful Bunpimay like I had at home," added Syvui Bun Buu Phanh from Laos.
According to Nguyen Thieu Son, deputy rector of Tay Bac University, the university now has 602 Lao students, including 589 undergraduate and foundation students and 13 postgraduate ones.
HCM City seminar launches emission reduction project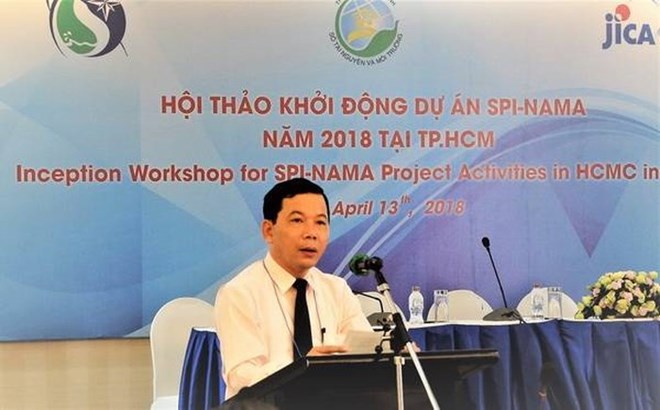 Deputy head of Climate Change Department Truong Duc Tri 
A seminar was held in Ho Chi Minh City on April 13 to launch a 2018 Project to Support the Planning and Implementation of the Nationally Appropriate Mitigation Actions (SPI-NAMA). 
The event was co-hosted by the MoNRE, the municipal Department of Natural Resources and Environment and the Japan International Cooperation Agency (JICA)'s Office in Vietnam. 
Speaking at the event, representative of the municipal Climate Change Office Nguyen Huy Phuong said Ho Chi Minh City records huge emission with 38.5 million tonnes of carbon dioxide, accounting for nearly 13 percent of the country's total. 
He said the city plans to refine legal regulations on emission reduction, enhance global cooperation, attract investment and improve management in the field. 
Chief of the SPI-NAMA project's short-term research group Makoto Kato suggested saving energy by installing solar panels on high-rise buildings, using rapid buses and urban railway instead of personal vehicles, collecting exhaust fumes in landfills to manufacture organic fertiliser, recycle urban solid wastes, and collect fowl and cattle droppings to manufacture biogas. 
Luong Quang Huy, chief of the Greenhouse Emission Reduction Office under the Ministry of Natural Resources and Environment (MoNRE)'s Department of Meteorology, Hydrology and Climate Change said under the greenhouse emission scenario, Vietnam will emit 400 million tonnes of carbon dioxide by 2018, 500 million tonnes by 2020, 600 million tonnes by 2025 and 800 million tonnes by 2030. 
He said between 2021-2030, Vietnam has pledged to reduce 8 percent of greenhouse emission, or nearly 62 million tonnes of carbon dioxide, with only domestic resources, and 25 percent with global support in the fields of energy, transport, agriculture and wastes. 
By 2015, the country will reduce greenhouse emission by 45 percent, increase the use of renewable energy to 44 percent and forest coverage by more than 50 percent. 
In order to achieve above targets, Vietnam has taken 45 mitigation measures with the use of necessary resources and technology. 
The MoNRE has submitted a Decree on greenhouse emission roadmap to the Prime Minister for approval this year.
Conference reviews climate change response support programme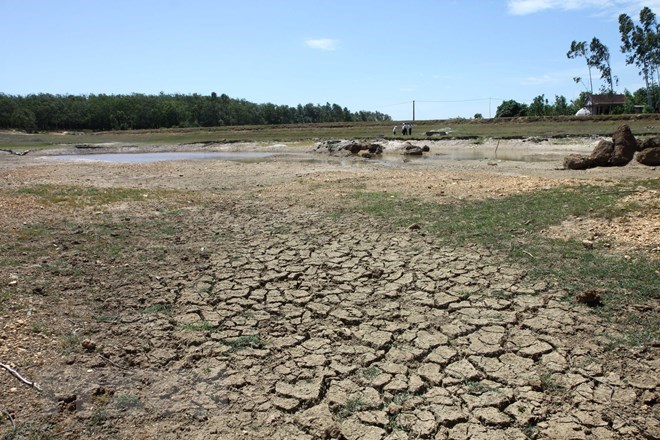 A conference took place in Hanoi on April 13 to review the support programme in response to climate change. 
The event was co-hosted by the Ministry of Natural Resources and Environment's Department of Climate Change and the Ministry of Planning and Investment's Department of Science, Education, Natural Resources and Environment. 
Speaking at the event, head of the Department of Climate Change Tang The Cuong said Vietnam has actively realised commitments mentioned at the 21st Conference of the Parties to the UN Framework Convention on Climate Change (COP-21). 
He said Vietnam's major policies in 2019, which should be added to a policy framework to submit to the Prime Minister in June 2018, will contribute to refining mechanisms towards the full implementation of the Paris Agreement to be valid in the country from 2021. 
Deputy head of the Department of Climate Change Pham Van Tan said eight goals of the support programme in response to climate change include response to natural disasters, climate monitor, ensuring water and food security amidst climate change, response to rising seawater level and disaster risks in vulnerable areas, sustainable forest management and development, emission reduction, response capacity improvement, and diversifying financial resources and improving investment efficiency. 
WB environment expert Stephen Ling lauded the Vietnamese government for basically achieving goals set in 2016 and 2017 and vowed to assist Vietnam in devising the policy framework in the near future. 
Over the past decade, the programme has made great contributions to climate change response in Vietnam. Each year, development partners together with ministries and agencies meet to discuss framework policies approved by the Prime Minister and agreed on priority policies in the coming years.
Chinese Embassy in Vietnam meets with local reporters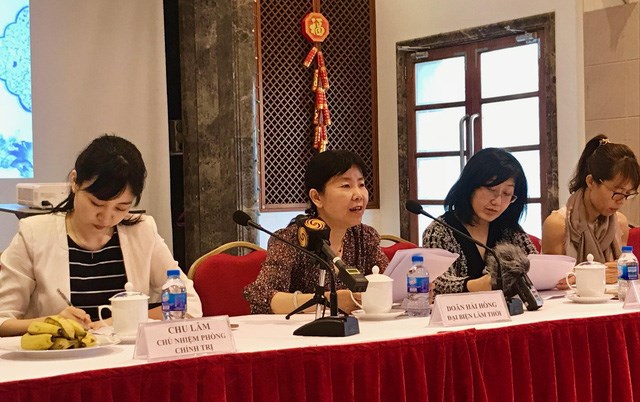 Charge d'affaires of the Chinese Embassy in Vietnam Yin Haihong (second, left) speaks at the meeting (Source: tuoitre.vn)
The Chinese Embassy in Vietnam met with local reporters in Hanoi on April 13 to brief them about the country's major internal and external policies after meetings of the 13th National People's Congress and the 13th National Committee of the Chinese People's Political Consultative Conference.
Charge d'affaires of the Chinese Embassy in Vietnam Yin Haihong said that in the past five years, China's posted an annual average growth rate of 7.1 percent, while its contribution to the world economy rose from 11.4 percent to 15 percent.
During the period, people's consumption contributing to the country's economic growth increased from 54.9 percent to 58.8 percent, she said, adding that the ratio of service sector rose from 45.3 percent to 51.6 percent, making it a major motivation of China's economic development.
China's urbanization ratio rose from 52.6 percent to 58.5 percent, while its contributions in technological advance increased from 52.2 percent to 57.5 percent. Its poverty rate dropped to 3.1 percent from 10.2 percent, said Yin.
While highlighting the relationship between China and Vietnam, Yin said that China has always paid much attention to developing relations with Vietnam.
She noted that after the 19th National Congress of the Communist Party of China, Party General Secretary and Chinese President Xi Jinping chose Vietnam as the destination for his first visit abroad, showing China's great attention to the bilateral relations between the two countries.
The diplomat said that after the two important meetings in 2018, Chinese State Councilor and Foreign Minister Wang Yi visited Vietnam, marking the first visit to a foreign nation by a leader of the new Chinese government after the meetings.
According to Yin, China and China are maintaining a sound relationship that is entering a new period. Two-way trade exceeded 100 billion USD in 2017, she said, adding that China has been the biggest trade partner of Vietnam in many years. About 10 million people of both countries have visited each other's country.
Yin stressed that the two nations should boost cross-border cooperation, while fostering connectivity and seeking stronger partnership in economy, trade, investment, culture, tourism, military affairs, law enforcement and science-technology.
The Chinese official also highlighted the role of the press in boosting the growth of bilateral ties and enhancing mutual understanding between people of the two countries.
She said China welcomes Vietnamese reporters to visit China to introduce the development of the relations between the two Parties, nations and people, affirming that the Chinese Embassy in Vietnam is willing to support and prioritise jounalists.
Regarding prioritised areas in Vietnam-China cooperative ties in the coming time, Yin said that the two sides will continue maintaining meetings and mutual visits by senior leaders of the two Parties and countries, while stepping up cooperation in the areas of investment, labour, culture, tourism, people-to-people exchanges, and media.
Australia helps Vietnam with slaughtering management, skills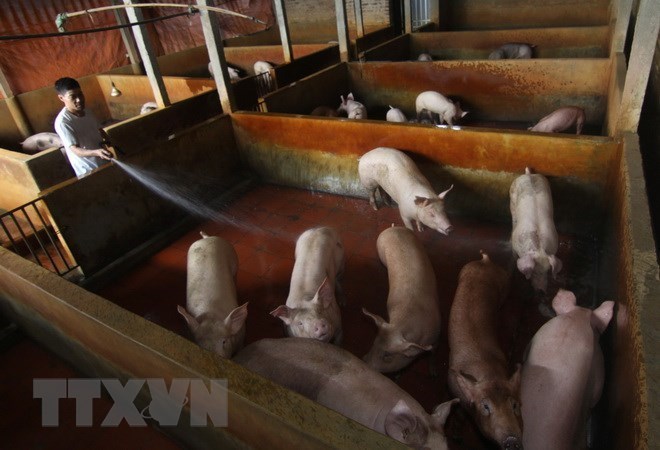 The Vietnam Meat Industries JSC (VISSAN), one of Vietnam's largest food producers, on April 13 launched a training project on slaughtering skills, aiming to improve the local slaughtering capacity and hygiene.
Funded by the Embassy of Australia and carried out by the programme Aus4skills, the project is part of a progamme on management, training and exchange of skills (MATES) to enhance the accessibility and sustainability of cattle trade between Vietnam and Australia. 
VISSAN is one of two facilities in southern Vietnam selected by the programme to host the skill training sessions.
The project will focus on improving slaughtering skills and hygiene and increasing product lifecycle, distribution, and marketing.
Speaking at the launching ceremony, Vietnamese Deputy Minister of Agriculture and Rural Development Tran Thanh Nam said cooperation between Vietnamese and Australian enterprises is expanding in different areas, including investment, trade and agriculture. It is a positive signal for the start of a new era in the two countries' partnership, he noted.
The Ministry of Agriculture and Rural Development expects that the bilateral relations in general and cooperation between the business communities of the two nations will further develop in the future, with active transfer of slaughtering technology and vocational training from Australia that will help bring more high-quality, safe and value-added food products to the Vietnamese market, he added.
Australian Minister for Agriculture and Water Resources David Littleproud described  Vietnam as a vibrant and potential market, offering many opportunities for firms from both sides. He reiterated that Vietnam remains as one of Australia's key partners.
HCM City to host activities for Hung Kings' death anniversary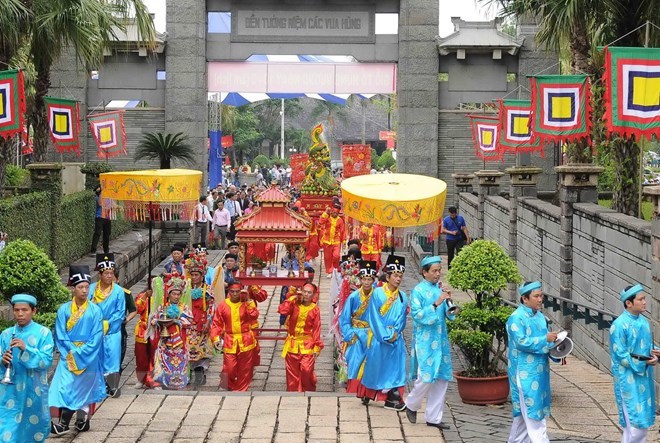 A ceremony commemorating the death anniversary of Hung Kings in Ho Chi Minh City in 2017 

A series of cultural and entertainment activities and art performance shows will be organised in Ho Chi Minh City to commemorate the death anniversary of Hung Kings in 2018. 
A ceremony commemorating the death anniversary of Hung Kings will be held at the Hung Kings Memorial site in the National Historical and Cultural Park in Ho Chi Minh City on April 25 (the 10th day of the third lunar month), featuring traditional rituals such as processions, and incense and flower offerings.
Art and traditional marital art performance programmes, dragon dances and drum performance will be orgnaised at the site on April 24-25. 
The first Chung cake-making contest, and a wide range of other activities such as a book exhibition, kite performance, folk games, calligraphy and food exhibition will also take place on April 22-23.
Legend has it that the Hung Kings ruled Vietnam from 2879 BC until 258 BC and are considered the founders of the nation. To honour the Kings, the tenth day of the third lunar month serves as the national commemorative anniversary for them. 
The worshipping rituals of the Hung Kings was recognised as UNESCO Intangible Cultural Heritage of Humanity in 2012.
Ethnic culture in Son La province to be introduced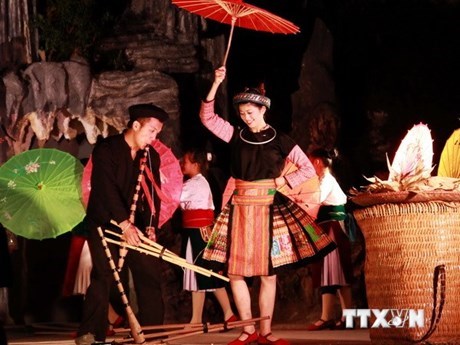 A performance of "Khen" art 
A traditional market in the northwestern province of Son La will be re-enacted at a festival honouring Vietnam's ethnic groups, scheduled to take place during the Southern Liberation and National Reunification Day (April 30) and May Day holidays at the Vietnam National Village for Ethnic Culture and Tourism.
The market day will introduce local dishes and folk games of people in the Mong, Dao, Thai, Muong, Kho Mu and Tay groups to visitors.
Themed Colours of Vietnamese ethnic minority groups, the festival will also honour typical cultural characteristics of ethnic groups in Son La, including Mong people's "Khen" art (a type of bamboo pipe) and the "pieu" scarf of Thai women, a specialty of their costume.
The Xen Cung festival of Kho Mu people in Dien Bien province will also be re-enacted at the event.
"Khen" art of the Mong ethnic group in Son La was named national intangible cultural heritage in 2015. 
Cultural activities are frequently held at the Vietnam National Village for Ethnic Culture and Tourism in Hanoi's Son Tay town to promote and preserve the rich and diverse cultures of 54 ethnic groups across the country.
Diverse activities mark Vietnam's Ethnic Culture Day 2018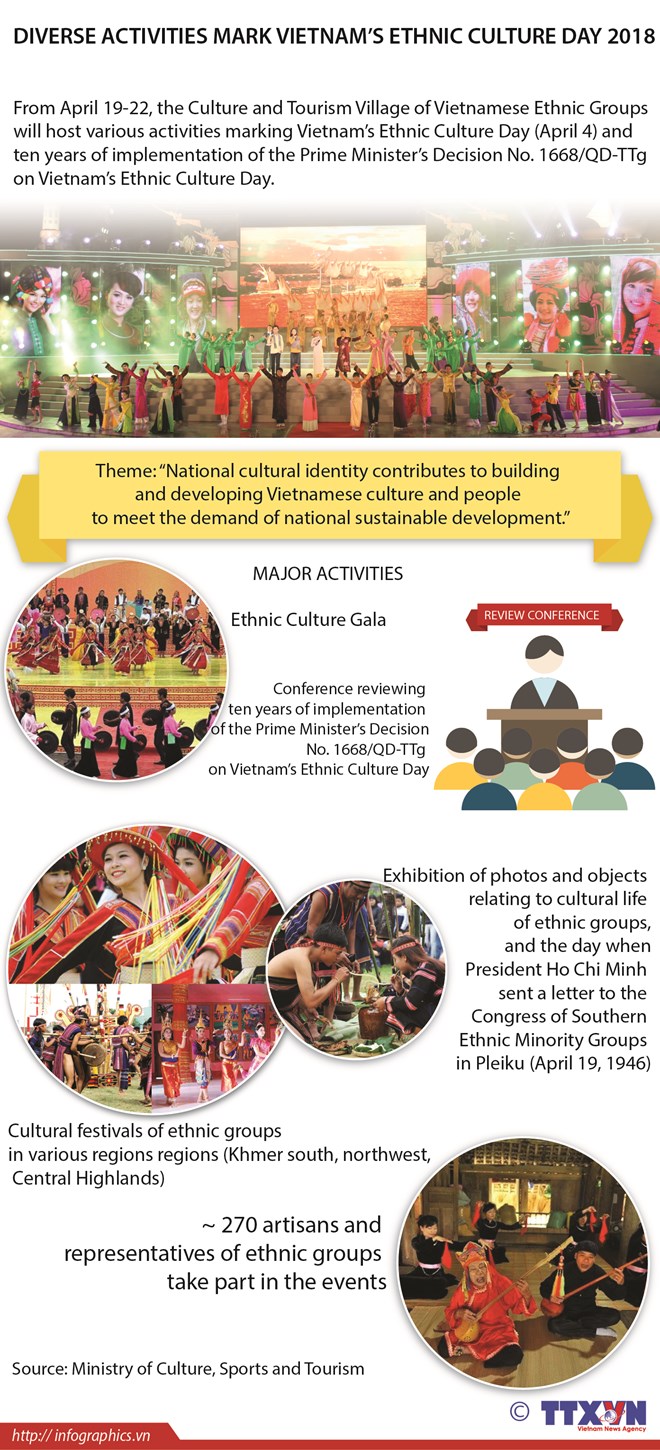 Cao Bang meets standards on education universalisation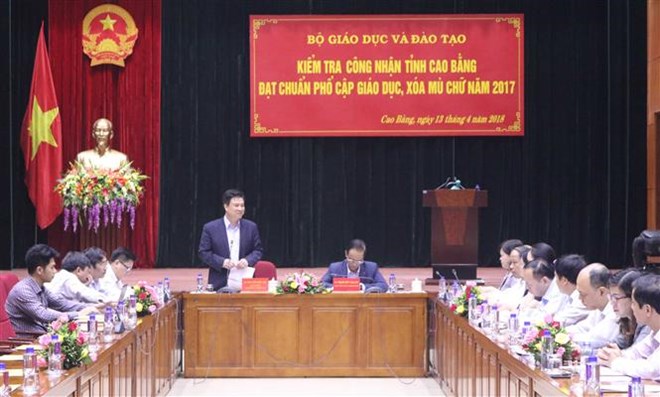 Deputy Minister of Education and Training Nguyen Huu Do speaks at the working session with Cao Bang's authorities 
The northern mountainous province of Cao Bang has been recognised to have met standards on education universalisation and illiteracy eradication in 2017. 
A delegation of the Ministry of Education and Training led by Deputy Minister Nguyen Huu Do made the recognition during a working session with the province's authorities on April 13. 
Specifically, Cao Bang has fulfilled requirements for preschool universalisation, and for primary education universalisation at second level. The province also satisfied requirements for junior high school education universalisation and illiteracy eradication both at first level. 
The standards cover the quantity and quality of teachers, along with teaching and learning facilities and equipment. 
Also in 2017, eight districts of Cao Bang completed illiteracy eradication at first level and five achieved the second level. 
Besides, all communes and towns of the province had community learning centres. 
To build up the achievement, Cao Bang will begin the assessment and classification of different education models while working to enhance the capacity and effectiveness of the network of continuing education centres. 
The province will also assess the outcomes of a project on building a learning society in 2012-2020.
Deputy Minister Nguyen Huu Do hailed the provincial administration for taking effective measures in popularising education and reforming teaching methods for better education quality and sustained outcomes of education universalisation. 
He recommended that the province prepare resources to build facilities serving the development of a learning society and pay more attention to strengthening community learning centres.
Hoc Mon district eyes urban farming
The outlying district of Hóc Môn in HCM City plans to focus on urban farming as part of the national "new-style rural area" programme in which it takes part.
Lê Thanh Liêm, deputy chairman of the municipal People's Committee, said that urban farming could increase the income of local residents, which is an aim of the new rural area programme.  
Liêm spoke at a seminar in Hóc Môn District on Thursday (April 12) on the status of the district's new rural areas and tasks for the rest of the year.
Hóc Môn's urban farming models are considered effective, including cultivation of honeydew melons, mushrooms and orchids in net houses, the farming of hydroponic vegetables and breeding of ornamental fish.
Nguyễn Sĩ Phước, deputy head of the district's Farmers Association, said that urban farming models are equipped with modern facilities and bring high profits to farmers.
Training courses on advanced farming techniques have been regularly organised by the district. 
The district's 17 agricultural co-operatives and 20 agricultural co-operative teams also operate effectively, he said.
In the 2016-17 period, the district's 10 communes have met an average of 10 of the 19 criteria set under the national target programme for new-style rural areas.
Last year, the average annual income of residents in Hóc Môn reached VNĐ51 million (US$2,200) per capita.
The district aims to have annual income VNĐ63 million ($2,770) per capita by 2020, according to the district's People's Committee.
Đỗ Thị Lâm Tuyền, deputy chairwoman of the People's Committee, said the district had mobilised more than VNĐ3.16 trillion ($139 million) from various sources to implement the programme.
The district's 178 farmer households have also donated more than 7,400 sq.m of land to upgrade and expand roads in the 2016-17 period.
Farming households have contributed more than 2,000 days of work to dredge drainage ditches, and to consolidate embankments and lanes in fields.  
Despite these improvements, participants at the seminar said that slow investment in infrastructure was hindering progress.
The district has 18 rural roads under construction that are behind schedule because of land clearance obstacles.
Phước said that each commune in the district should establish at least one more modern farming model to improve agricultural value. The models should focus on the district's key products like vegetables, mushrooms, orchids and ornamental plants.
The district's 50-ha water spinach area, which is planted under Vietnamese Good Agricultural Practice standards, has a stable outlet.
Nguyễn Cư, secretary of the district's Party Committee, said the new rural area programme had helped improve the lives of residents.
Health insurance fund should be well-managed: Deputy PM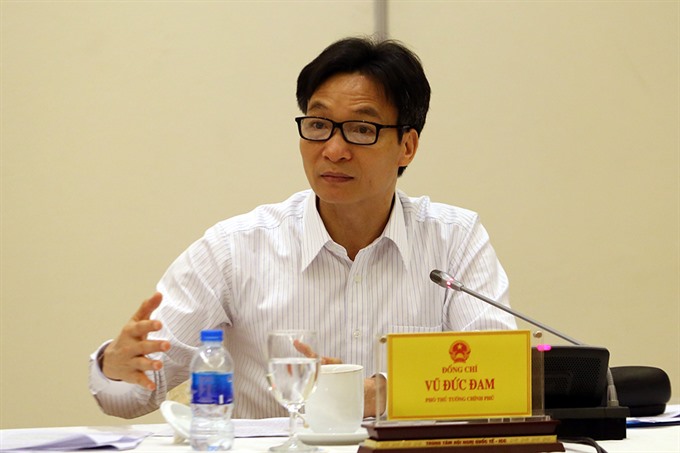 Deputy Prime Minister Vũ Đức Đam called for boosting cooperation in social insurance fund management to ensure both benefits and savings are maximised.
Deputy Prime Minister Vũ Đức Đam at a dialogue held on Thursday in Hà Nội between leaders of the Ministry of Health (MoH), Việt Nam Social Security (VSS). — Photo VGP"Balancing the health insurance fund is very important in the context of increasing medical costs and lowering health insurance premiums," he said.
He spoke at a dialogue held on Thursday in Hà Nội between leaders of the Ministry of Health (MoH), Việt Nam Social Security (VSS) and the Vietnam Private Hospital Association (VPHA) on problems related to private medical facilities.
Deputy PM Đam stressed that the policy of the Party and the State was to encourage the private health sector to develop and implement policies on protecting and improving the people's health in accordance with the law and to ensure that policy makers take into account real-life conditions.
Currently, the number of private hospital beds accounts for about 5 per cent of the total number of hospital beds nationwide. There are more than 30,000 private clinics.
The VSS has signed medical examination and treatment contracts with more than 600 private medical facilities. In 2016, the health insurance program paid VNĐ 6.6 trillion (US$286 million) for 17 million medical examinations and treatments in private sector.
Last year, as much as VNĐ8.6 billion (approximately 10 per cent of total national health insurance spending) was paid for 24.8 million medical treatments in the sector.
At the dialogue, Nguyễn Văn Đệ, chairman of the VPHA, raised 10 proposals that should be discussed. These included questions about the health insurance contract and the untimely payment for medical examinations and treatment, causing difficulties for private medical facilities. The fact that patients in private hospitals don't get the same support as public ones in terms of health insurance payment was also a matter of concern.
Đệ suggested a number of mechanisms and regulations should be adjusted to support private health facilities, ensuring equity between private and public health care and better serving patients. He cited the signing of health insurance contracts as a typical example of discrepancies between public and private care.
Đệ said a number of private health facilities were "inferior" in signing health insurance payment contracts with the social insurance agency or had their contracts suspended suddenly after violations were detected.
Phạm Lương Sơn, deputy general of VSS, acknowledged that shortcomings in the signing and implementation of health insurance contracts had occurred in a number of localities. 
He said the VSS would soon issue guidance documents and request health insurance offices at provinces and cities strictly follow articles in the signed contracts.
Sơn stressed that VSS always encouraged private hospitals to participate in medical examination and treatment so that people would have more choices and public hospitals wouldn't develop a monopoly in the health sector.
In response to opinions from representatives of private hospitals and clinics who expressed their anxiety over the delay in payment of health insurance for examinations and treatments, Phúc said it took a long time to reach an agreement between health insurance claims assessors and private health facilities.
He said due punishment had been imposed on health insurance offices at localities which experienced delays in making payments.
Đệ also admitted that a number of private hospitals had submitted reports to the health insurance agency too late, leading to low payment, adding that the association has requested its members abide by approved regulations.
At the end of the dialogue, the Deputy PM said that in the future, the MoH, the VSS and the private medical facilities should increase dialogue and information in order to immediately handle problems which arise.
Hospitals urged to improve management of health insurance costs
Also on Thursday, the Việt Nam Social Security and Department of Health in HCM City instructed hospitals and other health facilities to improve management of health insurance funds used to cover insured patients.
Speaking at a meeting to review the year's first quarter, Lưu Thị Thanh Huyền, deputy director of VSS, said the fund this year would total around VNĐ9.5 trillion (US$416.7 million). 
Last year, the fund totalled VNĐ14.3 trillion ($627 million), but the covered amount was VNĐ16.4 trillion. As many as 273 hospitals and other health facilities, including 70 public and 73 private hospitals, exceeded insured costs last year.
The fund went over the allocated budget last year because too many patients were allowed to stay over at hospitals, especially for diseases related to eyes and for traditional treatment, she said.
Medicine prescribed at high prices was also a problem, while the monitoring was weak of patients who seek care at multiple facilities in a single day, according to Huyền.
Đinh Thị Liễu, head of the city's Department of Health's finance and planning division, said expenditures should be better managed as some hospitals would achieve financial autonomy this year.
"If the situation does not improve, unlike in previous years, it will take time to be reimbursed to cover the excess costs because authorities will want to ask questions about why the costs were too high," she added.
Dr Đinh Thanh Hưng, director of Tân Phú District Hospital, said that medical staff at the hospital were worried about what they see as unavoidable costs. "As many as 200,000 outpatients, including those who are insured, who come from other areas in the city and provinces visit the hospital every day," Hưng said.
He said the insurance fund payments for insured patients were too low. "The cost for surgery to remove a tumour in the chest, for instance, is VNĐ120,000," he said.
Emissions-mitigation project kicks off in HCM City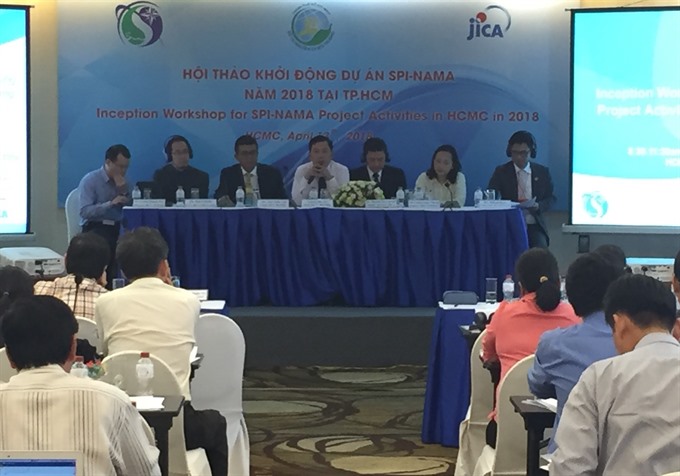 An emissions-mitigation workshop discussed upcoming activities at a workshop held in HCM City on April 13. 
Activities for a project that will reduce the amount of emissions nationwide kicked off in HCM City yesterday at an inception workshop.
The project, officially called "Support Planning and Implementation of Nationally Appropriate Mitigation Actions" (SPI-NAMA), deals with regulations on greenhouse gas emissions, legislative actions, and local authorities' responsibilities.
The workshop was organised by the Ministry of Natural Resource and Environment (MONRE), HCM City's Department of Natural Resource and Environment, and the Japan International Cooperation Agency (JICA).
Attendees included officials of Việt Nam's ministries, departments, research institutes and private sector; as well as Japanese advisors, experts and specialists.
Dr. Lương Quang Huy, director of MONRE's Department of Climate Change, spoke about Việt Nam's current readiness for Nationally Determined Contribution (NDC) implementation, including a decree regulating greenhouse gas (GHG) emissions and an emissions reduction roadmap, among other issues.
According to the roadmap decree, GHG emissions in Việt Nam should be reduced by 6.6 per cent by 2025, or about 40 million tonnes of CO2 compared with business-as-usual (BAU). By 2030, reductions should reach at least 8 percent, or about 62.8 million tonnes of CO2 compared with BAU.
Nguyễn Huy Phương from the Climate Change Bureau of the city's Department of Natural Resource and Environment reported the results of the SPI-NAMA project in the 2015-17 period as well as the HCM City Climate Change Action Plan for 2017-20.
HCM City discharges about 38.5 million tones of carbon dioxide, accounting for 26 per cent of the country's total emissions.
Makoto Kato, team leader of SPI-NAMA project's HCM City Component, described the 2018 work plan for technical works in HCM City.
He said the city's climate change action plan would be strengthened at the policy level; a city-level GHG inventory would be improved, based on past cooperation; and an action plan and MRV [Measurement, Reporting and Verification] for energy efficiency in the transport sector would be developed.
Planned activities include revision of the current policy framework; city-level monitoring and evaluation to support quantification of the impact of policy; and support for action plan development and MRV for targeted sectors.
Disabled people need more support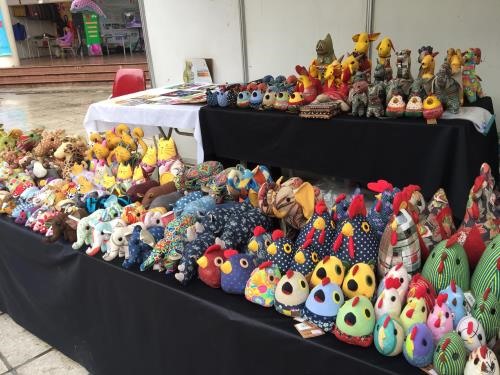 Handicraft products of people with disabilities are displayed at a fair on the sidelines of the workshop. 
Although the Government and citizens offer some support to people with disabilities, much more needs to be done, according to officials.
This was affirmed by delegates at the workshop entitled 'Policies and credit solutions for developing vocational training, creating jobs and introducing products of people with disabilities' which was held in Hà Nội on Thursday by the Ministry of Labour, Invalids and Social Affairs (MOLISA) in collaboration with Việt Nam Social Policy Bank (SPB) and Nippon Japan Foundation.
Participants said that in the past three years, vocational training and job creation for the disabled have encountered many difficulties.
Many organisations and businesses have worked to create jobs for disabled people but co-ordination has been poor, and there was no agency responsible for monitoring and researching the number of people with disabilities or how many need vocational training or jobs.
In addition, the preferential fund for people with disabilities was still limited, delegates said.
According to Lê Tấn Dũng, deputy minister of MOLISA, the loan source for disabled people and enterprises employing disabled people mostly came from the National Fund for Employment and from Nippon.
At present, there was no source of capital dedicated for people with disabilities to develop economically, he said.
People with disabilities still struggled to access loans because the Government has no mechanism for allocation of these loans, said Nguyễn Văn Lý, deputy general director of SPB.
A SPB report shows that in 2017, more than 2,365 projects of people with disabilities and enterprises employing disabled labourers have received loans, creating jobs for 2,540 disabled workers.
However, more than 11,000 disabled people need loans, Lý said.
Director of the Sóc Sơn Handicraft Co-operative, Đinh Thị Quỳnh Nga, said to help disabled people, agencies need to provide preferential policies to people with disabilities that are members of co-operatives and help the co-operatives access loans with low interest rates.
Lý also said the Government should continue improving the system of legal documents on people with disabilities, helping them benefit from the policies of the State.
At the same time, the Government should pay more attention to vocational training and allocate resources for credit policy programmes, he said.
According to the MOLISA, Việt Nam now has about eight million people with disabilities.
Some 87.27 per cent of them live in rural areas, 65 per cent are working age yet only 30 per cent are employed.
There are many stores displaying products made by people with disabilities on the sidelines of the workshop, helping them exchange experience and access information on vocational training, financial services, banking and insurance.
225-kg bomb found on road construction site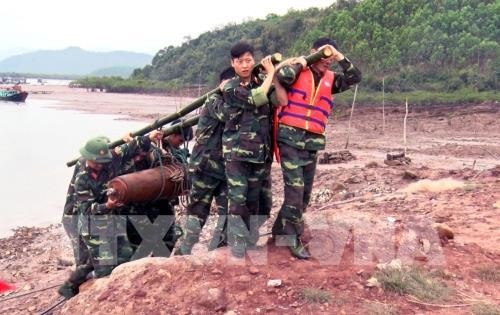 Soldiers from the 319 Explosive Ordnance Disposal Company move the 225-kg bomb found in Tiên Lãng Commune, Tiên Yên District in Quảng Ninh Province on Friday. 
A Mark 82 (MK 82 - an unguided bomb) bomb weighing 225 kilos was found on Friday morning at a road construction site in Thủy Cơ Hamlet, Tiên Lãng Commune in northeastern province of Quảng Ninh.
The 319 Explosive Ordnance Disposal Company under the Ministry of Defence detected the bomb during an inspection to prepare for the Vân Đồn- Móng Cái expressway construction project.
The bomb, believed to be left from American war in 1972, was 225 kilos and 1.54 metres long.
The company removed the bomb to a safe place where it was deactivated. According to the company, it has found and deactivated another 10 explosive devices on the expressway construction site so far. 
Châu Đốc aims to become spiritual destination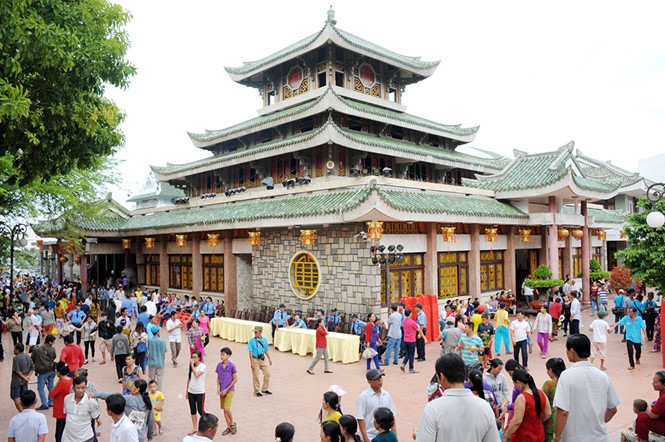 Temple visit: Visitors at Bà Chúa Xứ (Lady Xứ) Temple in Châu Đốc Town. — Photo thanhnien.vn
Châu Đốc Town in the Cửu Long (Mekong) Delta province of An Giang has launched a project on sustainable tourism for the 2018-25 period to promote the town as a spiritual and cultural destination with unique tourism products and services.
Trần Quốc Tuấn, vice chairman of Châu Đốc Town's People's Committee, said that the project would focus on developing sustainable tourism, and help raise public awareness of professional and responsible tourism practices that contribute to local economic growth.
The project, called "Communication, Promotion, Human Resources Training and Brand Building for Châu Đốc Tourism", has a total cost of VNĐ40 billion (US$1.76 million).
During the first phase of the project from 2018 to 2020, the town will focus on human resource training and marketing activities for products at home and abroad, according to Tuấn.
In the second phase from 2021 to 2025, the town will promote corporate brands and create market recognition in the Greater Mekong Sub-region and Southeast Asia, among other overseas markets.
The People's Committee also announced that it had chosen a logo for the town with the image of seven lotus petals and Bà Chúa Xứ (Lady Xứ) Temple.
Millions of pilgrims flock to Lady Xứ Temple at the foot of Sam Mountain in Châu Đốc Town every year, especially during the temple's most important festival held annually from the 23rd to the 27th day of the fourth lunar month.
Châu Đốc Town, with significant Chinese, Cham and Khmer communities, is famous for Sam Mountain, its centuries-old pagodas and the Trà Sư Bird Santuary.
Last year, the town attracted 4.9 million tourists and pilgrims. 
Tâm takes lead in HCM City cycling event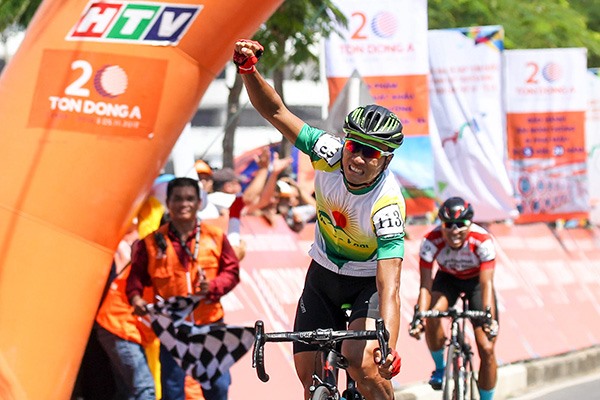 Nguyễn Thành Tâm celebrates his stage win yesterday. — Photo plo.vn
Nguyễn Thành Tâm won the 15th stage and took the yellow jersey at the HCM City Television Cycling Tournament yesterday.
Tâm of Gạo Hạt Ngọc Trời An Giang completed the 40km stage around Tuy Hòa City in Phú Yên Province with a time of 1:02.34. This is his fourth win in the tournament.
Tâm replaced Huỳnh Thanh Tùng of Military Zone 7, who finished fourth, as the leader of the tour. Tâm recorded a total time of 35:52.23. Tùng was just two seconds behind. Edgar Espaola Nito of Ynghua Đồng Nai stood third, clocking 36:53.18.
This win was a sweet revenge for Tâm who had lost his jersey to Tùng in the tournament two years ago in Phú Yên.
In the green jersey race, Lê Nguyệt Minh of Minh Giang-HCM City came second and Trần Nguyễn Duy Nhân of Military Zone 7, who had won the previous stage, came third.
Minh still leads the race with 177 points.
Positions in the team ranking did not change. VUS-HCM were on top, followed by Gạo Hạt Ngọc Trời An Giang and Military Zone 7.
The 120km 16th stage will be held today from Tuy Hòa to Nha Trang City in Khánh Hòa Province. Cyclists will have to conquer the Cả Pass. Bikelife Đồng Nai's Loic Desriac is currently the leading contender in the race for the red polka dot jersey for the King of Mountain.
Sanna Khánh Hòa defeat Quảng Ninh Coal in V.League 1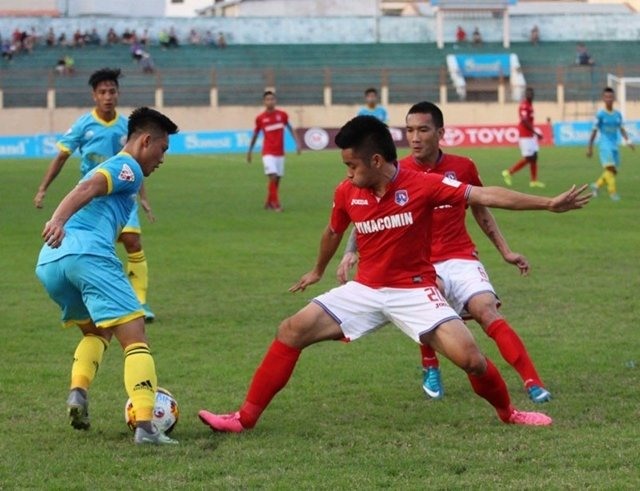 Sanna Khánh Hòa vs Quảng Ninh Coal in the fifth round of the V.League 1 yesterday. Khánh Hòa won 1-0. — Photo bongda.com.vn
Midfielder Hoàng Nhật Nam scored Sanna Khánh Hòa's only goal to help his team defeat Quảng Ninh Coal by a score of 1-0, in the fifth round of the V.League 1 yesterday.
Making full use of their home advantage, the Sanna Khánh Hòa players, coached by Võ Đình Tân, dominated the game during the first 20 minutes.
The visitors, Quảng Ninh Coal, fought back with strong attacking play by Phạm Nguyên Sa, Nguyễn Hải Huy and Nghiêm Xuân Tú.
However, without their key striker Eydison Teofilo Soares, who was out with an injury, Quảng Ninh Coal could not score during the first half.
After the break, Tân changed his team's tactics and substituted players to win the three points.
In the 55th minute, Quảng Ninh midfielder Dương Thanh Hào illegally tackled striker Lâm Ti Phông inside the 16.5 metre area, and the hosts won a penalty. However, striker Youssouf Toure failed to beat the Quảng Ninh goalkeeper, Huỳnh Tuấn Linh.
In the 79th minute, after receiving a spectacular pass from Toure, Nam scored the opener for Khánh Hòa.  
With the win, Khánh Hòa is now on top of the league rankings with 10 points, followed by Hà Nội and Quảng Ninh Coal.
Hailstones rain down on mountainous Lao Cai province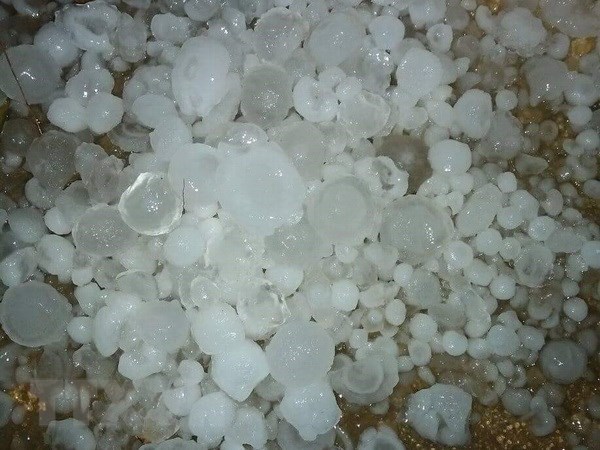 The hail in Nam Chay commune of Muong Khuong district, Lao Cai province, blanketed the ground with hailstones 1 – 1.5cm in diameter 
Hailstones accompanied by whirlwinds rained down on many places in Muong Khuong district, the northern mountainous province of Lao Cai, in the early morning of April 15.
Pham Xuan Thinh, deputy head of the agriculture division of Muong Khuong, said the slight hail, a result of a cold snap moving from the north, occurred in early morning during 0am to 5am in almost all communes of the district, lasting from five to 15 minutes.
However, he said, the hail did not cause considerable human or property damage.
Residents in Nam Chay commune said the hail, along with strong winds, lasted for 15 minutes, blanketing the ground with hailstones 1 – 1.5cm in diameter.
This was the second hail recorded in Lao Cai province since the beginning of 2018. It ended the hot weather and pushed temperatures down to 17 – 20 degrees Celsius, according to Director of the Lao Cai hydro-meteorological station Luu Minh Hai.
Vietnamese culture attracts visitors at int'l fair in Mexico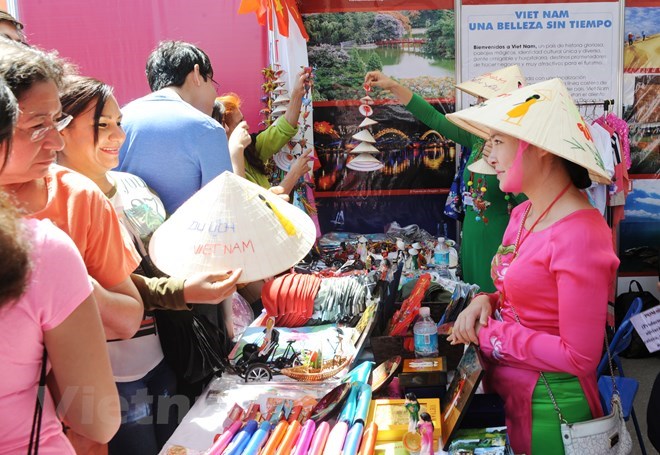 Visitors show interest in Vietnamese handicrafts at the 10th International Friendly Cultures Fair in Mexico City 
The Vietnamese culture has impressed visitors at the 10th International Friendly Cultures Fair, which opened at Zocalo square in Mexico City, Mexico, on April 14.
After the fair's opening ceremony, the pavilion of Vietnam, introducing the country's landscapes and people, special handicrafts, ao dai (women's traditional costume), and non la (traditional conical hats), attracted thousands of visitors.
A number of Mexicans and foreigners described the Vietnamese culture as unique and charming, which could be seen in women's ao dai and lacquer products. Meanwhile, typical dishes of Vietnam like nem ran (fried spring roll) and coffee also inspired visitors' interest.
Many visitors expressed their hope for increased presence of the Vietnamese culture in Mexico, adding that they also want to learn more about the country.
The International Friendly Cultures Fair 2018 draws the participation of 90 countries around the world, featuring hundreds of cultural activities. It is expected to attract 3 million visitors before wrapping up on April 29.
Criteria needed for model rural residential areas: Deputy PM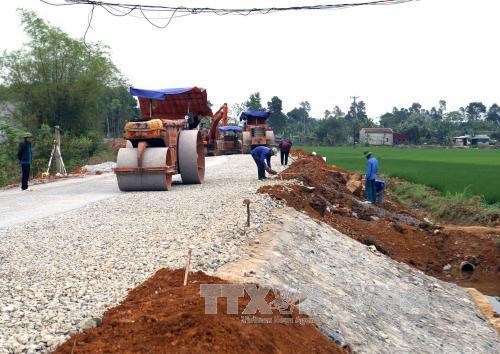 Building transport infrastructure in Yen Dinh district, Thanh Hoa province (Illustrative image. 

Deputy Prime Minister Vuong Dinh Hue has asked the Ministry of Agriculture and Rural Development to create a set of criteria for building model rural residential areas, gardens and farm households to submit to the Government as soon as possible. 

He made the request at a conference in the central coastal province of Ha Tinh on April 15 focusing on model rural residential areas, gardens and farm households with the participation of representatives from 63 cities and provinces across the country.

According to the Deputy PM, such models will serve as an important foundation to build model rural areas at the communal and district levels.

He praised localities including Ha Tinh, Quang Ninh, Thanh Hoa, Quang Nam and Thai Nguyen for their initial achievements in the direction, with new rural models meeting local residents' aspiration.

Hue highlighted the role of authorities in devising scheme to build model residential areas and gardens that suit the conditions of each locality, adding that regular review is needed to learn from experience during the process. 

The national target programme on building new-style rural areas, initiated by the Vietnamese Government in 2010, sets 19 criteria on socio-economic development, politics, and defence, aiming to boost rural regions of Vietnam. 

The list of criteria includes development of infrastructure, improvement of production capacity, environmental protection, and promotion of cultural values.    

To date, as many as 3,289 communes nationwide have been recognised as rural areas, making up around 36.8 percent of the total communes.

Particularly, localities such as Ha Tinh, Quang Ninh, Quang Nam, Thai Nguyen, Thanh Hoa, Ho Chi Minh City, Lao Cai, and Quang Ngai have promulgated criteria for model rural residential areas, while Ha Tinh and Quang Ninh provinces have created criteria on building model gardens.

Vietnam Railways to add 30,000 tickets during upcoming holidays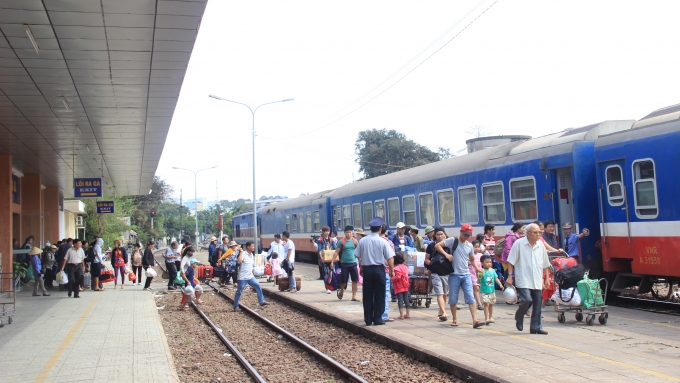 The VNR plans to operate more trains to serve the increasing travel demand during the upcoming holidays. 

The Vietnam Railways Corporation (VNR) has announced its plan to operate an increased number of trains, with an additional 30,000 tickets in service of passengers during the upcoming April 30 and May 1 holidays.

Specifically, the Hanoi Railway Transport JSC (HRT) will supplement 29 trains with more than 15,170 tickets for all routes, while the Saigon Railway Transport JSC (SRT) will allocate 28 additional trains from Saigon Station to Phan Thiet city (Binh Thuan province), Nha Trang city (Khanh Hoa province), and Quy Nhon city (Binh Dinh province), between April 24 and May 1, with around 13,000 tickets.

The Hanoi-Vinh and Vinh-Hanoi routes will be served by eight additional trains between April 24-28 and April 30-May 1, respectively, with over 4,650 tickets each. The Hanoi-Dong Hoi route will run two more trains on April 27 with 788 tickets, while three trains will be added to the Dong Hoi-Hanoi route on April 30 and May 1, with a total of 1,182 tickets.

There will be nearly 1,700 tickets supplemented on the Hanoi-Da Nang and Da Nang-Hanoi routes, and 1,924 tickets added to the Hanoi-Thanh Hoa and Thanh Hoa-Hanoi routes.

The SRT will mobilise the trains coded SPT3, SPT4, SPT5, and SPT6 for the HCM City-Phan Thiet-HCM City routes; the trains coded between SNT3 and SNT12 for the HCM City-Nha Trang-HCM City routes; and the trains SQN5 and SQN6 for the HCM City-Quy Nhon-HCM City routes.

In addition, from April 25 to May 14, the SRT will operate the train SQN2 in replacement of SQN4, while running two additional trains of SE25 and SE26 connecting HCM City and Quang Ngai, and NH1 and NH2 on the Nha Trang-Hue route, in order to meet the increasing demand in summer.

Ho Chi Minh City bolsters tourism ties with Binh Thuan, Lam Dong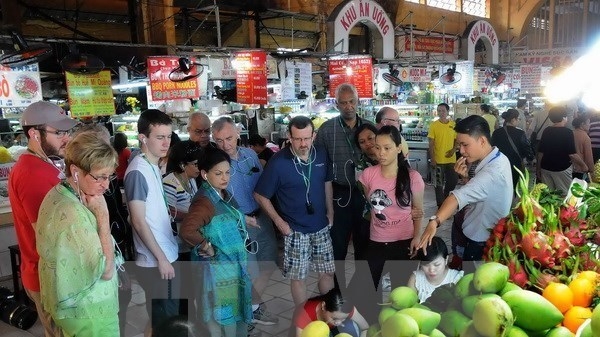 Foreign visitors to Ben Thanh Market in HCM City 

Around 50 percent of tourism projects in the south central province of Binh Thuan and the Central Highlands province of Lam Dong are invested by businesses from Ho Chi Minh City.

At a conference reviewing the four-year partnership between Ho Chi Minh City, Binh Thuan and Lam Dong on April 15, the Department of Culture, Sport and Tourism of Binh Thuan reported that 239 tourism projects in the province (62 percent) are run by investors from Ho Chi Minh City. The figure reported by Lam Dong was 100 (44 percent).

Under their partnership, the three localities have regularly exchange experience in State management of tourism and jointly hold events annually for their travel agencies.

Director of Ho Chi Minh City Department of Tourism Bui Ta Hoang Vu said the outcomes of the partnership proved that connectivity help the partners better tap their own potential and advantages.

From a business perspective, Nguyen Van My of Lua Viet company said the tourism brand of the three localities is weak, adding that for the connectivity to produce desired result, each locality should develop its own strength, which are then combined to create unique products able to compete with other regions.

Deputy Director of Lam Dong province's Department of Culture, Sport and Tourism Nguyen Thi Bich Ngoc proposed building a joint tourism development plan with specific mechanisms designed to support local tourism firms, thus making the partnership more strong and effective.

The tourism sectors of the three localities pledged to push forward with the trilateral cooperation. They will take measures to improve joint promotion activities and build a joint brand along with a tourism app for the three localities as a whole.

Hanoi hosts National Volleyball Championship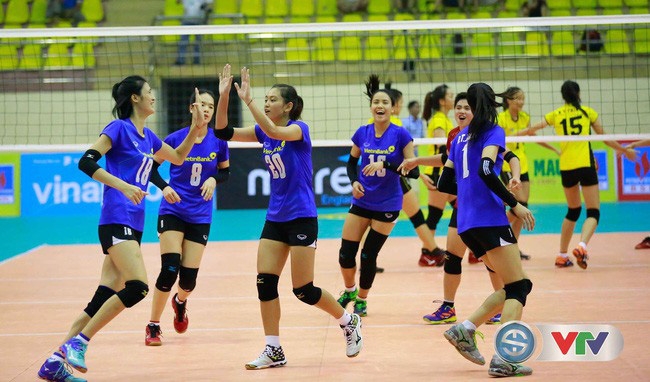 The tournament promises to bring exciting and thrilling matches to volleyball lovers. 

The 2018 PV Gas National Volleyball Championship officially commenced at the Gia Lam gymnasium in Hanoi on April 14, attracting the participation of ten men's and ten women's teams from across the country.

The men's teams include The Cong, Border Guard, Long An, Military Zone 4, Ben Tre, Sanest Khanh Hoa, Trang An Ninh Binh, Ho Chi Minh City, Ha Tinh, and Vinh Long Lottery, while the women's participants are Vietinbank, VTV Binh Dien Long An, Kingphar Quang Ninh, LienVietPostBank, Tien Nong Thanh Hoa, Makado Thai Binh, Hai Duong, Vinh Long Television, Duc Giang Hanoi Chemicals, and Dak Lak.

The teams will be divided in two groups in each of men's and women's categories, playing according to a round robin format to decide the top two finishers from each group for the final stage, scheduled to be held between December 25-28.

The capital of Hanoi will host the Group B competition with the presence of five women's teams (Duc Giang Hanoi Chemicals, Vinh Long Television, VTV Binh Dien Long An, Vietinbank, and Kingphar Quang Ninh), and five men's teams (Trang An Ninh Binh, Ha Tinh, Sanest Khanh Hoa, Vinh Long Lottery, and HCM City).

Meanwhile, the Group A matches will take place in the northern province of Hai Duong, with the remaining five women's and men's teams competing.

The opening day of competition sees two clashes, Trang An Ninh Binh – Ha Tinh (men's) and Duc Giang Hanoi Chemicals – Vinh Long Television (women's), in Hanoi.

The tournament aims to select the outstanding players to supplement the national volleyball teams, in preparation for the upcoming Asian Games in Indonesia.
V.League 2018: Oseni hat-trick ensures resounding Hanoi FC win at SHB Da Nang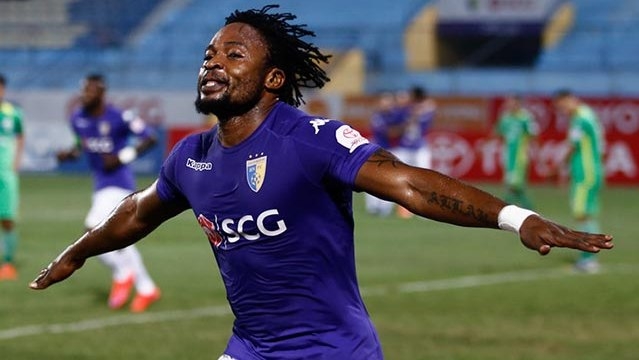 Nigerian striker Oseni shines with a hattrick against SHB Da Nang. 

Nigerian striker Oseni scored a hat-trick as Hanoi FC thrashed SHB Da Nang 4-0 in their trip to Hoa Xuan Stadium on April 14, as part of the fifth round of the Nuti Café V.League 2018.

The encounter had been highly anticipated by the fans as the two sides' lineups featured many players from Vietnam's U23 team which delivered a stunning runner-up finish at the recent 2018 AFC U23 Championship in China.

SHB Da Nang headed into the fixture determined to avenge their winless streak against Hanoi over the recent V.League seasons. A win on home turf would have helped manager Nguyen Minh Phuong's side to dethrone Hanoi FC from the top of the table.

Meanwhile, Hanoi FC is proving itself as odds-on favourites for the 2018 V.League trophy. Possessing a strong lineup of quality players, such as Thanh Luong, Van Quyet, Quang Hai, and Oseni, it was little surprise as manager Chu Dinh Nghiem's side took control of the match.

Van Quyet threatened the home side with a volley off the crossbar after 13 minutes, before his teammate Oseni was denied a goal due to an offside flag 16 minutes later

Hanoi FC's unceasing efforts finally paid off four minutes before half time, as Oseni opened the scoring with an eye-catching shot in the 16m50 area.

Manager Nguyen Minh Phuong brought forward Do Merlo onto the field to strengthen Da Nang's attacking power, but only to see the deficit extended to 3-0, as Nigerian striker, Oseni, completed his hat-trick with a header (69') and a shot (80') on target from close range.

Substitute Minh Di dealt the last blow on the host team with the fourth goal for Hanoi FC one minute from time.

With the convincing victory, manager Chu Dinh Nghiem's side continue to fly high on top of the V.League 2018 table with 13 points, three points clear of second-place Quang Ninh Coal, who suffered a narrow 0-1 defeat at Sanna Khanh Hoa BVN on April 13.

In the other Saturday matches, Saigon scored their first win of the season by beating Hoang Anh Gia Lai 3-1, while V.League newbies Nam Dinh remain rooted to the bottom position following their 1-3 defeat to Ho Chi Minh City on their home turf.

Women's career day opens in Ho Chi Minh City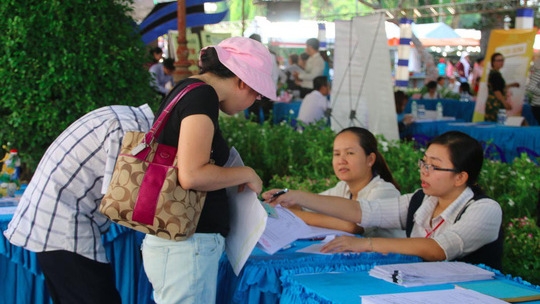 The event features many activities related to enrolment, vocational counselling, unemployment insurance, interviews and direct labour recruitment. (Photo: nld.com.vn)
 

A programme entitled "Women's Career Day - Proud of Vietnamese Products" opened at Le Van Tam Park in Ho Chi Minh City on April 12.

The week-long event, organised by the Women's Union of Ho Chi Minh City, features many activities related to enrolment, vocational counselling, unemployment insurance, interviews and direct labour recruitment, as well as two-way information exchanges between enterprises, recruiters and employees.

There will be 300 booths including a number of recruitment desks providing women employees with information on vocational training courses and jobs in various positions and professions.

In addition, it is also an opportunity for businesses to promote high quality Vietnamese products in response to the "Vietnamese give priority to Vietnamese goods" campaign.

Special dishes and specialties from across the country are also on display at the event.

Co Tu ethnic cultural festival opens in Da Nang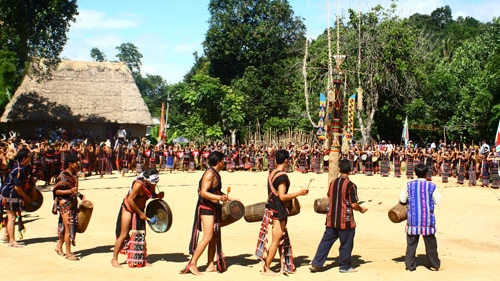 A festival featuring the traditional culture of the Co Tu ethnic community in the central city of Da Nang and the central province of Quang Nam, kicked off at Gian Bi village, Hoa Bac commune, Hoa Vang district, Da Nang city on April 13.

The festival attracted the participation of the Co Tu ethnic minority people in Ta Lang and Gian Bi villages in Hoa Bac commune, Phu Tuc village in Hoa Phu commune and several villages in Tay Giang district, Quang Nam province.

A series of activities such as traditional dancing 'tung tung- ja ja', cooking traditional foods, brocade weaving and crossbow shooting have been organised as part of the event.

Ethnic Co Tu artisans from Quang Nam province and Da Nang city have been invited to the festival to introduce the group's indigenous gong culture, in addition to their other cultural practices.

The festival, which runs until April 14, aims to preserve and uphold the cultural values of the Co Tu people.

15,000 new cooperatives to be built by 2020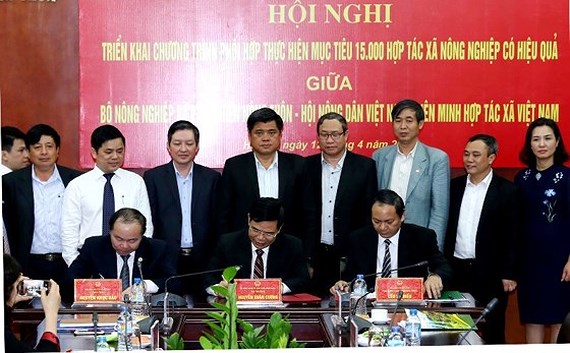 At the signing ceremony

The Ministry of Agriculture and Rural Development (MARD), the Vietnam Farmers' Union (VFU) and Vietnam Cooperative Alliance (VCA) have signed a coordination program to build 15,000 agricultural cooperatives and cooperative alliances nationwide by 2020.

According to VCA, the country has 30 cooperative alliances and 11,688 agricultural cooperatives in 2017, up 962 cooperatives compared to 2016.

3,881 agricultural cooperatives was established in the 2012-2017 period, including 308 units adopting high technology to agriculture.

VCA will call for assistance from all fields to join hands to implement the program effectively and support the cooperatives' operation.

CAAV to launch representative office in Van Don Int'l Airport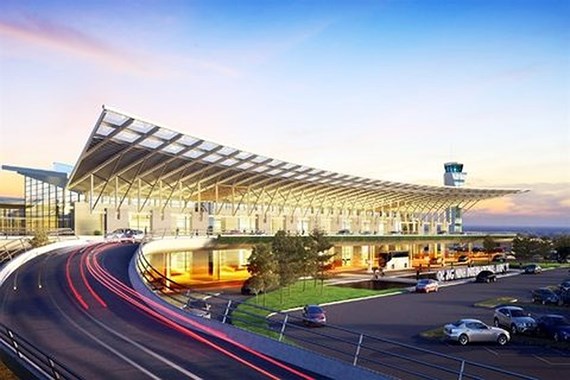 A design mock up of Van Don International Airport

The Civil Aviation Administration of Vietnam (CAAV) has launched a decision on establishing its representative office in Van Don International Airport in the northern province of Quang Ninh .
 
The representative office's functions are inspecting the observance of regulations related to civil aviation, plans and programs to develop civil aviation, aviation safety and security; ensuring compatible land use around airports, and other activities.

Van Don International Aiport is built on 290 ha in Doan Ket commune, Van Don District under build-operate-transfer (BOT) format, with an estimated investment capital of US$2 billion. The construction of the airport has been started in 2015 and is expected to comlete in 2018.

The airport is designed to serve both civil and military flights and able to receive 2-2.5 million passengers a year by 2020 and large aircrafts like B777, B787, B747-400 and A350. The airfield will be expanded to serve five million passengers annually by 2030.

HoREA disagrees tax under VND1 billion housing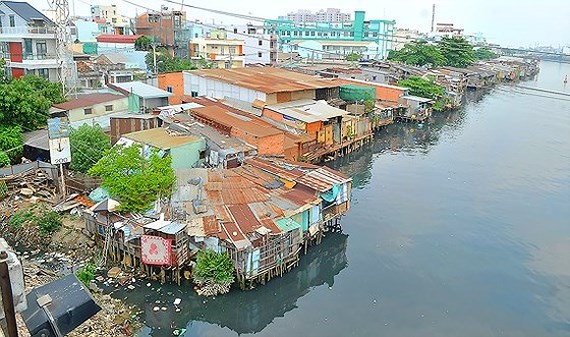 Slums alongside river in district 8 

In its document to the Ministry of Finance, the Ho Chi Minh City Real Estate Association (HoREA) has proposed not taxing house owners of under VND700 million.

HoREA said that the Ministry should not tax house owners of below VND 1 billion to support low-income people because before the Ministry planned to tax VND700 million house owners.
According to HoREA, the Ministry should not tax house but non-agricultural land as per the law of using non-agricultural land taking effect in 2010.

Generally, planned tax level is low; therefore, HoREA said it is necessary to have property tax regulations which include land, housing after 2020.

Different from other countries where land is considered as private ownership while Vietnamese people pay a sum as land use tax into the state budget. However, the land use amount is a bureaucracy that costs enterprises a lot of time to finish formalities.

Moreover, the amount accounts for 10 percent of a condo cost and 30 percent and 50 percent cost of other houses and villas.

Accordingly, HoREA realized that proper law should go along with changes in land use tax which is equivalent of 10 - 15 percent of land price index issued by provincial people's committee adjusted annually to parallel with market price to ensure transparency and reduce land use tax.

On that basis, the government will have land and housing property tax.

Moreover, HoREA said that proposed land and over VND1 billion condo construction land tax of 0.4 percent is acceptable compared to other countries'.

HCMC tightens health insurance regulations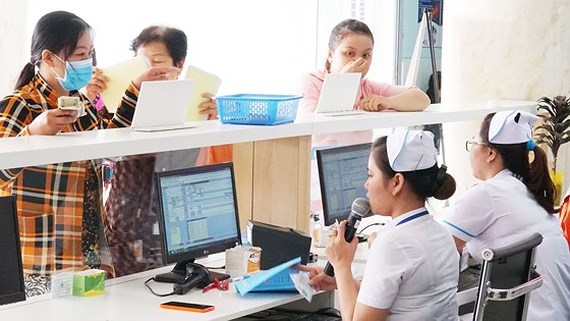 This year, Ho Chi Minh City is allowed to spend nearly VND10 trillion ($438.7 million), a decrease of nearly VND4 trillion compared to last year.

To ensure the planned spending, the city's Social Insurance Agency will set up the cost estimate in all hospitals, advance, payment a well as tighten control of medical insurance spending for the year.

For 2017, vice director of Social Insurance Agency Luu Thi Thanh Huyen said that the agency has signed medical insurance treatment contracts with 70 public infirmaries, 73 private facilities, 15 medical institutions of companies, and 145 medical centers in districts and communes.

With nearly 6.6 million of medical insurance cards, HCMC planned to spend VND14,263 billion; however, in reality, it paid VND 16.372 billion.

The cause of over-spending is many inpatients and improper prescription of expensive drug in treatment.

Additionally, many patients go to different hospitals for treatment many times but they did not pay for tests ad medicine charges; according the vice director said that with the estimation of nearly VND10 trillion for the year, medical facilities must tighten prescription and limit patients to undergo unnecessary techniques to fix the estimation.

At the health sector' online meeting for the first quarter, in first three months, medical facilities provided examination and treatment to nine million patients, a year-on-year increase of 7.9 percent and the rate of inpatient is 71.7 percent, a hike of 7.1 percent compared to same period last year.

Ms. Huyen said that the agency will early announced the estimation of medical insurance treatment to all hospitals so that facilities are able to calculate the spending.

Alongside with this, the agency will keep an eye on implementing regulations of advancing, paying and treatment spending to ensure the set estimation.

Directors of hospitals disagreed with medical insurance regulations because they don't match with the reality.

Deputy director of the municipal Health Department Tang Chi Thuong said that the department has set up a special team to solve problems in medical insurance mission in infirmaries to provide timely guidance.

First of all, the team in coordination with the agency provide training courses relating to connection between hospitals with the aim to use test results in order to cut down the cost.

Denmark backs Vietnam in strengthening NCD prevention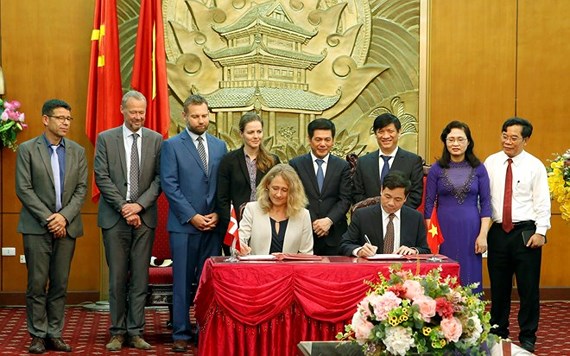 Vietnam and Denmark are working on new cooperation in the health sector, aiming to improve the prevention, early detection and management of non-communicable diseases (NCDs) in Vietnam.

NCDs kill 380,000 people in Vietnam a year, equivalent to 73 percent of all deaths annually with 40 percent dying before the age of 70, higher than the regional average of 17.1 percent, according to the World Health Organisation.

It is also estimated that about 12 million Vietnamese people have high blood pressure, while nearly three million people have diabetes, two million have chronic heart and lung problems and nearly 120,000 fresh cancer cases are reported annually.

Many of the risk factors for NCDs are due to unhealthy lifestyles including physical inactivity and alcohol and tobacco abuse.

"Denmark is ready to assist Vietnam in the prevention and control of NCDs," Minister of Health of Denmark Ellen Trane Nørby said while she met with Prime Minister of Vietnam Nguyen Xuan Phuc during her recent Hanoi visit. She noted that Denmark was very interested in NCDs prevention and control in cooperation with Vietnam.

At a Hanoi meeting discussing non-communicable disease prevention held on April 10, the minister said Vietnam and Denmark are both pursuing healthcare reforms to strengthen the primary healthcare system as one of the key components in fighting chronic diseases, such as cancer, diabetes and cardiovascular diseases.

"This is also an area of direct bilateral cooperation between the two ministries of health," she said. "The two ministries have worked together very well."

In September, 2016, the health ministries of Vietnam and Denmark inked a memorandum of understanding on cooperation in healthcare, providing a foundation for the launch of a cooperation project on NCDs prevention and management at primary level in 2016-2018 in northern Thai Binh province dealing with diabetes and hypertension.

Under the project, 30 commune health stations in four districts were selected and after an extensive evaluation, the training of the healthcare workers will begin in mid-April. The first set of materials have been crafted to provide a new approach to patient-centred prevention and care of diabetes and hypertension.

The goal of the pilot project in Thai Binh is to expand healthcare services at commune health stations to include more prevention of NCDs, earlier detection of NCDs and basic management of patients.

Besides diabetes and hypertension, the project is expected to expand to other disease groups.

Under the ministries' cooperation, during the next two years from 2018, national guidelines and tools for prevention, early detection and treatment of selected NCDs are expected to be developed.

Best practices and ideas will be gathered for the development of new guidelines, implementation manuals, communication materials and other tools for frontline healthcare workers to prevent, detect and treat NCDs.

Vietnamese doctors apply DSA for coronary artery treatment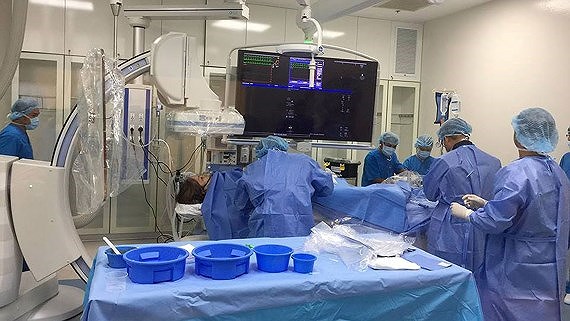 Surgeons of the City International Hospital have successfuly applied Digital Subtraction Angiography (DSA) for treating a patient with coronary artery, heart failure, chronic kidney, high blood pressure, diabetes, hepatitis C and tuberculosis.

A 58 year old patient hailing from the central coast city of Nha Trang was taken to the hospital when she was suffering breathing problem, and her body was swollen. She was diagnosed to have acute swollen lung, heart failure and coronary arteries.

The old woman was undergoing tests and intensive treatment. Doctors kept an eye on her to follow the development of the disease.

However, her condition did not abate but became worse. Accordingly, doctors from the heart ward, the recuperation convened a meeting to arrive at a decision for a stent thrombosis implantation because she had coronary artery.

After the surgery, the elderly woman recovered soon.

Yamashita Hong An becomes champion of sixth Dream Fulfilling contest
Wishing to become a special education researcher, twelfth grader Yamashita Hong An from the school for the gifted students became the champion of the sixth Dream Fulfilling contest held in the Ho Chi Minh City Youth Cultural House on April 14.

In the final round, Yamashita Hong An, tenth grader Dang Le Minh Anh from Quang Tri senior high school in the central province of Quang Tri, twelfth grader Dang Ngoc Duy Khang from Nguyen Thi Minh Khai Senior high school in HCMC, eleventh grader Nguyen Mai Thao Tram from Nguyen Binh Khiem high school for the gifted student in the central province of Quang Nam, tenth grader Nguyen Ngoc Tu of Dong Du high school in the highland province of Dak Lak had to take part in many parts of the contest.

For instance, in the Hieu ve Uoc Mo ( Understanding your dream ), contestants had to finish multiple choice tests comprising of ten question of general knowledge and information of professions of students' choices meanwhile in the Song Voi Uoc Mo ( Living with the Dream), students lived a part to deal with a hypothetical situation to show their ability in resolving the problem.

In the eloquence contest named Giu Lua Uoc Mo ( Keeping Dream) , five contestants talked about the profession value and answered the jury's questions.

Champion Yamashita Hong An captured a scholarship for a master course in Australia's Western Sydney university worth 75,000 Australian dollar, a course at Dac Nhan Tam - Dale Carnegie school and cash of VND10 million.

Dang Ngoc Duy Khanh and Nguyen Mai Thao captured the second prize including cash, four-week course scholarship in Australia's Wesstern Sydney university worth 7,500 Australian dollar and courses in Dac Nhan Tam- Dale Carnegie school.

Nguyen Ngoc Tu and Dang Le Minh Anh who won the third prize are eligible for four-week courses in Autralia's Wesstern Sydney university worth 7,500 Australian dollar and courses in Dac Nhan Tam school.

The contest was jointly organized by the Department of Education and Training, the Youth Communist Union, the Center for Supporting students in HCMC, the International Training institution of Economy Univerity and Tuoi Tre Newspaper with the support of Western Sydney university, Dac Nhan Tam -Dale Carnegie school.

Taking from October, 2017, the contest attracted over 200,000 high school students across the country. Director of the center for supporting students Quach Dat Hai said the contest not only find winners, how many beautiful dream, but also it aims at student' growth up in thinking and realizing their profession of choice; students themselves will build up their picture of future profession and parents are just companions.

In the first year, the contest was just for students in HCMC only. In the second year, the contest was open to the neighboring southern provinces of Dong Nai, Binh Duong and Long An.

The third contest was for students in southeast provinces and students started to work on online software multiple choice test. Now, the sixth contests was open for students nationwide.

HCMC General Sciences Library turns 40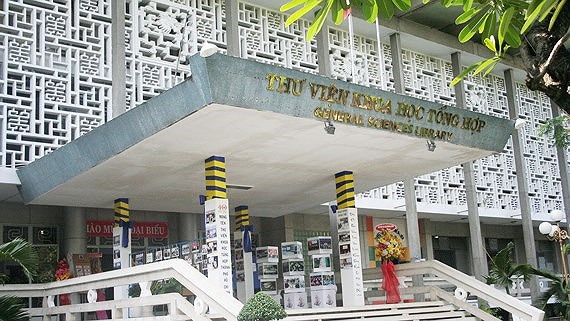 Ho Chi Minh City's General Sciences Library

A ceremony marking the 40th anniversary of the establishment of Ho Chi Minh City's General Sciences Library was held on April 12.

It is one of the libraries having the largest number of readers in the southern region over the past 40 years. It receives 1.4 million people and grants library cards for 34,000 readers every year.

The library has gained many achievements in establishing digital library model, publishing books for the blind, organizing painting and reading contests for children, conserving and restoring books.

On this occasion, many activities have been organized at the library, such as an exhibition featuring 300 photos of the history of establishment of the General Sciences Library of Ho Chi Minh City, kicking off the modernization project of information system of the General Sciences Library and 24 districts' libraries, starting the upgrading project of the Youth's reading room.

The origins of the General Sciences Library of Ho Chi Minh City may be traced back to the Documentation Library of the Government of Cochinchina (Bibliothèque de Documentation du Gouvernement de la Cochinchine Française), which was set up by Admiral-Governor Marie Gustave Hector Ohier in 1868.

It is one of Ho Chi Minh City's most iconic buildings and top tourist destinations in the city.

Vietnamese citizens warned not to travel to Syria
The Consular Department under the Ministry of Foreign Affairs has warned Vietnamese citizens not to travel to Syria or regions in its vicinity until stability is re-established in this Middle East nation.

The move aims to prevent possible dangers and risks.

In case of emergency, Vietnamese citizens are recommended to contact the Vietnamese Embassy in Iran (cum Syria) via its hotline 98.21.2411670 or their relatives in Vietnam can call the citizen protection hotline 84.981.84.84.84 for timely support.

The US, the UK and France launched a coordinated air strike on Syria at 4 am (local time or 2am GMT) on April 14, involving planes and ship-launched missiles, together with more than 100 projectiles in all, in response to an alleged chemical weapons attack.

Cao Lanh Bridge to be opened to traffic this month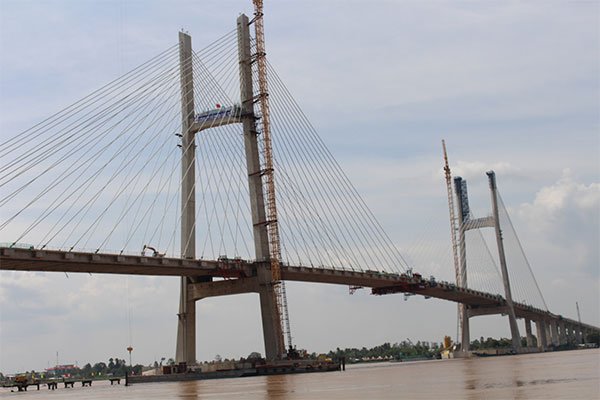 Cao Lanh Bridge, one of two major infrastructure projects underway in the Mekong Delta, will be opened to traffic later this month.

The bridge will be ready between April 25 and 27, said Phan Duy Lai, deputy general director of Cuu Long Corporation for Investment, Development and Project Management of Infrastructure, the project developer, at a meeting with Dong Thap Province on April 10.

The company has proposed the Ministry of Transport organize an inauguration ceremony for the bridge on April 27, he noted. However, no decision has been made.

This is because arrangements are being made for officials from the Vietnamese Ministry of Foreign Affairs and the Australian Embassy in Vietnam to attend the event. The Australian government has provided non-refundable aid for Vietnam to build the bridge, Lai said.

Cao Lanh Bridge over the Tien River, which links Cao Lanh City and Lap Vo District in Dong Thap Province, is over two kilometers long and 24.5 meters wide.

The bridge, which began construction in October 2013, costs more than VND3 trillion (US$131.6 million) sourced from Australia's grant, Asian Development Bank loans and Vietnam's reciprocal capital.

Cao Lanh is the second biggest bridge behind Vam Cong in the Mekong Delta.

The bridge, when in place, will make it easier and faster to transport goods and promote socio-economic growth in Dong Thap Province and the delta as a whole.

According to the meeting on April 10, Lo Te-Rach Soi Highway which connects Vam Cong and Cao Lanh bridges will also be up and running on the inauguration date. As such, they will facilitate road transportation between the Mekong Delta province of Kien Giang and HCMC.