The family of a woman who suddenly died from a stroke in Japan is still in shock at the news and lack money to bring her body home.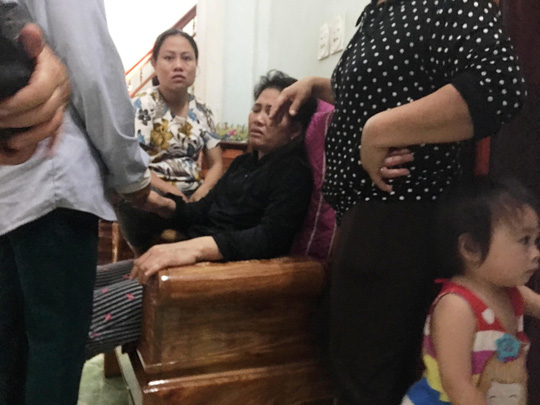 Hoa's family still in shock after her death
Duong Thi Hien had set up an altar for her daughter, Pham Thi Hoa. But five days after her death, the familystill don't know how to bring her body to Vietnam because of a lack of money.
Hoa was born in 1995 and was one of five siblings from Tu Loan Village, Quang Trach District. She worked hard to be able to go to Japan to study and work and improve her family's financial situation. She had only graduated and was accepted to a company in Tokyo in early April.
Hoa suffered a stroke and died on April 8. Her friends said she was exhausted from work stress.
"She just told me to buy fish and meat and don't worry about her," Hien said.
Pham Van Phuong, Hoa's father, borrowed tens of millions of VND to bring Hoa home but he was told that it was enough to buy plane tickets. The cost to return Hoa home may run up to some hundreds of millions of VND. In addition, his family is still bearing a debt of VND400m (USD17,500) to pay for Hoa's tuition and to build a new house.
The procedures to go to Japanare also complicated. Luckily Hoa's friends said a Japanese pagoda had agreed to preserve her body.
"I only want to bury her next to our ancestors," Phuong said.
Dam Van Tu, chairman of Quang Hung Commune, said they would call for help and provide suitable conditions to help Hoa's family.
Dtinews/Nguoi Lao Dong