A trade and culture exchange programme among ASEAN member states will take place in Ho Chi Minh City's September 23 Park from April 18-24.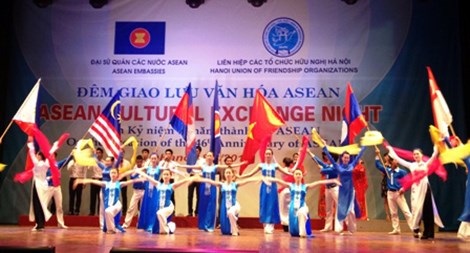 An ASEAN cultural exchange event (Source: cand.com.vn)
The event, hosted by the city's People's Committee, is to mark Vietnam's 43rd Reunification Day (April 30) and the 3rd founding anniversary of the ASEAN Economic Community.
It also aims to intensify friendship and cooperation between ASEAN countries and international partners and boost Vietnam's trade, investment, tourism and cultural ties with other nations, especially those from ASEAN.
The programme will include a fair with over 110 trade pavilions and over 40 cuisine pavilions.
Art, martial arts and sport performances are also expected to take place during the event, together with the screening of clips promoting tourism of participating countries and outstanding products of enterprises.
Visitors are offered a chance to read books, play folk games and watch Central Highlands gong performances.-VNA