The central province of Quang Ngai on Tuesday announced construction of a commemorative park to remember the hundreds of civilians in Son My Village who were killed in an American War massacre 50 years ago.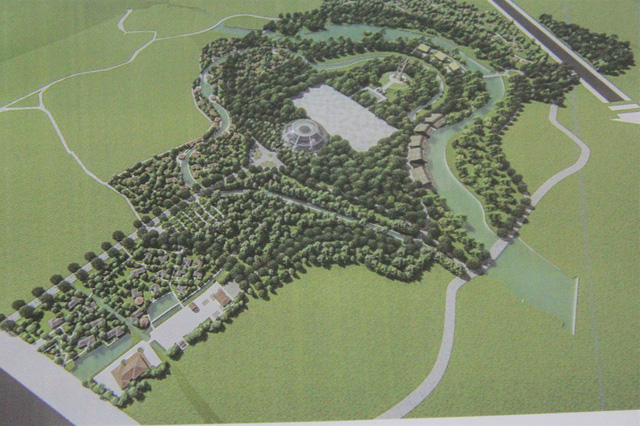 Proposed layout of the My Lai Peace Park
Speaking at a press conference to announce the project on March 6, Quang Ngai Provincial vice chairman, Dang Ngoc Dung, said the My Lai Peace Park will cover 41 hectares in Tinh Khe Commune where 504 civilians mostly women and children were massacred by the US troops on the morning of March 16, 1968. 
"The park will be a place for young people who want to learn about the country's history and losses during wartime," Dung told the conference.
"It will serve as an icon for Quang Ngai and for Vietnam in general, he added. "My Lai Peace Park will also be a global destination for peace seekers and anti-war activists."
The project is estimated to cost VND348 billion (USD15.33 million), and will be paid for by the My Lai Peace Foundation which was established in 2016 and funded the by sponsors in and outside Vietnam.
The official said that construction is expected to take three to five years.
"Some 150 households will be affected by the construction in which 20 households will be relocated," he said.
Dtinews