Nine Vinaconex officials have been on a 10-day trial starting by Hanoi People's Court from March 5 following the Da River water pipeline's 18 major water leaks caused by low-quality construction.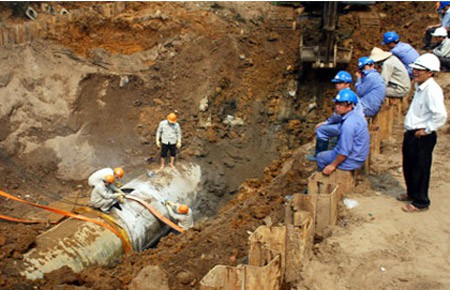 Da River pipeline broke for 18 times
They were all charged with breaching construction regulations causing serious consequences.
The Da River Water Pipeline Project is a build-own-operate project invested by Vinaconex and was built from 2004 to 2009. 
However, from 2012 to 2016, the pipeline broke for 18 times. 
Repair work cost more than VND16.6bn (USD731,000). About 177,000 households, many hospitals and other public services in Hanoi were affected by water shortages for 386 hours.
The inspection results in 2015 showed that various violations had been committed in the pipeline manufacturing, construction management and supervision. 
The pipes were low quality in some sections, and the management board failed to test the pipeline quality before installation, noticing the violations during the construction or the repair work after breakdowns.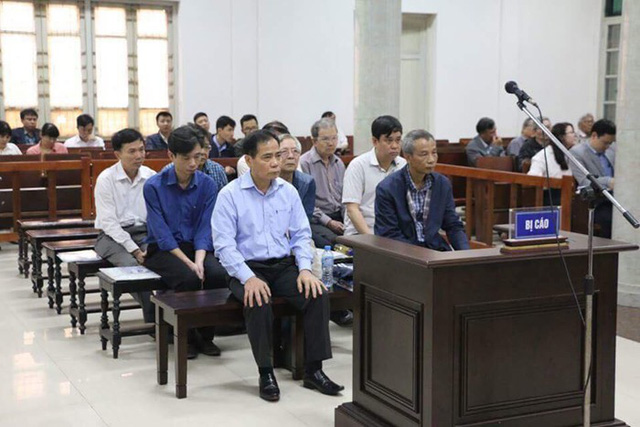 Defendants in court on March 5
The Supreme People's Procuratorate said former director of the management board of the Da River water supply construction and investment project Hoang The Trung, former deputy director Nguyen Van Khai, former supply division head Truong Tran Hien along with Tran Cao Bang, former director of the Vinaconex Glass Fibre Reinforced Polyester Pipe Company, and deputy director Vu Thanh Hai had signed 73 minutes of acceptance and gave approval to over 5,000 pipe sections for the project.
Do Dinh Tri, former head of the consultant and monitoring team of the Vietnam Water, Sanitation and Environment Company, was responsible for monitoring the construction and gave approval to the quality of the pipes as well as the work as in accordance with the original plan.
Nguyen Bien Hung, Hoang Quoc Thong and Bui Minh Quan, former employees at Vietnam Water, Sanitation and Environment Company were also on the trial.
Dtinews