VietNamNet Bridge – An illegal gold mine tunnel was found on Sunday by the Central Highland province of Kon Tum Department of Natural Resources and Environment and the provincial environmental police.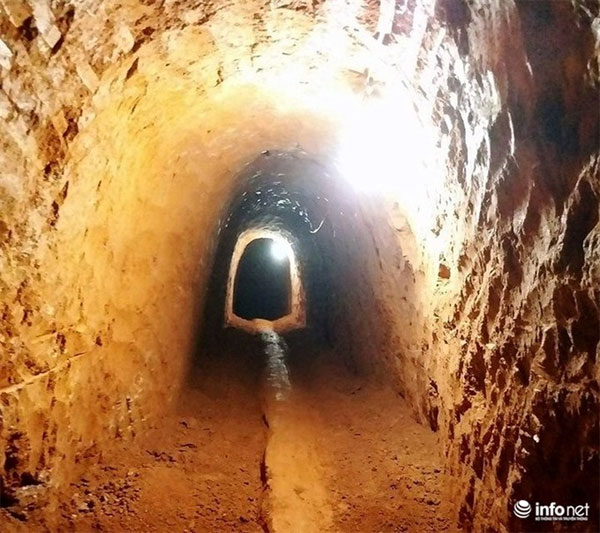 A hundred metre-long tunnel is dug deeply into the mountain. – Photo infonet.vn
The tunnel, 1.5m in width and 1.1m in height, was carefully covered up and located in Nguyen Van Ly's passion fruit farm in Dak Kan Commune, Ngoc Hoi District.
Upon inspection, law enforcement forces arrested five miners from Dak To and Dak Glei districts. All of the miners said they had been hired to work at the gold mine tunnel for 25 days.
The forces also seized several machines, tools and nearly 10 tonnes of gold ore. Van Ly confessed that two men called Nghien and An from Plei Kan Town, Ngoc Hoi District had been asked to mine gold in his farm.
"As they promised to share the profit with me, I agreed to create a mining operation," he said.
According to e-newspaper infonet.vn, the mining area was protected by four layers of doors and guard dogs.
In 2013, competent authorities of Kon Tum Province fined Van Ly for operating the illegal gold mine in his farm.
The case is being processed by the provincial environmental police.
Source: VNS