The 6,000th child with heart diseases has just received free surgery under a programme funded by VinaCapital Foundation, said CEO of the foundation Robin King Austin on January 16.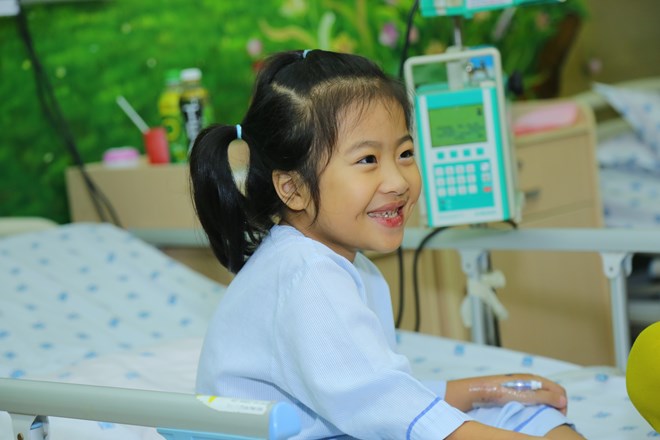 The heart surgery programme has benefited 6,000 disadvantaged children over the past 11 years 
The child is Truong Thi My Yen, 5, from the Mekong Delta province of Kien Giang. 
Truong Minh Tri, Yen's father said her daughter was born with heart disease, however, his family couldn't afford surgery, and therefore signed up for assistance of the Heart Beat Vietnam Programme.
With the assistance of the programme, Yen received two operations, worth a total of 240 million VND (10,600 USD). Now, she has a healthy heart and can join with her friends at school.
Over the past 11 years, the programme has benefited 6,000 disadvantaged children, Robin King Austin said, attributing the achievement to continuous efforts and donation of the foundation's partners across 63 localities of Vietnam.
They have helped save 6,000 lives while releasing the same number of families from the burden of diseases and finance, she added. 
According to Dao Thi Bieu, Vice President of the Vinh Long province's Association for the Support of Disabled and Orphans, the programme has funded over 500 heart operations for local poor children since 2007.
Bieu expressed her hope that the programme will continue and benefit more disadvantaged kids.
The foundation has also mobilised doctors to remote areas to screen children with cardiovascular diseases.
So far, 80,000 children in 44 localities across the nation have received the screening services. Over 8,000 were detected with the diseases.-VNA