VietNamNet Bridge – The Ministry of Transport has issued a decision calling for public-private partnership (PPP) investment totaling nearly VND104.1 trillion (US$4.58 billion) in eight sections of the North-South Expressway in 2017-2020.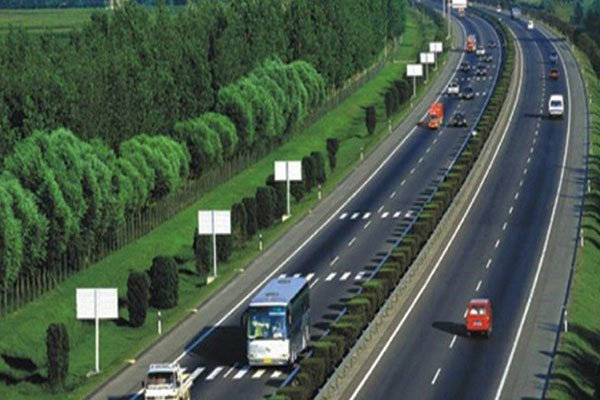 An artist's impression of a section of the Phan Thiet-Dau Giay expressway, which will be an important component of the North-South Expressway - Photo: TL
The investment will include some VND40.4 trillion from the State budget, according to Decision 3535 signed by Minister of Transport Nguyen Van The.
Eight sections of the expressway comprise four in the north namely Mai Son - Highway 45, Highway 45 - Nghi Son, Nghi Son - Dien Chau, and Dien Chau - Bai Vot, and four in the south namely Nha Trang - Cam Lam, Cam Lam - Vinh Hao, Vinh Hao - Phan Thiet and Phan Thiet - Dong Nai. All these sections will be implemented under the build-operate-transfer (BOT) format.
The 98-kilometer Phan Thiet – Dong Nai section will need the most investment, nearly VND19.6 trillion, and the Nha Trang – Cam Lam section with a length of 29 kilometers may require the least amount, over VND5.1 trillion.
The Ministry of Transport is conducting feasibility studies for the eight sections whose construction is expected for completion in 2021.
According to the ministry, the eight sections are aimed at meeting transport demand. The expressway, when in place, will help connect three key economic regions, thus bolstering the country's socio-economic development.
Last month, the National Assembly passed a plan to develop the North-South Expressway to the east of the country.
Accordingly, 654 kilometers of the road will be built between 2017 and 2020. The total cost of the project is estimated at over VND118.7 trillion including VND55 trillion in State capital from the mid-term investment fund for major projects and the remaining VND63.7 trillion from the private sector.
The National Assembly asked relevant agencies to prepare plans for recovering investment capital for those components financed by public capital, and have mechanisms to supervise and use investment capital efficiently. As for project components under the PPP format, such agencies were required to overcome drawbacks of the investment mode.
Site clearance will be done to make room for a six-lane road, except for the Vung Ang (Ha Tinh)-Tuy Loan (Danang) section which will have four lanes and some sections leading to economic centers which will have eight lanes.
Le Anh
Source: SGT