VietNamNet Bridge – Ngo Truong Thi, Director General-Chief of the National Office for Poverty Reduction under the Ministry of Labour, Invalids and Social Affairs, speaks to Dai Doan Ket (Great Unity) newspaper on the importance of sustainable poverty alleviation.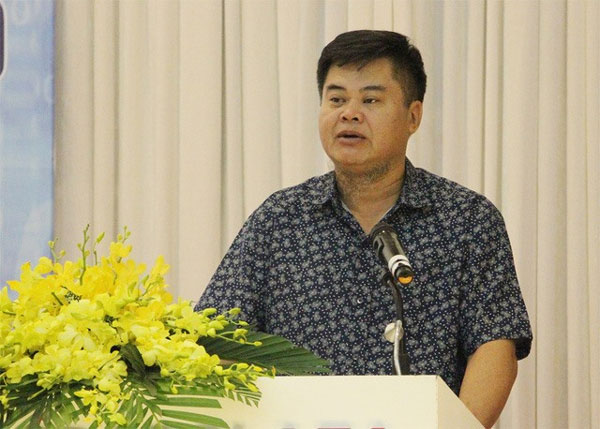 Ngo Truong Thi
How do climate change and natural disasters impact the national programme of poverty alleviation?
Natural disasters are a permanent threat to our country. Two thirds of the country's topography is hills and mountains with a long coast. In addition, Vietnam has a hot and humid climate, greatly influenced by seasonal monsoons. Generally speaking all these factors aid the country's economic development.  However, they also present many challenges to national development including natural disasters, floods, flash floods, storms, droughts and saline intrusion.
On average, one out of every three people who escape poverty falls back into the poverty trap. Severe natural disasters are part of why this happens. It is obvious that natural calamity and climate change are two factors to blame for unstable poverty alleviation in many regions.
For example, the two central provinces of Ha Tinh and Nghe An are frequently hit by storms – a hurdle for local people in their efforts to escape poverty. I'm confident that if the weather is on the side of people in Ha Tinh, Nghe An and others, our poverty rate will drop very quickly. It is the naked truth that after being hit by a storm local people are brought back to square one in their efforts to escape poverty.
As a commander in the national poverty alleviation programme, do you have any proposals to make the programme sustainable in the context of climate change?
The national poverty alleviation programme has adopted many policies to help the poor to gain sustainable achievements in their efforts to become better off. For example, we launched a programme to help the poor to build houses adaptable to climate change, including storms in the Central Region or in the Mekong Delta region and elsewhere.
In the past, we provided each poor household some million Vietnamese dong to build their house. Now in the context of climate change, our support must be revised to make their houses able to stand in stronger winds. For many northern mountainous provinces, landslides have become more frequent, so we have advised people to move to a safer place.
In the long run, we'll advise people to change their old habits of their seasonal crops. For example, the Central Region is often hit by storms, so we have advised residents there not to plant rubber trees, as they can only be harvested after seven years. So if the crop is hit by a storm, all the trees will topple and farmers will return to square one.
Or for the case of people living in the Mekong Delta which is often hit by natural disasters, farmers there should carefully consider which crop to grow.
Can you elaborate on the poverty alleviation measures in the context of climate change?
At present, the Office of the Poverty Alleviation Programme has adopted some models to help the poor to escape poverty in accordance to their capacity. In the programme we have applied the bottom up approach and considered the poor as the centre. In other words, we use several models and it is up to the people to select which model they think is most suitable for them.
Some have suggested that we need more macro measures and climate change should be integrated into the national programme of poverty alleviation. What do you think?
I'm sorry but I don't support their suggestions. If I agree with their proposal that means our current policies are not appropriate.
During policy implementation if we find some parts of policies are not suitable, we amend them to make them suitable. We all agree it will take time for policies to come to life. During the implementation of a policy, each locality should find their ways to make the policy work for them. Even when a law comes into effect, it also has to work in the context of which related laws are being implemented. This is a lesson in real life. 
VNS