VietNamNet Bridge – Since 2012, over 12,000 households in the northern mountain province of Son La have been plagued by water pollution.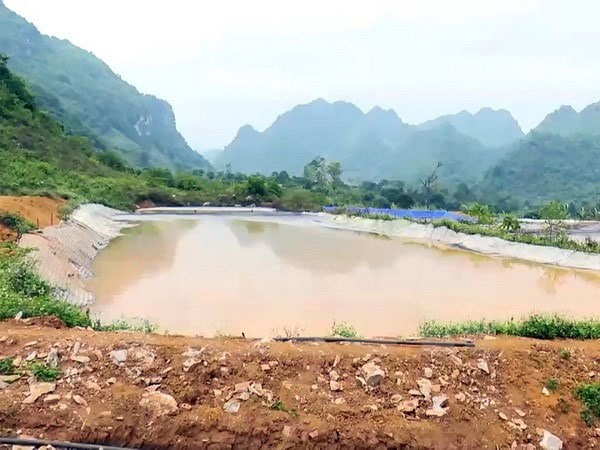 A waste water reservoir of a coffee processing establishment in Son La City. Pollution from establishments has affected thousands of families in the city. 
The pollution only gets worse during the coffee harvest season as waste water is discharged from establishments and households in the city involved in processing coffee.
The province is yet to find an effective solution to deal with the problem, Vietnam News Agency reported.
According to Quang Van Long, vice chairman of the People's Committee of Chieng Co Commune, the city has two enterprises processing coffee and other households involved in the business and located in the city's Chieng Co, Chieng Den, Chieng An communes and Bon Phang, Muoi Noi communes of Thuan Chau District.  
The volume of coffee for production reaches tens of tonnes a day, while most of the establishments do not comply with regulations on environmental protection, Long said.
Their waste water treatment and storage systems do not meet technical requirements, affecting the ground water directly. But these businesses operate both day and night, making it difficult to control them, he said.
People also use the coffee shells as fertiliser for crops, and when it rains, the shells drift into the rivers and streams and flow directly to Tat Tong Cave, the main source of water in the city, Long said.
From the beginning of this month, people in Son La City have been going hunting for clean water for daily use because the clean water supply system has been cut, according to a representative of the Son La Water Supply Joint Stock Company.
People are seen across the city queuing up at areas selling clean water or buying it from others in the area.
Nguyen Van Dien, a local resident, said that from 4am, people rush to underground water areas to collect water. At peak hours, there are hundreds of people lining up for water, he said.
Bui Van Dinh, the director of the water company, said the water plant is not operational yet, because they are trying to treat the pollution.
The company has implemented temporary solutions to supply water to local residents from unpolluted water sources, as it is a problem affecting thousands of households in the city, Dinh said.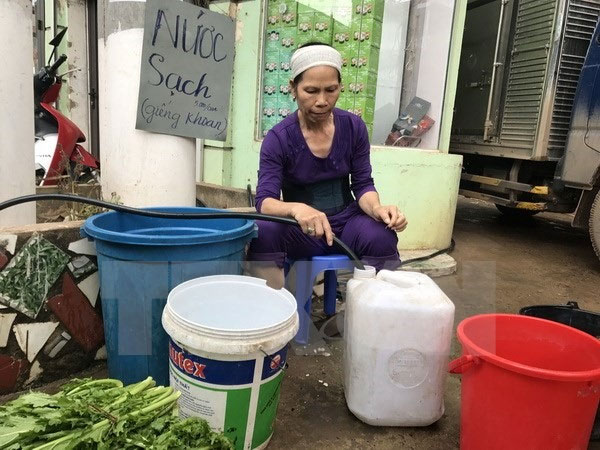 Buckets, pots and canisters are seen at a place selling clean water in Sơn La City. – VNA/VNS Photos: Huu Quyet
Head of the city's Natural Resources and Environment Department's Environmental Protection Division, Nguyen Quang Thien, said they require coffee processing establishments to deal with the waste water storage system and to remove all waste water pipelines that discharge waste water directly into the rivers. The inspection of violations has also been increased, he said.
The Preventive Medicine Centre and Water Supply Company are also required to take water for testing twice a day to ensure clean water supply for the people.
Regarding a long-term solution, Bui Duc Hai, vice chairman of the Provincial People's Committee, said the province is trying to complete the construction of Nam La water supply plant with a maximum capacity of 18,000cu.m per day to supply clean water to the city and is introducing measures to protect water sources from pollution. 
VNS