Hoi An lanterns with the logos of APEC Vietnam 2017 and central Quang Nam province will be presented as special gifts for delegates attending the ongoing APEC Finance Ministers Meeting October 19-21 in the ancient town of Hoi An.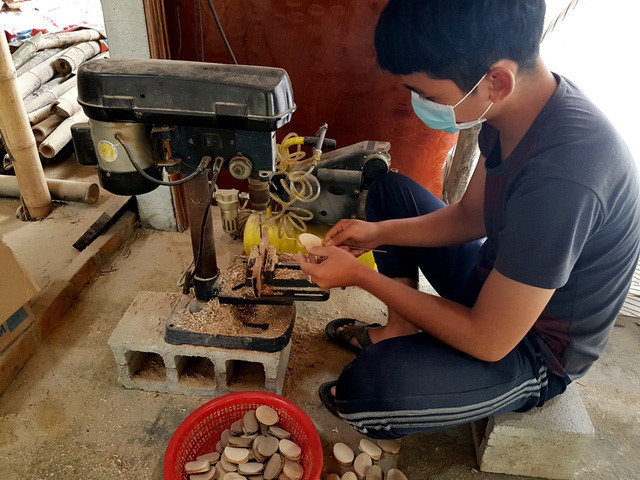 Quang Nam province has prepared 500 gifts for delegates of he APEC Finance Ministers Meeting including a set of Hoi An lanterns printed logos of APEC Vietnam 2017 and Quang Nam province. Pictured is the lantern making establishment owned by Ms Nguyen Duong Thi Hien in Cam Thanh commune, Hoi An.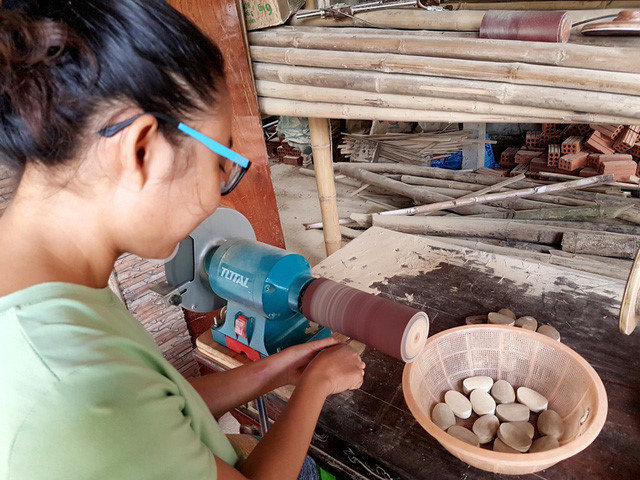 It is a small production line of handicraft products. 
    Ms Hien says she is very surprised as her shop has been selected to make the gifts for APEC delegates. The establishment started making hand-made lanterns in early October this year.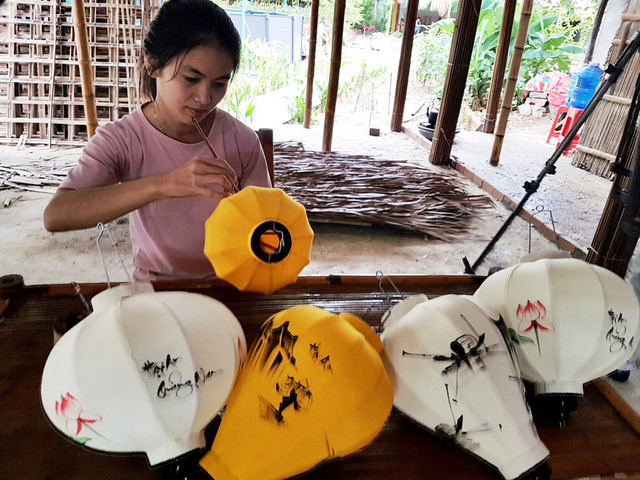 Each lantern has 3 motifs including a lotus, the ancient town of Hoi An, and a Vietnamese girl in Ao Dai (traditional long dress) costume. All motifs are hand painted in acrylic. Even with the large order of 2,400 lanterns from Quang Nam. Ms Hien plans to produce all the lanterns for APEC organizers on schedule.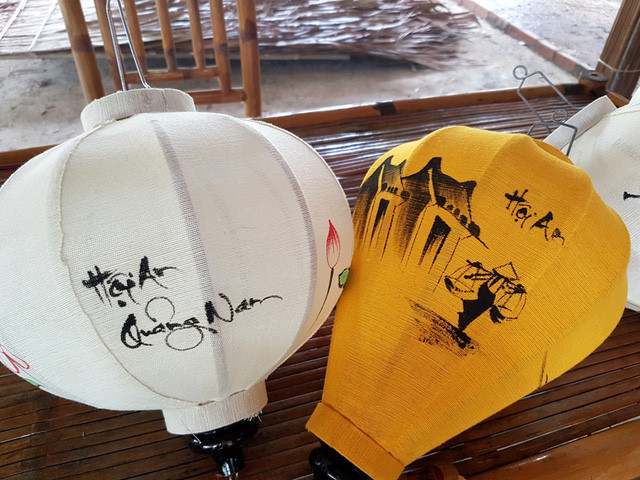 Ms Hien says more artisans are asked to finalize the order as quickly as they can because it is time consuming work. Nguyen The Hung, Hoi An City's People's Committee Vice Chairman says the selection of the Hoi An lantern as a gift for APEC delegates is a great honour for the city, elevating the unique image of local products to the international guests.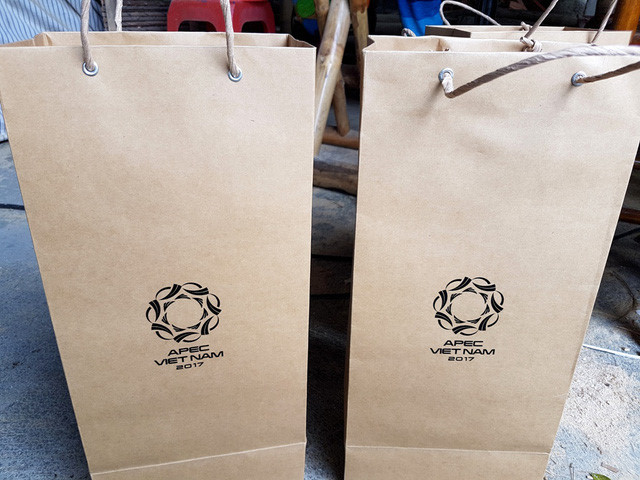 Each lantern is placed in a nice gift box and paper bag printed with the logo of APEC Vietnam 2017 and Quang Nam province.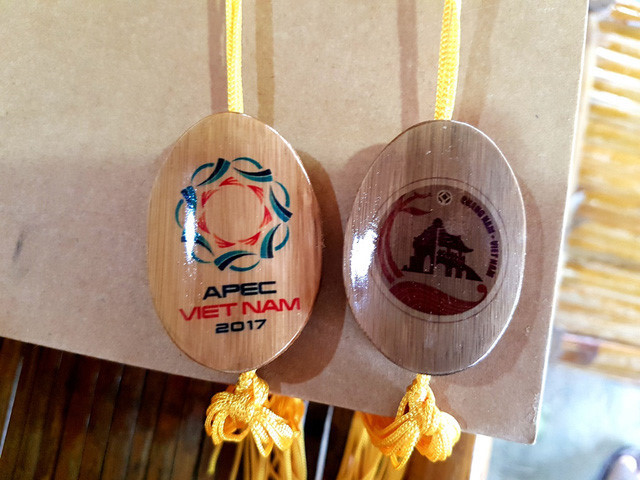 Dantri/VOV