VietNamNet Bridge – Dr. Chung A, member of a consulting group for Chairman of the National Committee for AIDS, Drugs and Prostitution Prevention and Control discusses with the Suc Khoe & Doi Song (Health & Life) newspaper on prostitution.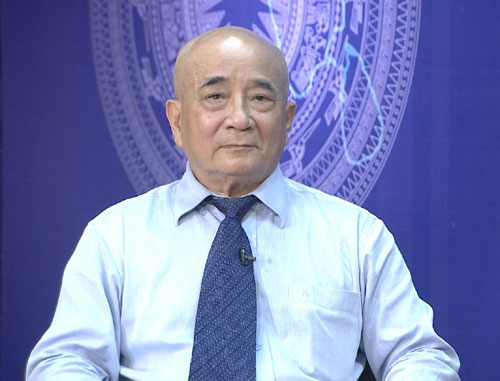 Dr. Chung A. — Photo tiengchuong
A proposal to set up 'red-light areas' in Viet Nam's special economic zones has received great public attention and sparked fierce debates. What is your opinion on the issue?
Certainly, special economic zones will receive more preferential treatment than other regions. However, under any circumstances, these regions must still abide by Viet Nam's constitution and law.
As long as prostitution is still regarded a 'social evil' under the current constitution and law, it would be unreasonable that in certain areas prostitution is allowed by the State while in other areas it is outlawed.
Attracting investment and economic development should not come at the cost of breaking the law. So, adjusting the law regarding this matter should come first.
Attitudes across the world towards sex have relaxed and some say our society should also be open, as we increasingly integrate with the world. What do you think?
I agree that many social changes are and will be taking place under the integration process. But as far as I know, 60 – 70 per cent of nations and territories in the world still outlaw prostitution. It is also a controversial issue in many countries. It is hard to apply a common rule for everywhere. For example, Germany and the Netherlands, developed countries with strict laws, regard sex worker as a profession. The UK and Sweden have sent officials to these countries to learn how they manage it, but were unable to apply the model to their nations. This is because it is a very complicated issue that involves law and social management.
Sexual desires are as natural as needs for food or water. Meanwhile not everyone is lucky enough to have a partner to fulfill their desires. How should this problem be solved?
Yes, sexual desires are very natural. And the fact that many people rely on sex workers or sex toys to meet their needs is far better than committing sexual crimes like rape or sexual harassment. To find a solution for the problem is very difficult, though.
First, lawmakers should change their mindset on prostitution. It should be seen as an inevitable matter of life and cannot be totally forbidden. As a result, it should be managed to minimise its adverse impacts.
We should also have a more sympathetic and tolerant view towards sex workers and sex buyers. For better management, we should only allow businesses that are likely to involve prostitution to operate in areas far from residential or school areas. At the areas that such businesses are allowed, security forces must keep an eye on issues such as human trafficking and sexual violence while health care services and free condoms should be provided to people that are involved in these activities.
In areas that prostitution is not licensed, if prostitution happens, local leaders and police must be held responsible. This would help reduce illegal protection for prostitution that is common in many areas. Also, by doing this, we don't need to officially legalise prostitution, but still can tighten control over it. This 'one eye shut, one eye open' kind of management can help harmonise law and human demands.
But there is fear that doing this means prostitution is partly accepted, which could harm the country's traditional cultural and moral values as well as happiness of families. What do you think?
We have to admit that even if we don't accept prostitution, it still exists. In fact it has become rampant in our society. So we need to look at the issue in a straightforward way. Better management would help reduce crimes and disease. In this case, I think the gains outweigh the losses. 
VNS