The People's Committee of the Mekong Delta province of Vinh Long on Monday declared state of natural disasters level 1 (the lowest level) due to land erosion.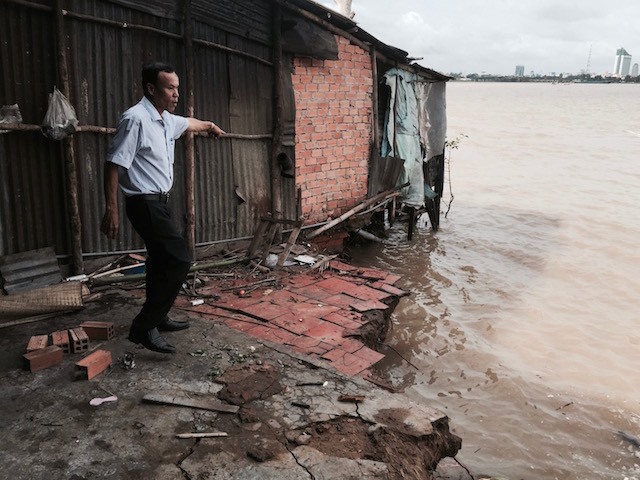 Landslide on the Hau river bank has caused houses to collapse. 
Earlier, on the night of August 22 and early morning of August 23, as many as 34 households along the riverbank of Vinh River in Thanh Phuoc Ward, Binh Minh Town, were affected by land erosion. The erosion encroached upon nearly 20m of the mainland and covered a length of some 200m.
Three of the houses totally collapsed, while the others suffered some 30-70 per cent damage.
Many residents and their belongings were washed away with the water. Fortunately, they were rescued and no injuries were reported.
Tran Hoang Tuu, vice chairman of the provincial People's Committee, said the committee has asked the local Department of Agriculture and Rural Development and relevant agencies to deal with the incident to ensure safety and stabilise lives of those affected.
According to the initial investigation, land erosion was caused by the water current and huge waves, causing fissures to develop on the bank.
According to the provincial People's Committee, total damage caused by natural disasters in the province since the beginning of this year is VNĐ16.3 billion (US$708,700), so far. 
VNS