The first half of 2017 has passed, and while no investor has announced plans to buyout a domestic cement company, signs of an impending takeover have not decreased.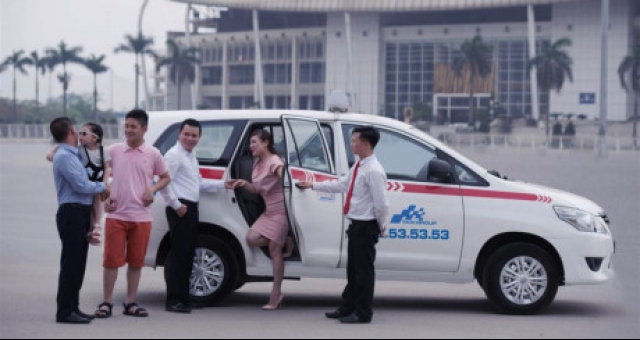 Recently, M&A development in the construction materials sector has been one-sided as foreign companies take over domestic counterparts.
In March 2017, SCG Cement and Building Materials Company Ltd., a member of SCG Group (Thailand), announced the completion of a 100-per cent buyout of Vietnam Construction Materials JSC (VCM).
The enterprise value of this deal is $400 million, including net debt and efficiency improvement costs for acquired assets.
The announcement to buy 100 per cent of VCM's shares so early in 2017 shows that SCG had set its sight on VCM quite a while ago, proving once again that cement is still an attractive business for Thai businesses.
VCM has a production capacity of 3.1 million tonnes per year. After this deal, the total cement manufacturing capacity of SCG Group in ASEAN countries (excluding the 23 million tonnes produced in Thailand) increased to 10.5 million tonnes.
With this, it is clear to see that Thai businesses are proving their dominance in the Vietnamese construction materials market through M&A deals.
Before announcing the VCM buyout, SCG representatives affirmed at a number of events that they would continue to keep an eye on the Vietnamese cement market and wait for the right time to increase cooperation with local cement companies.
Previously, Siam City Cement Company (SCCC) successfully acquired 65 per cent of Holcim Vietnam's shares from LafergeHolcim Corporation.
The total asset value of Holcim Vietnam was expected to be $890 million, and SCCC had to spend approximately $580 million for the 65 per cent.
Earlier this year, after completing the M&A deal, SCCC renamed Holcim Vietnam as Siam City Cement Vietnam Company Ltd., with the brand name INSEE.
On July 17, 2017, Nguyen Cong Minh Bao, director of Sustainable Development at INSEE, said that the company was increasing promotion activities for the INSEE brand, and starting from September 2017, the company will stop running the old and new brands in parallel and proceed with the INSEE brand only.
SCCC also expressed interests in pouring even more capital into the Vietnamese cement market. Particularly, on July 3, at a meeting with the Ho Chi Minh City People's Committee, the SCCC Board of Directors said that in the next 12-24 months it will invest more than $30-50 million to increase the production capacity of their cement plants in Kien Giang, Ba Ria-Vung Tau, Ho Chi Minh City, and Dong Nai.
Bao said that aside from maintaining business operations, SCCC will continue to keep an eye on businesses looking to divest, but the decision to acquire will depend on the particular circumstances.
Vulnerability to foreign businesses
Five years ago, an M&A boom in the cement sector saw the rise of domestic cement companies, such as Vissai Group (acquired Dong Banh Cement, Oil and Gas 12-9 Cement, and Do Luong Cement), Bim Son Cement (acquired Dai Viet crushing plant through acquiring 76 per cent of the shares of Central Cement JSC), Xuan Thanh Group (acquired Minh Tam Cement, Hoang Long Cement, and Sai Son Cement).
However, in recent years, foreign businesses have already taken almost all high-capacity cement projects in Vietnam, leading to a slowdown in M&A activities.
Hoang Minh Truong, chairman of Vissai Cement Group, said that current domestic cement production outpaces demand by millions of tonnes, exporting is difficult (due to a 5-per cent export tax), and profits have been falling due to a marked drop in prices.
All these factors combined will weaken domestic companies and create even more opportunities for foreign companies to take over. The capital flows of foreign businesses are expected to be subtle in the near future, targeting weakened domestic companies with declining business results.
"When a business is struggling, it is very easy for an investor to swoop in and take over, since it is the "golden time" for a buyer as transfer price is at its best," Truong explained.
Le Van Toi, cement industry expert, said: "With current market developments, it is easy to see that the speed of ownership transfer in the cement industry will depend on the speed at which large companies overrun the market. In order to avoid bankruptcy, small businesses' only option is to "submit" to a foreign company—such are the market rules."
Toi predicted that with a well-thought out strategy and enormous financial capacity, before long, SCG and SCCC will continue to display their superiority in the construction materials sector by means of further M&As.
Notable M&A deals in the cement sector
SCG Group (Thailand) acquired Buu Long Cement factory, Dong Nai
SCG acquired 100 per cent shares of VCM, worth approximately $156 million, to own Song Gianh Cement (Quang Tri), Van Hoa Cement, and their grinding plants.
Siam City Cement (Thailand) acquired 65 per cent shares of Holcim Cement for $580 million
(Source: The Ministry of Construction)
VIR