Fire-fighters in Hanoi's Soc Son District are investigating the cause of the huge fire in Noi Bai Industrial Zone, which was put out at 3am on Thursday.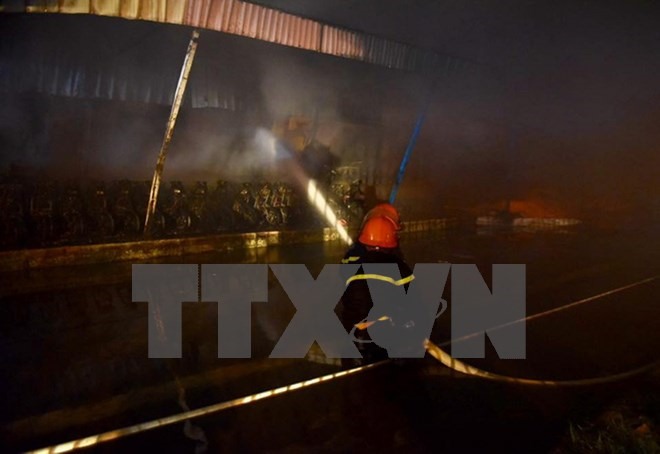 As per initial information, the fire began in Viet Nam United Motor Co. Ltd. close to midnight on Wednesday. It started in the warehouse where spare parts and electric bikes were stored and was inflammable, the police said.
Hundreds of fire-fighters - firemen from the neighbouring districts of Dong Anh, Bac Thang Long and Cau Giay were also called - and dozens of fire engines had to be deployed to put out the raging blaze, whose smoke rose up hundreds of metres, the police said.
No one was killed or injured but the company suffered huge damages to its property. Further investigations are on, according to the police. 
VNS