VietNamNet Bridge – While some foreigners left Vietnam for romantic beaches in Thailand or Bali during the lunar New Year holiday, many stayed in the country to welcome the traditional Tet.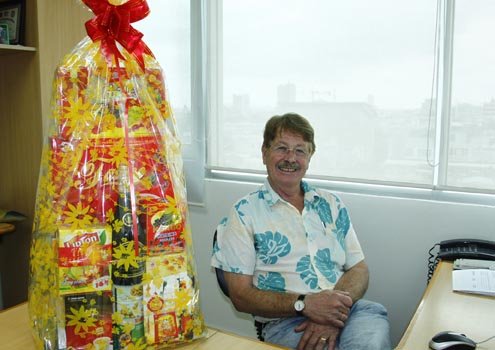 Mark Conroy, representative of East Meet West in Da Nang.
Mark Conroy, 65, representative of East Meet West in the central city of Da Nang, said that he has celebrated 18 Vietnamese Tet with his family. He often spent his entire time with his family.
He said the most interesting thing of Vietnamese Tet, is that Tet is the time for family union and for friends to visit each other. Conroy said he often helped his wife make banh chung (square glutinous rice cake) and decorate their home.
Conroy could not forget his first Tet in Vietnam with his wife's family. At that time, he did not know all about Vietnamese custom so he was very surprised of "mung tuoi" (money-giving) custom. He said that custom is very interesting.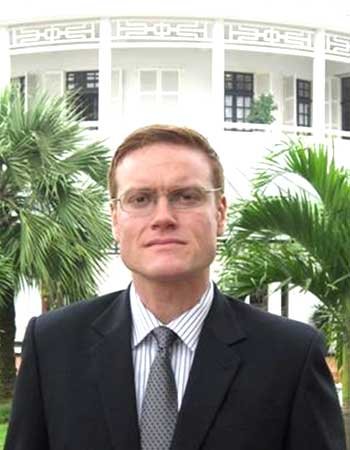 Anthony Gill, General Director of La Residence Hue Hotel.
Vietnamese Tet is also very enjoyable for Kathlee, 60, and her husband, the American owner of Bread of Life restaurant in Da Nang city. Kathlee said she and her husband were very surprised to see Vietnamese people to go shopping tens of days before Tet and they grouped up and visited each others for many days.
Kathlee's husband, Bod, 63, was very interested in going to Tet flower markets, play folk games and especially being invited to Tet parties by locals. The couple also prepared banh chung, ginger jam and some Vietnamese food to welcome their friends.
Fourteen years ago, after several tours to Vietnam, the couple decided to settle in this country. They opened a restaurant for foreign tourists in Da Nang. It is very special that the restaurant staffs are all hearing-impaired children.
Richard KH Chua, Singaporean Manager of Bao Son Group, who has been living in Vietnam for over ten years, said that Tet is also an important holiday for Singapore. This is a chance for people to visit their elderly relatives.
Richard's wife is a Hanoian woman so in the first day of the year, he and his wife visited his parent-in-law and his wife's elder sister. They visited their friends the days later.
Anthony Gill, General Director of La Residence Hue Hotel, said: "We are very busy during Tet. Though the weather is sometimes gloomy, January and February are still the good time for tourism. Some visitors of ours know clearly about custom and tradition of Vietnamese Tet, but some of them question why all shops close during Tet," Gill said.
This was Gill's fifth Tet in Vietnam. He said he liked the warm atmosphere of Tet. He also liked the "mung tuoi" custom. He still remembered his first Tet when he and his wife joined a dinner with Vietnamese singer Ho Ngoc Ha.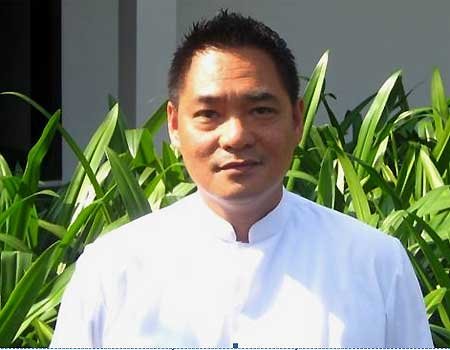 Albert Lafuente, Business and Marketing Manager of The Nam Hai Resort.
Albert Lafuente, Business and Marketing Manager of The Nam Hai Resort, said he liked the similarity between Vietnamese Tet, the Christmas and New Year holiday in the Philippines, where he was born. In both countries, this is the time for family union, for visiting friends, for presenting gifts to each others and to make special cuisines.
They like the Tet atmosphere and family union but they do not like the "party way" and the increase of prices during Tet in Vietnam.
Jim Sullivan, Managing director of Mandarin Media Jim, said that he had to pretend to have hepatitis A to refuse drink.
Keith Thibeth, whose wife is a Hue woman, said that Tet is being commercialized. Traders take advantage of this time to raise prices of goods.
VNE