Unseasonable rain earlier this year has damaged 40,300ha of crops in the southern province of Dong Nai, according to its Department of Agriculture and Development.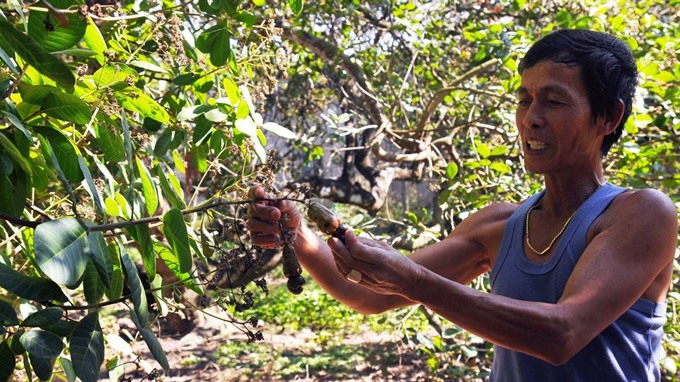 Vu Minh Duc, a Dong Nai Province farmer, has lost 60-70 per cent of the cashew he had grown on his one hectare of land due to unseasonable rains earlier this year.
Around 16,000-20,000ha of cashew trees, or nearly 50 per cent of the province's total, have not borne fruits because of the rains which caused fungal diseases and bugs to attack them.
Flowers and immature fruits were destroyed in 4,610-6,910ha of mango trees, or 40-60 per cent of the province's total.
Yields of both crops are down 70 per cent.
Dinh Quan and Tan Phu districts are the most affected due to their large mango and cashew growing areas.
The rains have cost the province around VNĐ1.4 trillion (US$61.8 million) worth of losses.
At a recent meeting the department recommended financial support for farmers hurt by abnormal weather.
If accepted by the provincial government, farmers who have lost 30-70 per cent of their crops could get VNĐ2 million per hectare.
If the losses are higher they will get double that. 
VNS