A fire broke out on Thursday after a fuel tanker carrying a huge quantity of gasoline overturned in Central Highlands Kon Tum Province, killing one person and leaving another seriously injured.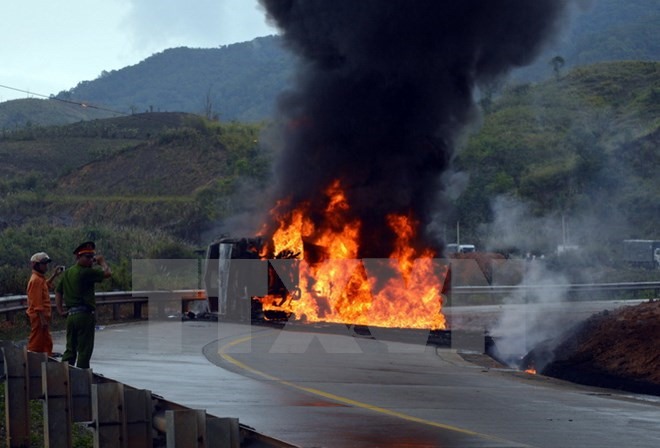 The scene of the accident in Central Highlands Kon Tum Province. 
At 3pm on Thursday, the fuel tanker, belonging to Da Nang-based Ngoc Khanh Petrolium Company, overturned and caught fire while travelling in Đăk Glei District's Đăk Man Commune. 
Nguyen Dac Phuoc, the truck assistant, was seriously injured and died on way to the province's general hospital. Driver Nguyen Van Tu suffered multiple injuries and was being treated at the hospital.
Following the accident, gasoline spilled out and caused fires around. A fire fighting truck was mobilised to extinguish the blaze.
The tanker blocked traffic for nearly three hours. The cause of the accident is under investigation. 
VNS