VietNamNet Bridge – The central city of Da Nang plans to limit the number of personal cars and motorcycles in an effort to ease traffic congestion.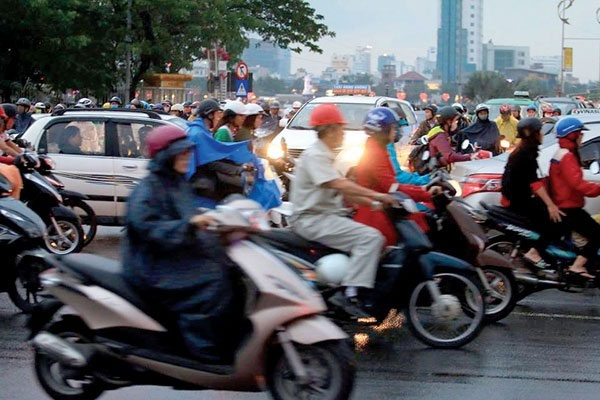 Traffic in the central city of Da Nang. The city plans to limit the number of personal vehicles in an effort to ease congestion. – Photo atgt.vn
The Transport Department has been authorised to outline a plan and submit it to city authorities by June.
Le Ngoc, head of Da Nang City's traffic police department said although traffic congestion is not as bad as in Ha Noi and HCM City, rush hour traffic can be a challenge.
He blamed the increase of private vehicles, rapid urbanisation and the booming of high-rise buildings for the city's traffic problems.
Da Nang, with a population of 900,000, has 69,000 registered cars, 800,000 motorbikes and over 5,000 battery-powered bikes. This does not include vehicles from surrounding towns and villages that come into the city daily, according to the city's traffic department said.
The number of vehicles is expected to increase at about 12 per cent annually, further burdening the city's infrastructure.
In a bid to curb traffic congestion, a number of measures were adopted, including allowing vehicles to turn right on red from the right lane, said Le Van Trung, director of Da Nang City's Transport Department.
Da Nang is also piloting an odd and even day car parking plan on some streets to ease congestion. It also plans several underground projects, including two road tunnels at busy roundabouts, and a tunnel under the Han River.
VNS