Human trafficking across Vietnam's borders with Laos and Cambodia was reduced during a three-month crackdown from July to September last year, Vietnam's Investigation Police Department on Social Order Related Crimes (C45) reported.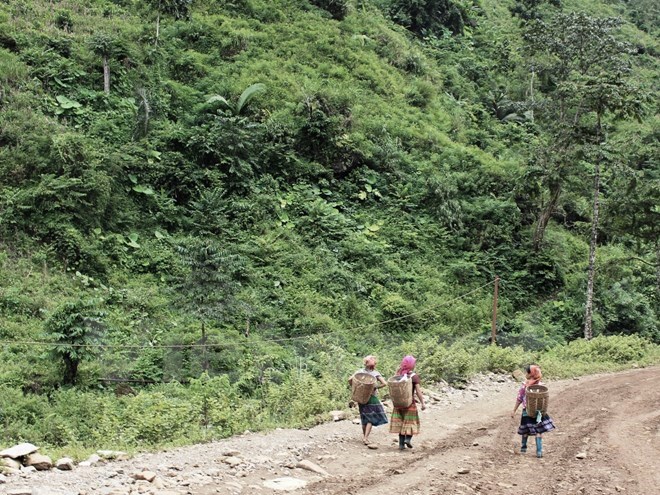 Police and border guard forces uncovered 22 human trafficking cases involving 43 suspects and rescued 40 victims. Of the victims, 36 were transported through the Vietnam – Laos border in 18 cases.
Investigation agencies identified 49 hotbeds and 87 trafficking rings with 235 traffickers along the Vietnam – Cambodia border, and 35 hotbeds and 50 rings with 120 traffickers along the Vietnam – Laos border.
The information was revealed at a conference in HCM City on January 14, which was also attended by officers from the Lao Ministry of Public Security and the Cambodian Ministry of the Interior.
Lt. Gen. Phan Van Vinh, Director General of the Vietnamese Ministry of Public Security's Police General Department, said human trafficking had become more complicated. Traffickers forced their victims into prostitution, labour, illegal marriages and organ sales. Child adoption and marriages with foreigners were also common.
The victims, mostly women and children, were forced to serve as sex workers at hair salons or massage parlours or exploited at construction and mining sites, he noted.
C45 Director General Maj. Gen. Ho Si Tien said human trafficking cases across Vietnam's borders with Laos and Cambodia account for 6 percent of the total cases busted nationwide. C45 has recorded nearly 3,000 people suspected of being trafficked and more than 3,500 women forced into marriages with foreigners.
Vinh said the three countries' relevant forces should enhance coordination to crack down on the identified trafficking rings, and rescue and support victims.
VNA