Nearly 20 Vietnamese workers working for a Chinese contractor in a construction site in Algeria went on strike on December 9, all of them wish to return home as soon as possible.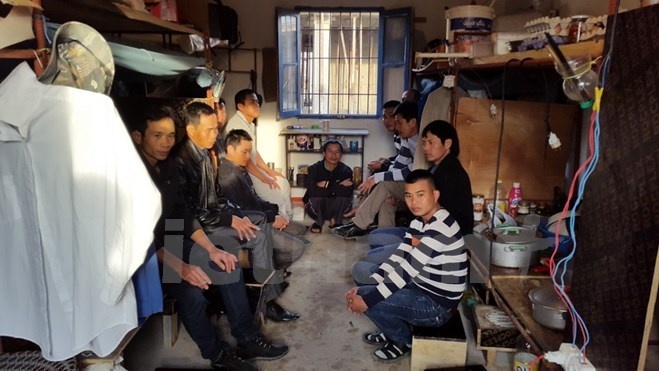 According to them, the Chinese employer Zhejiang Construction Investment Group deducted $US60 from each worker's salary in November without giving any explanation. 

Under the contract, each worker will earn US$600 per month for 26 working days, 10 working hours per day, inclusive of health insurance and dining. 

However, workers are frequently forced to do piecework, pay US$10 for food to the employer and have their salaries deducted. 

Vu Manh Nguyen from the central province of Nghe An said workers are also threatened to be fired or beaten by the employer. 

The workers were sent to Algeria by Thang Long Investment and International Cooperation company.

Last month, 49 Vietnamese workers who worked at another construction site in Algeria, returned home after a dispute with their Chinese employer Dongyi Jiangsu Co. Ltd. 

In early October, a group of 55 Vietnamese workers contracted to work for Dongyi Jiangsu Co. Ltd in Algeria called for help after being beaten by their employer. 

Under the contract, the workers should be paid based on working days and on a monthly basis. However, when they arrived in Algeria, the Chinese employer wanted to change piecework payment. 

After the Vietnamese workers objected to the change, they were assaulted by the Chinese employer on September 16. Two workers, Dau Hoang Anh and Dao Ngoc Cuong, were injured during the assault. 

After the dispute, 49 workers wanted to return home, while the remainder said they would stay to work.