VietNamNet Bridge – The Swallow Awards 2011, sponsored by FPT Group, for charity was presented to ten individual and organizations on September 24.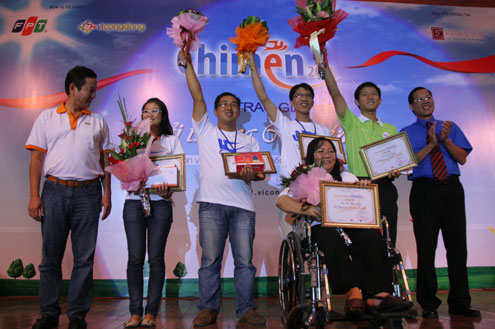 Huynh Thanh Thao, a young girl who suffers from brittle bone disease, is among the award winners.
Thao, 25, in Cu Chi district, HCM City, has opened a charity class for disadvantaged kids for more than ten years. Thao always thinks that "happiness is giving". For her, a victim of Agent Orange, happiness is very simple: having good health to pursue charity.
Bui Thi Hong Nga, 53, from the Mekong Delta city of Can Tho, used to be an English teacher at a high school with a high income, but she decided to quit her job to implement a project to assist over 100 disabled people.
Vo Tuan Khai Huyen, 23, from the southern province of Tien Giang, set up a charity organization named "Nhan Viet" to help disabled people when she was a student at a medical university in the Central Highlands. After graduation, she returned home and continues charity activities.
From a timid student, Vo Xuan Dung, 21, a student of the National Economic University in Hanoi, has become the leader of volunteers. Dung has organized many social activities to assist flood victims in the central region.
Dao Thi Quynh Trang, 20, from the northern province of Yen Bai is the founder of two projects to assist poor children in mountainous regions.
The five organizations that won the Swallow Award 2011 include: For the Community club in HCM City, Co Ba La voluntary group in Yen Bai, For Young Vietnamese organization in Binh Duong, Nhan Viet and Niem Tin groups in Hanoi.
The organizing board also presented a special award to commemorate Vu Truong An, the leader of "Trust and Hope" project to assist children with fatal diseases at the Pediatrics Ward of the Hematology and Blood Transfusion Hospital in Hanoi. Truong An died on July 23, 2011 from blood cancer while his project is not finished.
The Swallow Award was launched in 2009 by the FPT Group.
The Swallow Award 2011 ceremony: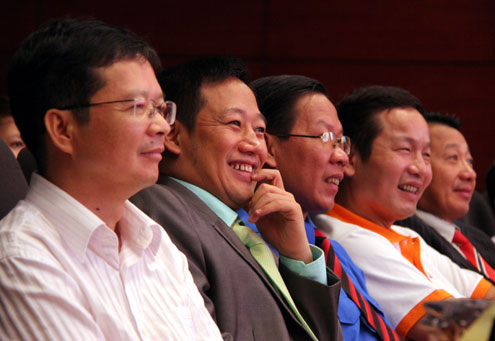 The award ceremony took place at the Hanoi Museum.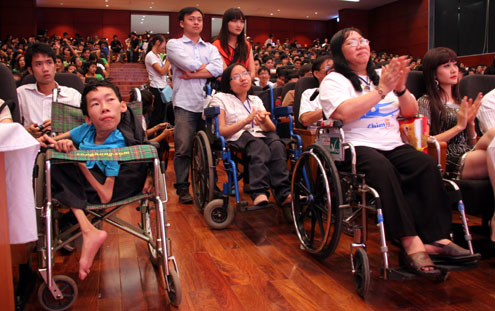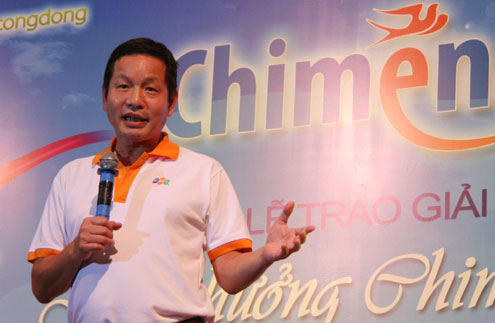 FPT Group's Chairman Truong Gia Binh.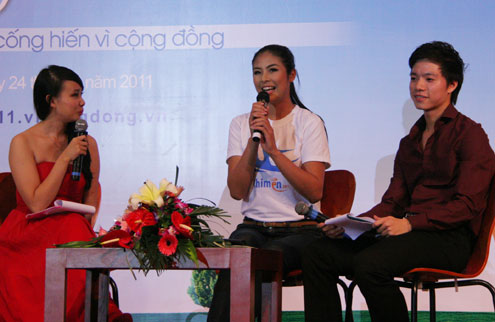 Miss Vietnam 2010 Ngoc Han (white T-shirt), the program's ambassador.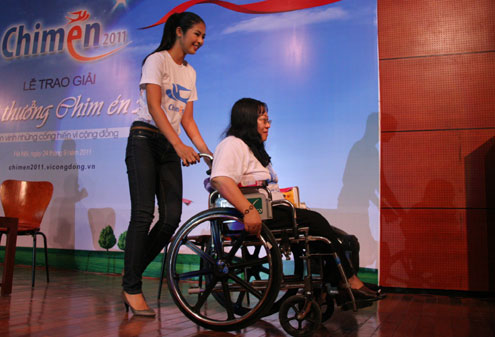 Ngoc Han and Bui Thi Hong Nga, 53, the oldest Swallow Award winner.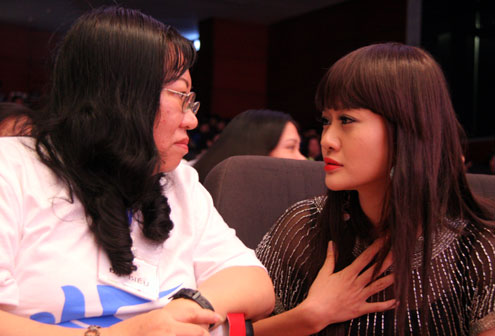 Miss Auto Vietnam 2011, Van Hoa Thu Hang and Mrs. Hong Nga.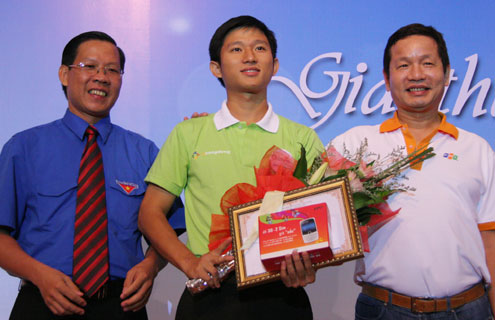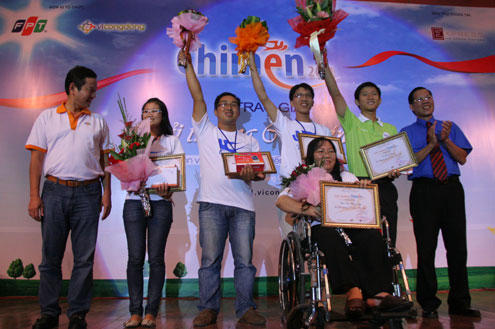 Ho Chi Minh Youth Union's Vice Secretary, Phan Van Mai and FPT Group's Chairman
Truong Gia Binh presented the award to five individuals.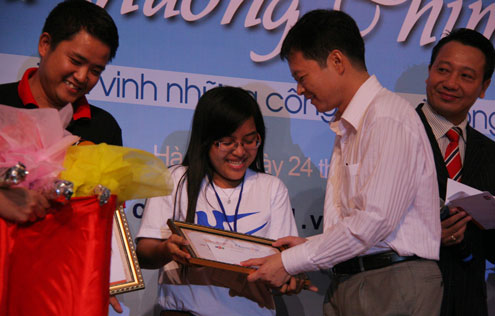 A representative of "Young Vietnamese" group receives the award.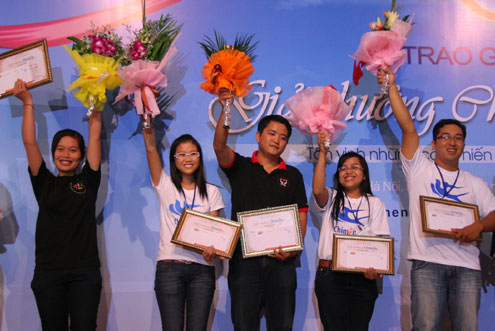 Representatives of the five outstanding charity groups.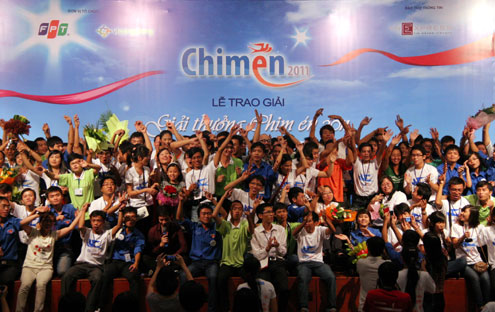 PV