VietNamNet Bridge – In the face of widespread opposition from both local residents and traders, the Hanoi Municipal People's Committee has admitted defeat in its attempts to drive traditional wet markets into purpose built modern facilities.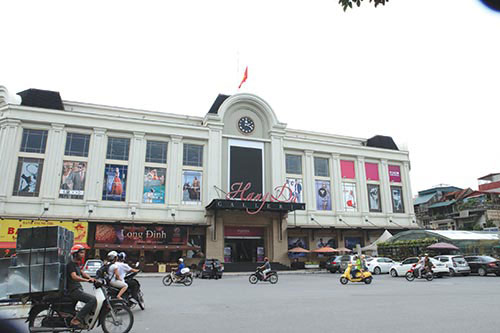 Local authorities have admitted that plans to eradicate traditional outdoor markets from the city's streets have failed
 According to its now ditched plan, the Hanoi authorities intended to convert 39, often historically significant, markets into modern trading centres, of 132 markets by 2020.
So far, Cua Nam, Hang Da, and Mo markets have already been fully converted, while a range of others have been ear-marked for conversion, such as Thanh Cong in Dong Da District, Chau Long  and Ngoc Ha in Ba Dinh District, as well as Truong Dinh in Hai Ba Trung District.
The Hanoi authorities claimed the new markets would provide a cleaner environment and benefit food quality. The authorities also claimed the wet markets often illegally occupied roads, causing congestion and pollution.
However the first converted markets proved utter failures in attracting buyers.
Hang Da, Mo, and Cua Nam have seen a huge fall off in customers due to their inconvenient access.
Many markets in Hanoi have been left empty after being transformed into market centres. For example, Hoang Mai District's Den Lu market and Dong Anh District's Hai Boi market have remained unused for many years due to unsuitable venues and design.
In Hang Da market, its investor even had to close the market for the second time in recent years to renovate the venue in order to keep the wet market in the basement of the current modern trading centre.
According to Nguyen Ngoc Tuan, Deputy Chairman of the Hanoi Municipal People's Committee, the strategy to convert wet markets into modern trading centres had been 'halted'. However, he claimed the city would continue renovating and keeping wet markets in the basements of other traditional markets.
In the short term, Nga Tu So, Chau Long and Thanh Cong markets will be not squeezed into ill-suited trading centres, but will instead be renovated based on their current model.
In its plan to develop a supermarket system by 2020 with a vision towards 2030, Hanoi will have 1,000 supermarkets and more than 60 shopping centres.
VIR/VNN