VietNamNet Bridge – The unemployment rate in Vietnam in the second quarter of 2014 was 1.84 percent, one of the lowest in the world. The Ministry of Labor, War Invalids and Social Affairs (MOLISA) said that the calculation method used to determine the jobless rate accords with international practice.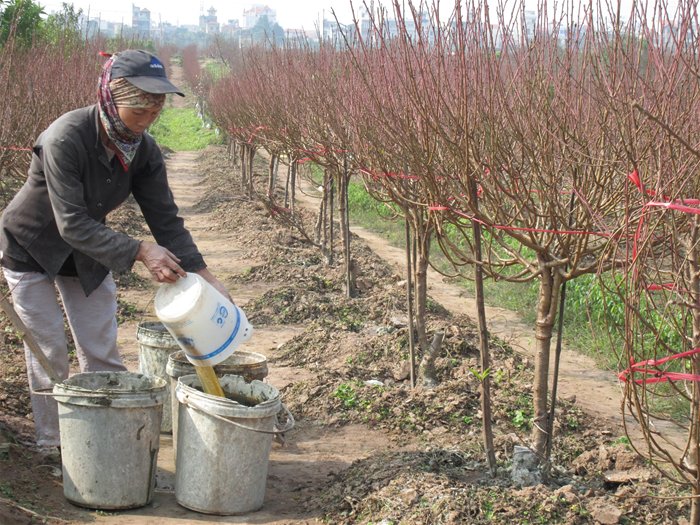 However, the reality doesn't reflect the numbers. Hoa, for example, was seen comforting her crying baby on a hot summer afternoon. She said there was no difference between a working day and holiday.
She graduated from Hanoi Open University five years ago with a bachelor's degree in economics. However, she could not find a job, so she had to take any job she could find, from washing dishes at restaurants to vending.
Since getting married and having a baby, she has been staying at home to look after her child and earn a living by selling boiled glutinous rice to workers in a nearby industrial zone in the morning.
Her husband, Tuan, has also been unemployed since the day he graduated from the Hanoi Mining and Geology University nearly 10 years ago. Now he earns his living by giving private tutoring lessons to some students in the evening.
Their total income is very modest, about VND4 million a month, and they spend most of their time idle. But they still listed as "workers who have jobs".
A labor expert who works for a consultancy firm cited the example of the couple to explain why the Vietnam's unemployment rate was so low, just 1.84 percent.
Doubts have been raised about the accuracy of the statistics released by competent agencies – the General Statistics Office (GSO), the agency that collected information, the Labor Science and Social Affairs Institute, which processed the information, and the International Labor Organization (ILO), which gave technical assistance for the survey.
However, Nguyen Thi Lan Huong from MOLISA, has said that statistical agencies followed international practice when conducting the employment survey.
Under international standards, jobless workers are understood as workers aged 15 and above who can satisfy three requirements 1) have no job, even for one hour 2) are ready to work, and 3) are looking for a job.
Huong said Vietnam has 44 percent of workers in the agriculture sector, and 70 percent of the population live in rural areas. There also exist "street business", i.e., the small-scale street shops or services provided by individuals or households.
"Thanks to the special feature of the national economy, most Vietnamese have work to do. Vietnam's economy creates many jobs, including jobs with starvation wages," Huong said.
Phu Huynh, a specialist from ILO Asia Pacific, confirmed that with such a definition of jobless workers, underdeveloped countries tend to have lower unemployment rates than developed countries.
Laos and Cambodia, for example, which are at a lower development level than Vietnam, have lower unemployment rates than Vietnam.
Huynh said that in underdeveloped countries, with the limitations in social insurance and unemployment insurance, people must do some kind of work to survive. They have to take any job just to survive.
TBKTSG