VietNamNet Bridge – Vietnamese and Japanese experts discussed bilateral cooperation on the use of nuclear energy for the purposes of peace, security, and nuclear non-proliferation in Hanoi on November 20.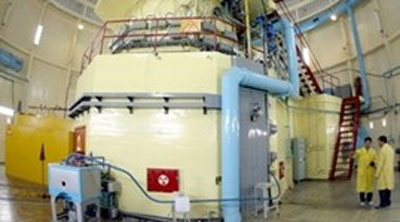 The seminar was co-organised by the Ministry of Science and Technology, the Ministry of Industry and Trade, and the Japanese Agency for Atomic Energy.
The event offered an important opportunity for participants to share their experiences in using nuclear energy safely and securely.
In his opening speech, Deputy Minister of Science and Technology Le Dinh Tien emphasised that with the country's modernisation and industrialisation process and ongoing socio-economic development, Vietnam's demand for energy will continue to surge over the next decade while fossil fuel resources edge towards exhaustion.
Vietnam has therefore decided to develop a nuclear power programme as a means of safeguarding energy security, enabling the diversification and advancement of sustainable energy.
According to the approved national energy plan, the first nuclear power plant will enter operation by 2020 with a total design capacity of around 10,700MW - the rough equivalent of around 7 percent of total power capacity and a 10 percent contribution to the national grid's electricity output. Vietnam has signed inter-governmental cooperation agreements with Russia and Japan to cooperate to build the No 1 and 2 nuclear power plants in Ninh Thuan Province.
Deputy Minister Tien affirmed Vietnam's adamancy in using atomic energy for peaceful purposes and guaranteeing safety and security in the wake of the Fukushima nuclear power plant incident in Japan in March 2010.
He said Vietnam has given the international community its commitment that it will honour international norms and follow important innovations in the fields of safety, security, and non-proliferation.
The seminar featured four sessions on using nuclear energy for peaceful purposes, developing nuclear power, and enriching the sector's human resources in Vietnam.
VietNamNet/VOV