VietNamNet Bridge – To attract talented people into atomic energy development, those working in the area are being given red carpet treatment, Deputy Prime Minister Nguyen Thien Nhan told participants in the 3rd meeting of the National Steering Committee on training human resources in the field in the capital city yesterday, Aug 9.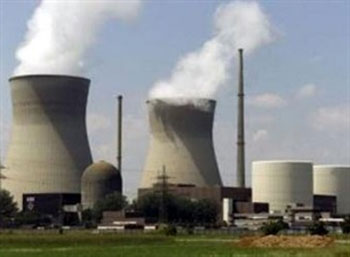 Since early 2012, the Ministry of Education and Training (MOET) and the Ministry of Science and Technology (MOST) have sent 60 officials and lecturers specialising in the field of atomic energy to attend short training courses in Russia and Hungary.
In addition, other short courses were arranged for some 100 technicians specialising in installation, automation management and data processing, non-organic chemistry, radiation safety and other topics.
In his opinion, Nhan said, personnel training activities have not lived up to expectations.
Participants at the meeting singled out some factors that make training difficult. Both long term and short term courses lack clear objectives, and it has not yet been decided which agencies should send their staff to which training courses, as well as the timing and duration of each course.
But participants agreed on the imperative need to have special policies or treatment to attract talented people to work in the field, which is crucial for the homeland's development.
In the remaining months of 2012, the MOST will continue to send staff to attend short courses in the fields of legal documents on atomic energy, safety analysis reports, fuel design and radiation waste management and hydro-thermal safety analyses for the VVER radiator (the Russian Pressurised Water Reactor).
Deputy PM Nhan asked for stronger co-ordination between the MOET and the MOST in compiling legal documents and state management in personnel training.
"In August, the MOET must have the first draft of the Prime Minister's Decision on giving special treatment to talented people in atomic energy so that it will be issued before September 15, 2012," Nhan said.
Also yesterday, Nhan worked with the Viet Nam Institute for Advanced Studies in Mathematics in Ha Noi, which is headed by Professor Ngo Bao Chau – the 2010 Fields Medal recipient.
Nhan congratulated the institute for achieving initial successes in Maths research during their first year of operation. The institute has attracted a pool of domestic and overseas students and research fellows, including those from the US, Netherlands, Japan and France, to join seminars hosted by its professors.
Prestigious professors from around the world have also been invited to give lectures at the institute.
Nhan said he hoped the institute would focus more on researching applicable Maths and help form contingents of more professional Maths researchers.
In his report about the institute's future operations, Prof Chau said it would link work on Maths with other sciences that are related to space, liquid and applied physics.
VietNamNet/Viet Nam News