The unmanned Japanese spacecraft HTV-3 left the Tanegashima Space Centre on July 21, bringing five small satellites, including Vietnam's F-1, into orbit.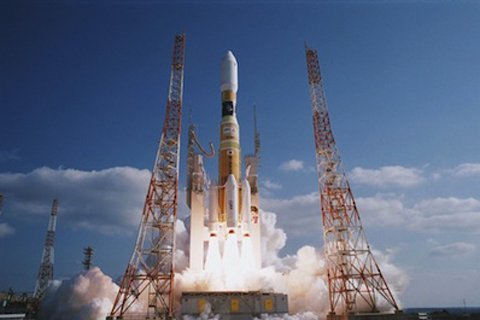 The F-1 satellite, first of its kind designed and manufactured in Vietnam by the Space Research Division (FSpace) of FPT Technology University, measures 10x10x10cm and weighs one kilogram. It can take 640x480 pictures and send them to earth at a speed of 1,200b/s.
The satellite will be used to help monitor maritime transport and forest fire prevention efforts.
Together with the F-1, the Japanese Transfer Vehicle (HTV-3) also carried four other satellites, namely RAIKO, FITSAT-1, WE WISH and TechEdSat of Japan and the US, to the International Space Station (ISS).
The five satellites will be moved to the ISS airlock compartment and a robot will release them into orbit in September.
This is the first time an ISS robot will perform this task, opening up a major opportunity for launching other small satellites into orbit.
In space, F-1 will travel around the earth in a fixed orbit similar to that of the ISS. The FPT ground control station in Hanoi will keep a close watch on the satellite's movements and issue orders for photographing and collecting data about magnetic fields and temperatures.
However, the launch will only be successful when the ground control station receives its first signals in September, said Vu Trong Thu, head of FSpace.
In the near future, Vietnam aims to master space technology and use it to monitor maritime activities in the East Sea, support search and rescue activities at sea, and discover forest fires, in addition to serving other communications services, said Thu.
The satellite carries a small Vietnamese flag and a memory stick that contains names and messages from more than 7,500 Vietnamese people.
FSpace began working on the F-1 project in late 2008, and it was tested for the first time in open air conditions in June 2009.
It successfully sent signals and connected with the FPT ground control station headquartered in Cau Giay district, Hanoi.  
The satellite was sent to Japan in March 2011 for vibration tests and to the US in November 2011 for safety tests.
F-1 passed safety tests and met technical specifications set by the Japan Aerospace Exploration Agency (JAXA) In June 2012.
VOV/VNA