CMC Telecom awarded world's first MEF 3.0 certification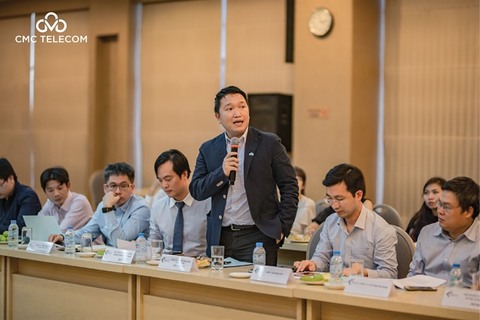 Dang Tung Son, CMC Telecom's deputy chief executive officer. 
CMC Telecom on Sunday announced it has become the first service provider in the world to achieve Metro Ethernet Forum (MEF) 3.0 certification.
The certification represents CMC Telecom's ability to deliver standards-based local, national and global Ethernet services that are seamless, with the same interoperability and performance features no matter the location.
The world's three first certified MEF 3.0 service providers included CMC Telecom, Ciena and H3C.
Dang Tung Son, CMC Telecom's deputy chief executive officer said MEF 3.0 certification demonstrated the company's continuing commitment to offer today's most advanced, high-performance and secure Ethernet services across its global footprint.
"This achievement validates CMC's ability to provide the highest level of performance and assurance available in today's market for connectivity services based on globally recognised standards", said Nan Chen, President, MEF.
As an industry association of over 210 member companies (including Telstra, AT&T, Verizon, British Telecom), MEF is enabling service providers to create a global ecosystem of networks that deliver agile, assured, and orchestrated services for the digital economy and hyper-connected world. MEF 3.0 services provide an on-demand, cloud-centric experience with unprecedented user- and application-directed control over network resources and service capabilities. 
BKAV introduces 1st home security equipment with AI

The BKAV SmartHome company has launched security equipment integrating artificial intelligence for the first time in the country at a price of VND50 million (US$2,200).
It eradicates wrong warnings by distinguishing between owners and illegal intruders and auto shifts security levels based on need.
BKAV SmartHome Security includes central security equipment, an electronic fence, sensors and an Internet Protocol camera system to monitor the home in real time.
When the system discovers an illegal entry or a threat of fire or explosion, it will send various kinds of warnings such as turning on the light at site of the illegal entry, turning an alarm on and sending messages to or calling the home owners.
Viettel announces long-term plan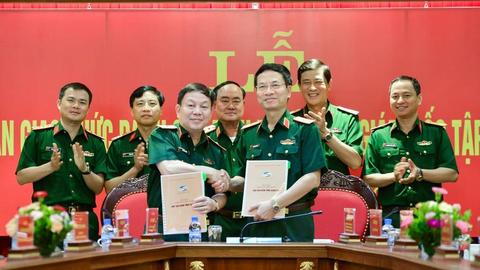 Viettel Group unveiled its development strategy for until 2020 at a succession ceremony on Friday where Acting Minister of Information and Communications Major General Nguyen Manh Hung handed over charge as chairman and general director of the company to Major General Le Dang Dung.
After three "development periods" of a decade each, the military company has grown from being a construction company (during 1989-1999) to the country's biggest telecom service provider (2000 –10) and now a technology company (since 2010).
The group is now poised to begin its fourth period two years earlier than expected. To last until 2030 the period has a number of ambitious goals like sustaining 10-15 per cent annual growth and becoming the top global tech companies, especially in telecom and IT, electronics and network security.
It also seeks to play a leading national role in technology, services and research and development. It said it would prioritise industry 4.0 projects for e-governance, education, agriculture, and smart cities offer an efficient business model for State firms and accept difficult national missions. It is already among the 30 largest mobile phone service providers in the world, operating in 10 overseas markets with a combined population of 240 million.
Xiaomi's smart-home plans for Viet Nam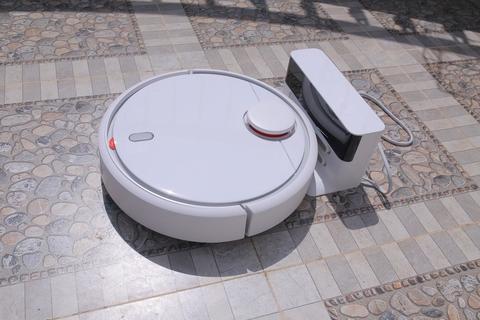 Xiaomi is the largest consumer Internet of Things platform in the world, the company's Việt Nam country manager, Jack Yung, said.
Speaking at the opening of a showcase flat, Mi Apartment, in HCM City, he said: "Xiaomi is a company unlike any other. We are a company founded on the notion that we can deliver amazing products at honest prices to everyone, and we have created a comprehensive suite of products that revolve around our smartphones, including smart hardware and lifestyle products.
"The Mi Apartment clearly demonstrates for guests how you can work, live and play in an eco-system that puts together all these products to deliver the convenience of a smart home."
Using the latest Mi 8 smartphone as a hub, the apartment features a robot vacuum cleaner, air purifier and water purifier to keep the family breathing and drinking clean air and water, and the Mi Laser Projector 150.
The company said it has invented a number of smart-home gadgets that work on the Internet of Things platform.
It is studying this segment in the Vietnamese market before bringing over more, it said. 
Number of Viber users up by 15 per cent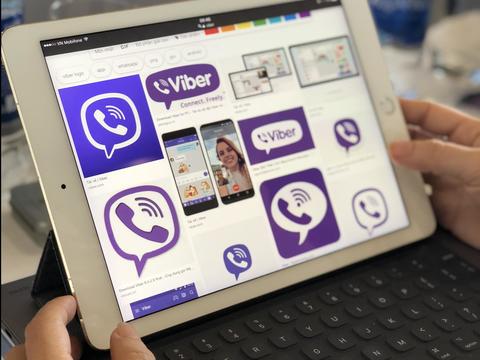 The messaging application Rakuten Viber (Viber) has announced that its messaging platform increased overall engagement by 15 per cent for its 1 billion registered global users thanks to shifting its innovation strategy from being product-centric to user-centric.
Viber said that after a three-year partnership with the user analytics platform, Mixpanel, the company is continuing to make experimental platform decisions to test, iterate, and improve the entire user experience.
This user insights-driven product strategy has improved overall platform messaging by 15 per cent for its one billion users, a key factor in driving engaged conversations among individuals, as well as community members.
Through the partnership, the Viber team will continue to use behavioral insights in Mixpanel to build out the entire user journey and brand experience for its users.
"The companies that stay ahead of the curve are the ones that focus on delivering an outstanding and consistent experience across every user touchpoint including emails, ads, and customer service, as well as the app, website, and technology that make up a company's product. Rakuten Viber is a great example of how our customers are reinventing themselves from the inside-out with the power of data-driven insights," said Amir Movfaghi, CEO of Mixpanel.
Danny Odes, Mobile Product Manager at Viber, was a critical player in Viber's iterative redesign: "What keeps users coming back to Viber is the fact that it's a fun and seamless platform that keeps them feeling connected with their loved ones and favorite brands. I want to create products that help people make more meaningful connections, and I look to Mixpanel for quantitative evidence of where we need to improve the user experience so people can truly express themselves on our platform."
Messaging platforms are 20 per cent larger than today's social networks and messenger apps are the ubiquitous way for people to stay connected around the world.
In addition, these platforms are ripe environments for brands to apply unique strategies for users to connect with them in a more engaging and authentic way. 
VNS