A convenience store of Bach Hoa Xanh Joint Stock Company in HCMC has deployed a model using robots to keep motorcycles on a trial basis for a month.
After pushing a motorcycle into the dovetail of the machine to have it locked and take a card, customers can shop comfortably without fear of their bike being stolen. To take the motorbike out, customers need to insert the card in the machine and then the dovetail will open.
Such a new model has some disadvantages, since a large space is required for installing a small number of four or five machines only.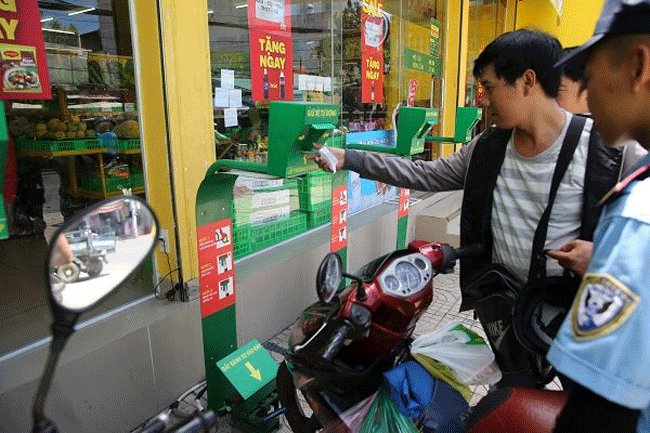 Automated machines are seen in front of a convenience store at 124 Thoai Ngoc Hau Street in Tan Phu District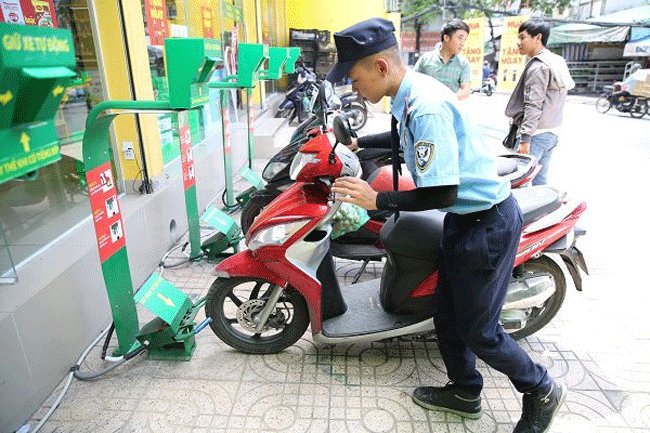 A guard places a motorcycle into dovetail of the machine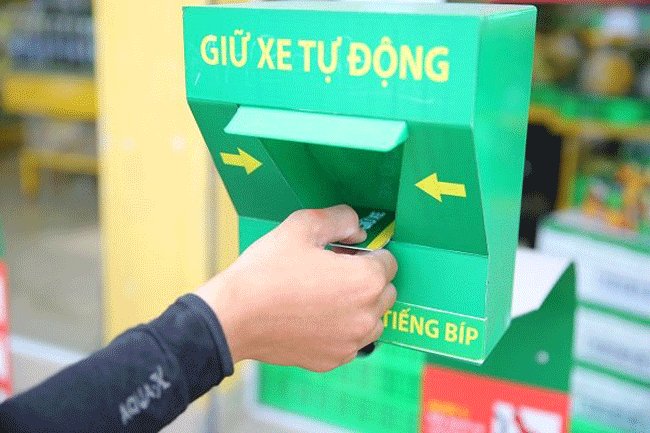 A card is inserted in a machine to have the bike released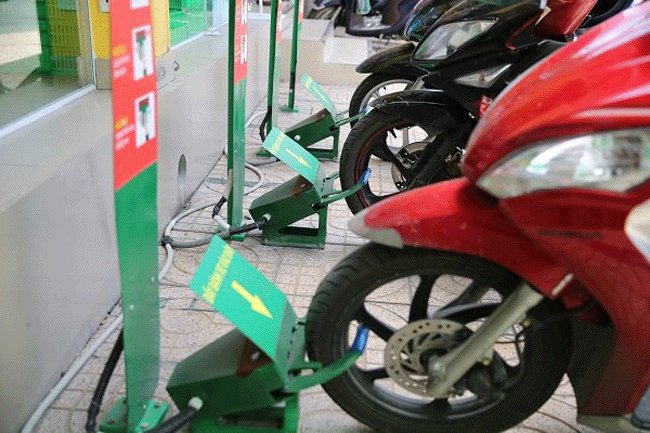 Motorbikes are seen locked carefully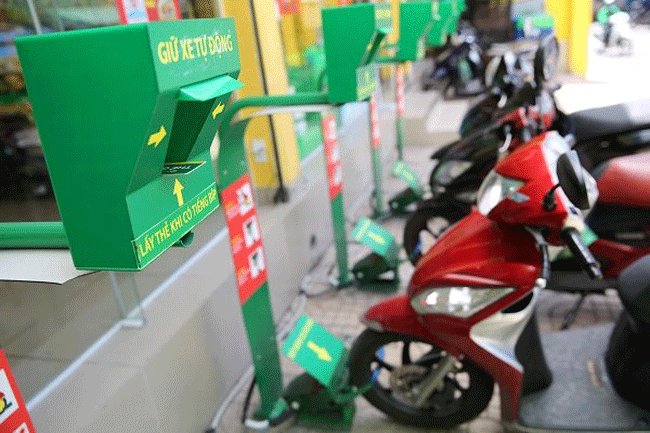 A photo of automated machines and motorbikes. Such machines will help stores reduce the workforce taking care of motorbikes outside
SGT