Swedish telecom firm Comvik is willing to assist the Vietnamese Government in equitizing mobile network operator MobiFone, a representative of Comvik said when meeting Deputy Prime Minister Vuong Dinh Hue on May 11.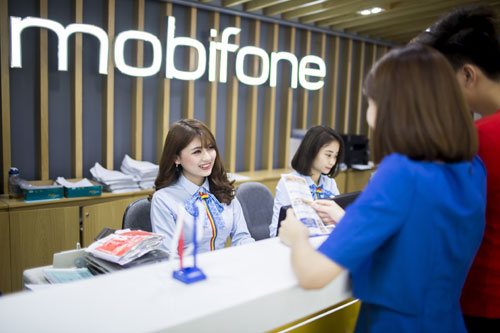 According to M. A. Zaman, chairman of Comvik International Vietnam AB, Comvik is shifting to 6G technology, and Sweden is one of the leading countries in the digital sphere. It wants to cooperate with Vietnam in this field to make the country a leader in technology. 
Comvik has had a successful partnership with Vietnam Posts and Telecommunications Group (VNPT), Zaman was quoted by the Government news website as speaking at the meeting which was also joined by Swedish Ambassador to Vietnam Pereric Hogberg.
At the meeting, Hue spoke highly of Comvik's continued interests in investing in Vietnam and participating in MobiFone's equitization.
According to Hue, MobiFone was initially expected to complete its equitization this year. However, such a plan has got delayed due to problems concerning merger and implementation of competent authorities' conclusions.
The Vietnamese Government has told the Ministry of Information and Communications as the administrating body of the telco, and MobiFone itself to make preparations for an initial public offering scheduled for next year and flesh out the plan to go public, which will clarify the necessity to have a strategic investor, the amount of State stakes, the amounts of shares to be offered at auction and sold to strategic investors.
According to the Swedish Ambassador, Vietnam and Sweden have maintained good relations in both economic and traditional ties. Sweden is the first Western European country to establish diplomatic relations with Vietnam, and the two countries will mark the 50th anniversary of diplomatic ties next year.
Such ties are not only between the two governments but also between people of both sides. The Swedish government is committed to helping the Vietnamese get more benefits, according to Hogberg.
Hue also expressed hopes that the Swedish Ambassador will help attract Swedish investors to Vietnam. The Vietnamese Government will continue enhancing national competitiveness and improve the business environment to facilitate businesses.
Hogberg said a Vietnam-Sweden business summit will be organized in celebration of the 50th anniversary of establishing bilateral diplomatic ties. The Swedish Embassy is working with the Vietnam Chamber of Commerce and Industry to prepare for the summit.
SGT