The Viet Nam Software Association (VINASA) has launched a programme to choose Viet Nam's top 50 IT companies 2017, aiming to honour the leading IT firms and connect promising partners inside and outside the country.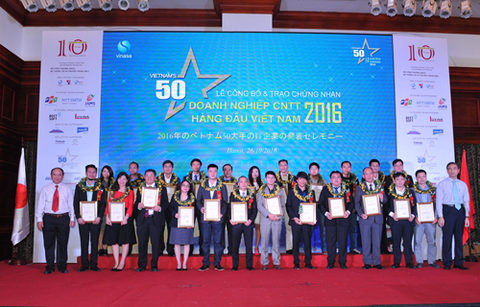 The programme will prioritise areas of digital transformation, Internet of Things (IoT) and new technology trends in the Fourth Industrial Revolution. According to the organising board, VINASA is receiving entries online at http://leadingitcompanies.com until August 12. Eligible companies must have been set up in Viet Nam and have been operating for at least three years. 
Winners of the programme are scheduled to be announced on October 25-26 in HCM City within the framework of an international conference on smart cities and Japan IT Day 2017.
In 2016, the programme honoured 20 enterprises in Business Process Outsourcing (BPO) and International Trade Office (ITO), along with 26 providers of IT solutions and services, and four digital content firms. The top 50 IT companies of Viet Nam 2016 were introduced at many world famous IT exhibitions and events. 
VNS