VietNamNet Bridge - In 2016, Samsung launched 31 mobile phone models into the market, while Lenovo launched 26, ZTE 24 and Huawei 22.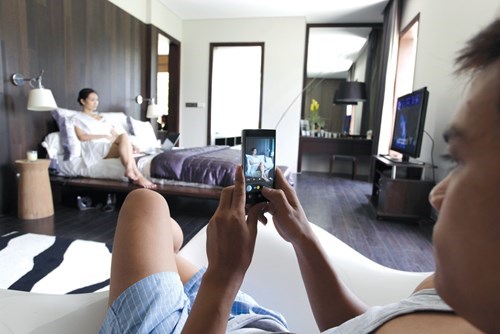 The manufacturers in the mid-end market segment mostly compete in configuration, design and features. 
GR5 2017, J7 Prime and F1s by Oppo, Samsung and Huawei, which were marketed in 2016, for example, all have a monolithic metal cover and antenna on the back, a fingerprint sensor, strong configuration and large battery capacity.
All of the manufacturers are focusing on developing dual cameras. While Huawei GR5 has a large screen with a fingerprint sensor, Oppo F1 attracts buyers thanks to the appearance, similar to an iPhone, and its 3GB RAM memory.
While veteran brands are competing fiercely with each other, newcomers have turned up. Xiaomi, the mobile phone manufacturer which once led the Chinese market, has officially joined the Vietnamese market. HMD Global has announced the return to Vietnam, slated for the second quarter of 2017.
In 2016, Samsung launched 31 mobile phone models into the market, while Lenovo launched 26, ZTE 24 and Huawei 22.
HMD Global's CEO Arto Nummela said HMD Global would begin with Nokia 6, 5 and 3, the three models for about 50 percent of the population. The company has stated that Nokia's will compete in prices, so that everyone can buy Nokia, from low-cost to high-end products.

The mid-end market last week witnessed the debut of a series of new models. Oppo marketed F3 Plus priced at VND10.690 million, while Motorola marketed Moto M and Samsung Galaxy C9 Pro.

Analysts commented that in the Vietnamese market, one needs to compete fiercely. Some brands which operated at a moderate level just to explore the market had to leave the market sooner than predicted. These included Oukitel, Gionee and Wiko.

Some powerful manufacturers also had to leave the market because of unreasonable business strategies. Nokia, for example, after being taken over by Microsoft, saw the market share drop from 20 percent to 4.7 percent. 

Meanwhile, Asus's market share also decreased from 5.9 percent to 2.6 percent. Sony saw the market share decreasing from 5.2 percent to 4.6 percent and HTC to 2.7 percent, though both of them had popular models such as the Xperia X Series and HTC 10.

ZTE, a giant in China, when launching five smartphone models with prices from VND2.690 million to VND10.990 million, stated it understood Vietnamese customers. However, it has left the market.
RELATED NEWS
Battle of big smartphone manufacturers heats up in 2016
Smartphone market: Vietnamese brands thrive among foreign giants
Kim Chi