More than half of the 644.1 million population of Southeast Asia now uses the internet with the numbers having grown 30% in the past year alone, according to the London-based We Are Social digital research agency.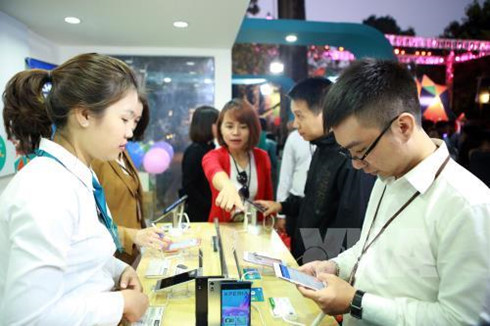 Mobile internet use penetration stands at roughly half of the population and appears to be driving much of this growth.
Brunei leads the region in terms of internet penetration at 86%, with Singapore close behind at 82%. These two leaders are followed by Malaysia at 71%, Thailand at 67%, the Philippines at 58% and then Vietnam at 53%.
Social Media Use in Southeast Asia
Social media users in Southeast Asia also grew by 31% over the past year, with 72 million people using social platforms for the first time in the twelve months leading up to January 2017.
Brunei heads up the regional rankings for social media use, while also sitting third in the global rankings behind Qatar and the United Arab Emirates.
Meanwhile, more than three-quarters of Singaporeans use social media each month, trailed by Malaysia at 71%, Thailand at 67%, the Philippines at 58% and then Vietnam with 48% usage.
Mobile social media continues to grow even more rapidly around the region as well, with the number of monthly active users accessing social platforms via mobile devices up 34% year-on-year.
At a platform level, Facebook has the greatest number of monthly active users across all 11 countries in the region, but people use a wide range of platforms from country to country.
LINE is particularly popular in Thailand and Indonesia. BBM used to top the Indonesia rankings, and the country is one of the last remaining global strongholds for Blackberry's once ubiquitous messenger platform.
However, GlobalWebIndex data suggest that WhatsApp, Facebook Messenger, and LINE all now have more active users in the Southeast Asian most populous nation.
Viber was once the most popular in the Philippines but Facebook Messenger has since raced ahead in terms of active user numbers, with GlobalWebIndex data suggesting that Facebook Messenger is now almost twice as big as Viber in the Philippines.
Zalo maintains its popularity in Vietnam, although the latest data suggest that Facebook Messenger has now edged the home-grown platform into second place in terms of monthly active users.
WhatsApp leads the messenger rankings in both Singapore and Malaysia, with Facebook Messenger taking second spot, but it's interesting to note that WeChat and LINE both have meaningful user bases in these countries too.
Mobile Connectivity in Southeast Asia
Mobiles are by far the most popular communication devices in Southeast Asia, with the number of active mobile connections across the region exceeding the total population by a third.
Mobile subscriptions in Southeast Asia grew well ahead of the global average, but with the number of connections already well in excess of the number of people living in the region, it's likely that many users continue to maintain more than one active SIM.
Cambodia tops the regional rankings when it comes to active SIMs per head of population—ahead of both Brunei and Indonesia.
However, less than one-third of all mobile connections in Laos and Timor-Leste are 3G or faster – the definition of 'broadband' according to the GSMA's classification – although both countries posted double-digit year-on-year growth in mobile broadband penetration rates over the past twelve months.
There's still plenty of room for growth in the mobile broadband market in Vietnam though, as it ranks near the bottom at number nine out of the 11 Southeast Asian regional countries.
This is especially so given the popularity of data-driven services like mobile social media: 43% of the total population of Vietnam used social media via a mobile device in the past month, but barely 40% of the country's mobile connections are 3G or above.
E-Commerce in Southeast Asia
Unfortunately e-commerce hasn't taken off in Southeast Asia as of yet and completely accurate numbers are not available, according to the London-based We Are Social digital research agency. 
However, even in leading Indonesia the best estimates are that the penetration rate for e-commerce stands only at 9% when calculated as a percentage of purchases vs. total population.
It is almost a sure bet that the penetration rate for Vietnam is still virtually zero as there is a tremendous resistance by the population as a whole to utilize bank accounts and debit or credit cards.
VOV