VietNamNet Bridge - Vietnam will benefit from increased cooperation with the US in nuclear power and will  welcome all international cooperation programs, scientists say.
US willing to assist Vietnam in civil nuclear power: scientists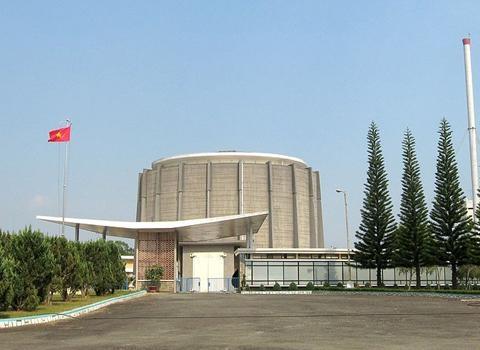 Dr. Vuong Huu Tan, director of the Vietnam Agency for Radiation and Nuclear Safety (VARANS), said after 20 years of building no new nuclear power plants in the country, the US has resumed the work.
Unlike Vietnam and other countries, nuclear power plants in the US are built and managed by private companies, while the US government's job is just creating favorable conditions for the plants to operate.
The policy followed by the US private companies, including Westinghouse Group, is transferring technologies to other countries. It, for example, transferred technology to South Korea, which has mastered the technology and become a technology exporter. Vietnam is expected to go that way.
"Of course, Vietnam will have to determine what things they have to do and then cooperate with the US. This will be the way it has to follow," Tan said. 
"The US companies will still hold some know-how, but in general, they will transfer technologies like they did with some countries," he added.
The former head of the Vietnam Atomic Energy Institute Tran Huu Phat noted that the US nuclear power industry and its staff are quite capable of designing and making modern nuclear power plants if they want. Vietnam-US cooperation in developing nuclear power plants in is 'quite feasible'.
Phat noted that the US has strongly recommended that a supervision committee should be set up in Vietnam, independent of the government and in charge of supervising nuclear power plants to ensure their safe operation.
In principle, only an independent organization has the power and competence to effectively control the process of building and operating of nuclear power plants.
The necessity of the establishment of such a committee was mentioned by Thomas Countryman, Assistant Secretary of State for International Security and Nonproliferation, during his visit to Vietnam in mid-October. This has also been recommended by IAEA (International Atomic Energy Agency).
"Vietnam, sooner or later, will have to do what IAEA recommended in order to ensure the safety for itself. I wish that the State will do this as soon as possible," Phat said.
Tan confirmed that IAEA has recommended Vietnam to set up an independent management agency on radiation safety, saying that Vietnam, as a member of IAEA, has to follow the regulations.
The official from VARANS stressed that Vietnam wants to cooperate with the US in civil nuclear power development in order to take full advantage of US advanced technologies, while it will control the safety of the nuclear power plants on its territory.
Dat Viet