VietNamNet Bridge - Only Viettel, MobiFone and VNPT have asked for permission to provide 4G services on a trial basis. Meanwhile, the other big players – FPT, CMC and VTC – have remained silent.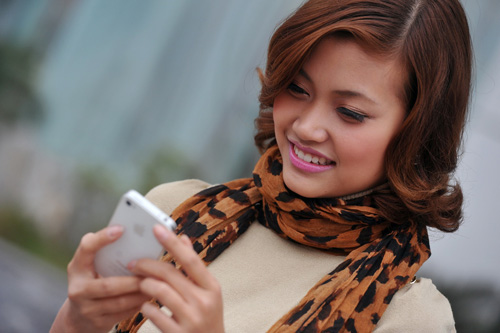 The Ministry of Information and Communication (MIC) has confirmed it has received applications for 4G deployment from the three largest mobile network operators  Viettel, MobiFone and VNPT.
A senior official of the ministry revealed Viettel may get the license for 4G this week.
MIC has not received any applications from FPT, CMC and VTC, though they once tried 4G for one year in 2010.
In fact, MIC five years ago allowed VNPT, Viettel, FPT Telecom, CMC and VTC to try 4G.
On October 10, 2010, VNPT announced it completed the building of a base transceiver station (BTS) in accordance with LTE technology, located at the Internet building in the Thang Long International Village in Cau Giay district of Hanoi, which allow internet access speed of up to 60 Mbps.
VNPT then stated that the first phase of the project on providing LTE-based broadband wireless services would be implemented by VDC, its subsidiary, with 15 BTS in Hanoi, each of which has the coverage radius of one kilometer. 
Viettel also began trying 4G network in December 2010 with 40 BTS in the districts of Dong Da and Ba Dinh in Hanoi.
In 2010, VTC also tried LTE in Hanoi at a scale 'large enough to assess its efficiency' as it stated. CMC then also said that the 4G utilization would allow Vietnamese telecommunication service users to enjoy advanced technology and bring business opportunities to new developers.
Why haven't FPT, VTC and CMC gone ahead with 4G plans, since they showed big interest in 4G in the past?
A telecom expert noted that it was impossible for FPT, CMC and VTC to jump into the 4G playing field, though they are all powerful firms.
Thieu Phuong Nam, CEO of Qualcomm Indochina, noted that 4G requires a higher development level than 2G and 3G.
This gives one more reason to assume that FPT, CMC and VTC, which do not have good 2G and 3G platforms, may not join the 4G playing field as they foresee they cannot compete with Viettel, VNPT and MobiFone.
Under current laws, telcos will have to attend the frequency auction for 4G licenses. The requirement ensures that telcos will deploy 4G, not just apply for licenses to 'book seats'.
MIC is believed to grant licenses for 4G in 2016. FPT, VTC and CMC have not made any official statement if they would join the 4G race. Meanwhile, Viettel would start 4G deployment in October 2015.
Buu Dien