VietNamNet Bridge – Microsoft has decided to relocate its Nokia production base in China to Vietnam, but it may not be allowed to reuse old machines and equipment at its production base in Vietnam.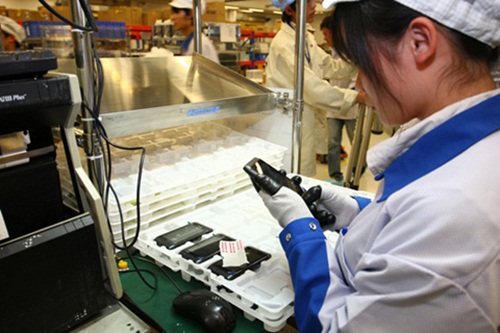 Microsoft, after taking over Nokia in April, has decided that Nokia Vietnam will play a major role in Nokia's global mobile-phone production chain.
It plans to shut down factories in Hungary and stop the operation of some units at factories in China, while the factory in Mexico will be turned into a repair center.
This means that the giant will gradually scale down production in other countries and gather strength for the factory in Bac Ninh province in Vietnam.
The first phase of the factory relocation is expected to be completed by the end of October, while the relocation of other parts would be completed by the end of February 2015.
The number of production lines at the Bac Ninh factory would increase from six in late 2013 to 39 by the end of the year.
However, some difficulties have arisen during the relocation process.
In a document to the Ministry of Science and Technology and the Bac Ninh provincial People's Committee in mid-August, Microsoft said the process has been interrupted because the machines being used at the factory in China cannot be imported to Vietnam.
Under Circular No 20 which takes effect as of September 1, the used machines and equipment will only be allowed to enter Vietnam if they have usage time of no more than five years and they are at least 80 percent brand-new.
Under  legal documents, dozens of Nokia's production lines could not be brought to Vietnam.
In a document to government agencies, Microsoft, while affirming that their equipment is all modern, proposed to exclude the equipment out of the scope of implementation of Circular No 20.
The group emphasized that the import of the used production lines serves Microsoft's business strategy on restructuring its factories around the globe, and that it is not bringing production lines to Vietnam because they are out of date.
In its document, Microsoft asked for a reply to its proposal before September 1, 2014.
Arguments have been raised about whether to allow Microsoft to bring used equipment to Vietnam.
The Bac Ninh provincial authorities have expressed their support to the technology giant, having sent a dispatch to the Ministry of Science and Technology (MST), urging that the proposal be approved soon, so that the enterprise can implement its business strategy as scheduled.
Meanwhile, some experts have warned that if MST gives the thumb-up to the imported equipment, it would break the law. This could lead to general disrespect for Vietnamese laws.
A Nokia mobile phone factory in Bac Ninh province, capitalized at $300 million, began its production in June 2013. It churned out 10.8 million products in 2013, which brought $193 million in export turnover.
VNE