VietNamNet Bridge – After hackers claiming to be Vietnamese attacked multiple Chinese websites, 102 Vietnamese websites were attacked by Chinese hackers. It is widely feared this may trigger a cyberwar between Vietnam and China.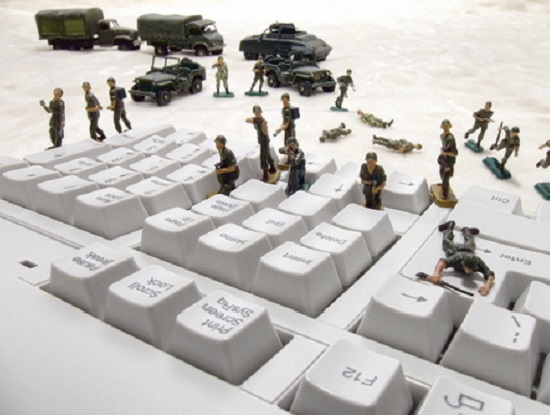 Securitydaily on May 9 quoted techz.vn as reporting that tens of websites of Chinese organizations and enterprises had been attacked by hackers from Vietnam. The main attack mode was DDoS (distributed denial of service).
Some websites of individuals and organizations with the domain name ".tw" (Taiwan) have also been victims of the attacks.
Experts have expressed their worries that the attacks may trigger a cyberwar between Vietnam and China. If this occurs, Vietnamese internet users would suffer heavily.
On Sunday, Hoang Cuong of the Information Technology Center, an arm of the Military Technical Academy, published an article in Securitydaily. It named 102 Vietnamese websites which have been attacked by Chinese hackers. Another source said the number of hacked Vietnamese websites could be even higher.
The author affirmed that most of the websites were "dead" – that is, they had been hijacked.
He has asked the groups of Vietnamese hackers to claim their responsibility for their work and consider the pros and cons before taking these types of actions.
He has also called on hackers to stop their attacks, emphasizing that hacking Chinese websites is not a reasonable means of expressing their patriotism. He further advised that Vietnamese should have "a warm heart and cool mind" when taking actions to protect Vietnamese sovereignty.
A message  has been sent from Cuong to those websites which have been the victims of the Chinese hackers, stating that they would receive the necessary support to fix the problems.
According to Ngo Tuan Anh, Vice President of BKAV, a prominent internet security solution provider, there is a growing tendency in the world for conflicts between nations to be associated with a cyberwar. Realizing this, many governments have set up special taskforces to cope with such a war, if it should occur. Anh thinks that Vietnam also needs to make serious preparations for the worst to happen.
Buu Dien newspaper has quoted its sources as saying that most of the Vietnamese hacked websites are ones run by individuals and small enterprises which do not pay the appropriate attention to security measures. Hence, the websites are easily hacked by Chinese.
However, Vietnamese experts have warned that Chinese hackers may also attack websites and information portals of big organizations. Government agencies and businesses have been urged to check their systems and apply the necessary measures to ensure information security.
Information technology experts whom Buu Dien contacted to ask if there is a danger of a cyberwar all confirmed the possibility of a conflict. They also said that once this happens, both sides would suffer.
Buu Dien