VietNamNet Bridge – People in Tien Xuan Commune, Thach That District, Hanoi, still talk about the unprecedented phenomenon that has never happened here. Mr. Nguyen Van Phuc, 90, has had new teeth.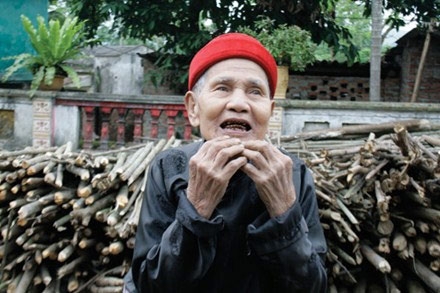 Mr. Phuc and his new teeth.

According to Mr. Phuc, six years ago when he was 84 years old, he lost most of his teeth so eating is very difficult. Suddenly one day he felt his gums itchy and new teeth began appearing.
Mr. Phuc said, after nearly one month, the old man had a new set of teeth. However, the teeth are small and dull in color. Thanks to the new teeth, eating becomes easily for Phuc. His health has been also improved. "Perhaps the God loves me so he gave me the new teeth at the end of my life," Phuc said.
Phuc's case is rare but in Vietnam there are similar cases. In the early 90's, the press reported the case of Mr. Vuong Dinh Bien, who lived at No. 46 Hang Be, Hanoi. At the age of 81, Bien had a new tooth in the upper jaw.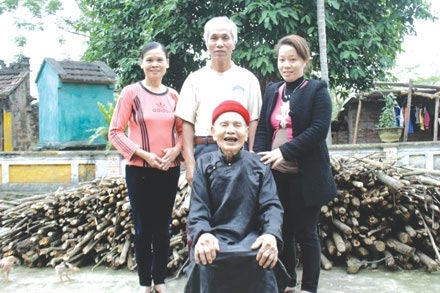 Mr. Phuc and his family.
Another case is Mrs. Kim Thi Coi in Hat Mon Commune, Phuc Tho District, Ha Tay Province (now Hanoi,) had a new set of teeth at the age of 102.
The world has also recorded a number of specific cases like an 80-year-old man in Liaoning Province, China or a 105-year-old woman in Turkey.
Elderly teething is a phenomenon that science can't explain. However, some people believe that it is ominous. Dr. Pham Duong Chau from the Central Dental Hospital explained: in biological function, the teeth are tightly plugged into the socket in the jaw bone. Normally there are two layers of tooth germs but some people have the third layer of tooth germs, which teethe when they are old.
Lao Dong