VietNamNet Bridge – A 30-year-old woman paid a friend to cut off her hand and foot so she could pretend to have been hit by a train in order to receive VND3.5 billion ($150,000) of health insurance.
Ly Thi N
The police of Bac Tu Liem District reported that the woman, named Ly Thi N, paid VND50 million ($2,300) to a male friend to cut off her one hand and one foot.
The case occurred on May 5 but was just recently reported by the local media.
On May 5, at 12am, the police of Bac Tu Liem District were informed of a railway accident. The victim was a 30-year-old woman who lost one third of her left hand and one third of the right foot.
The woman was taken to a local hospital, where her leg and hand were joined. However, after four days, the joined organs were removed because of necrosis
The victim was identified as N, a Tay ethnic from Tuyen Quang province. She married a man in Phuc Tho district, Hanoi and has two children.
N declared that being stressed out about family affairs, she wandered along the railway and had the accident. She was rescued by a passer-by.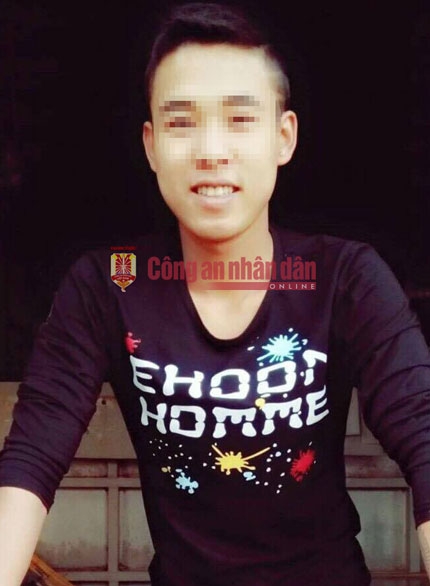 Doan Van D, who was hired to cut off N's hand and foot
However, during the investigation, the police detected suspicious details. N repeatedly suggested to the police to verify that she had a railway accident and the injury level, so that she could receive insurance payout from two life insurance firms. Notably, N had bought two life insurance contracts a short time before the accident.
In addition, investigators said it was not a common rail crash.
Finally, N confessed that she hired a friend named Doan Van D to cut off her hand and leg so she could cheat the two insurance firms.
Photo: Doan Van D, who was paid VND50 million to cut N's hand and feet.
They chose a place very near to the office of Bac Tu Liem district so that D could quickly go to the police to report the case and then bring N to the hospital for emergency aid.
D declared that when a train was coming, N urged him to cut off her feet first and then her hand before running to the nearby police station.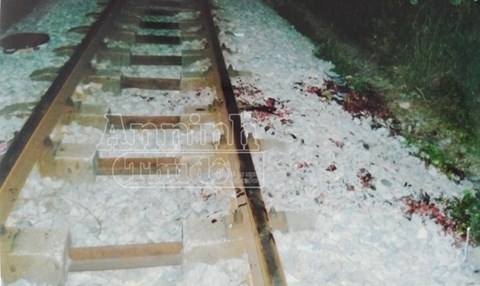 The site where the incident occured.
According to police officers, when they came to the site, N did not panic though her hand and feet were nearly cut off.
Colonel Nguyen Thanh Tung, police chief of Bac Tu Liem district, said this was the first time in Vietnam an accident was arranged in order to take insurance pay-out.
The police said they would not take legal proceedings against N because she did not successfully realize her purpose. 
However, the woman had to pay VND1.5 million in fines for the act of "making deceitful tricks to appropriate property of others."
The man named D, who was hired to cut off N's hand and foot, was fined VND750,000 ($30) for a similar offence.
Linh Nhat