VietNamNet Bridge – A man named Giang Tuan Truong from Tan Tien village in Khoai Chau district of the northern province of Hung Yen owns the biggest pair of Dong Tao chicken legs in Vietnam.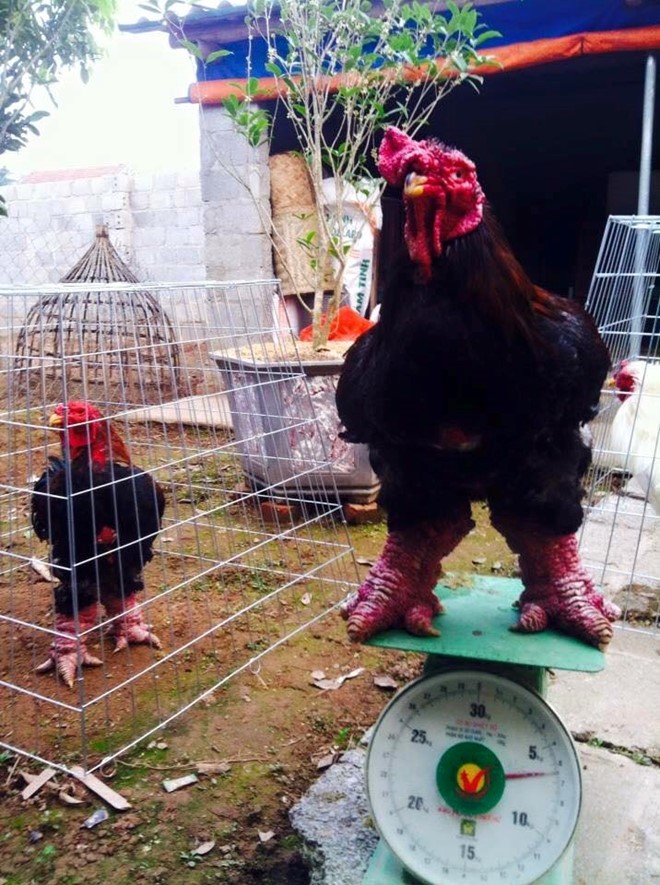 The chicken weighed about 6.5 kilo when it was alive.
Each leg of the 4-year-old chicken weighs up to 1 kilo. The legs are currently soaked in a jar of alcohol.
Truong said in late 2015, when his 4-year-old Dong Tao rooster was very weak, Truong decided to slaughter it. The chicken's legs were cut to soak in a vase of alcohol.
"This chicken weighed about 6.5 kilo when it was alive. Its legs were super-big. I weighed them and they are 2kg. I soaked the legs in a 5l alcohol jar to preserve them," Tuong said.
After a period of time soaked in alcohol, the chicken legs turned yellow.
Tuong said three generations in his family bred Dong Tao chicken so he knows this species very well.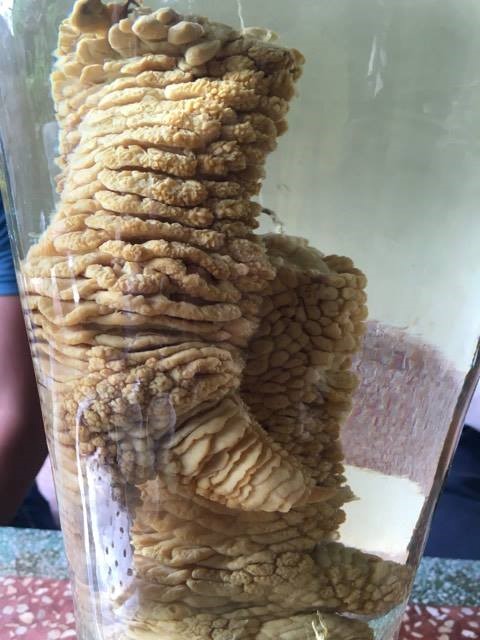 Normally, Dong Tao chicken legs weigh 0.6kg. Tuong has never seen such big legs like those of his rooster.
Other Dong Tao chicken breeders agreed with Tuong, saying that though Dong Tao chickens have very big legs, up to 0.5-0.6kg/leg, Tuong's chicken is very rare.
Dong Tao is a rare breed of chicken that is famous in Vietnam for its delicious meat which is served in restaurants that cater to affluent customers.
This unique type of chicken is also known for its imposing figure and stout legs covered with reddish scales. The male adult Dong Tao weighs about 6 kilograms and its legs are as thick as a human's wrist.
The chickens, native to Dong Tao commune, about 30km from Hanoi, in Khoai Chau district, Hung Yen province, were specially bred to serve the royal family and mandarins.
Nam Nguyen